MIRIS Acquires Redsand
MIRIS, the sustainable Smart Community delivery company, today announced it has acquired the Redsand Group, venture builders of tokenised business models for financial services.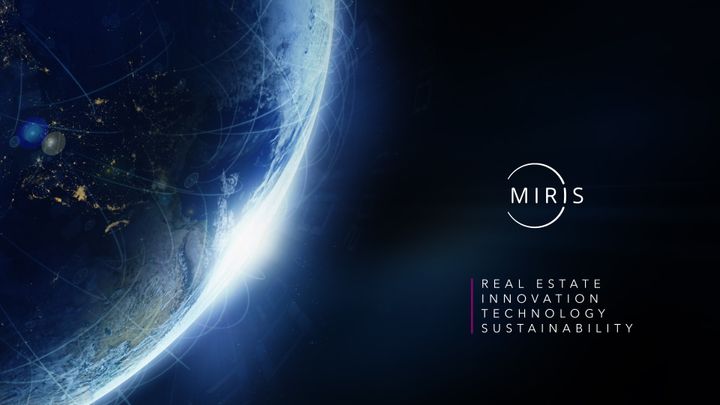 The acquisition supports MIRIS' evolution as an integrated Smart Community delivery company levering innovative technologies to ecologically and ethically address the increased demand for energy and data. MIRIS will now be able to deliver a much broader scope of innovation, focussing first and foremost on sustainability and innovation.
MIRIS and Redsand Labs, a part of the Redsand Group, announced a partnership last year to build a full blockchain-powered token economy platform called MIRIS X. The platform leverages public blockchain technology to help investors transact in smart community developments, offering them significant savings in the investment process, greater flexibility in allocation across the portfolio, full transparency of build progress against performance projections, and a dynamic exchange to allow for great liquidity.
"This acquisition brings the worlds of real estate and blockchain technology together in a ground-breaking new approach to real estate investment. Our principal aim at the beginning of our relationship was to make the investment process completely transparent," said Jan Gunnar Mathisen, CEO of MIRIS. "The addition of Redsand to the MIRIS team is in the spirit of our complete embracement of cutting-edge technologies to help fulfill our vision of creating sustainable lifestyles in balance and harmony with a sustainable planet."
Founded in 2014, the Redsand Group helps businesses harness blockchain and crypto technology, fulfilling mandates by providing cutting-edge opportunities for corporate visionaries and professional investors. Redsand Labs is a venture builder focused on tokenised economic business models blending technology and financial market capability helping businesses reinvent via complex innovation mandates. Redsand Exchange is an institutional crypto investment brokerage and token exchange service, trading and building portfolios for established investors looking to diversify into crypto assets. 
"We are very happy to announce that the Redsand Group is now a MIRIS company, following our close working relationship over the past 12 month," said Nicole Anderson, Managing Partner, of Redsand. "The tokenisation of building and financing of real estate projects affords an easier and more transparent experience for investors, providing enhanced returns due to the greater efficiencies that blockchain provides. Working alongside MIRIS will allow us to truly develop the potential of blockchain in a much-needed reform of the real estate investment space."
John Campbell, Partner of Redsand, added, "We're excited about the opportunity to apply the transformational effect of blockchain into an area that has real purpose. It is a chance to actually change the real estate industry for the better. That's why we accepted the MIRIS offer and decided to work together to make this our mission for the future."
MIRIS plans to help deliver Smart Communities by building data centers in urban locations in Norway, followed by a wider roll out across the Nordic region. The MIRIS X platform developed in cooperation with Redsand allows MIRIS to harness supply chain efficiencies with some of the best names in renewable developments, ultimately offering residents and occupants all the benefits of token utility in services – energy, data, home services.
Anderson will continue to oversee the day-to-day operations of the Redsand Group as well as maintaining her current position as a MIRIS Board member. Redsand Labs will now perform the role of an extended innovation arm for MIRIS, focussing on incubation of new disruptive technologies designed to displace business models in some of the most complex areas of financial services.

Contacts
For further information and images, please contact:
Clara Florey, DisPRuptive
+447943774236
clara@dispruptive.com

About MIRIS
MIRIS addresses the changing relationship between communities and a greener world by integrating our living environment with the growing energy and data needs of today's societies. MIRIS leverages innovative technologies to ecologically and ethically address the increased demand for energy and data. By using cutting-edge recovery & conversion methods to harness the heat waste energy from EDGE computing, and Blockchain to ensure the efficient and transparent financing of projects, MIRIS is an integrated Smart Community delivery company, underpinned by a financing operating and transaction processing platform. https://www.miris.no/ 
Subscribe to releases from MIRIS
Subscribe to all the latest releases from MIRIS by registering your e-mail address below. You can unsubscribe at any time.
Latest releases from MIRIS
In our pressroom you can read all our latest releases, find our press contacts, images, documents and other relevant information about us.
Visit our pressroom