Loganair takes over Flybmi routes
Loganair has stepped in to secure key air routes from Aberdeen to Avinor Oslo Airport and Newcastle to Stavanger Airport following news that flybmi has gone into administration.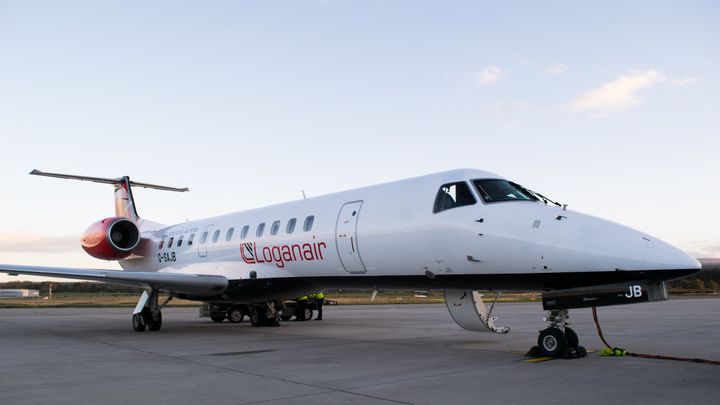 Commencing on March 4, Loganair will operate the service between Oslo Airport and Aberdeen using a 49-seat Embraer 145 aircraft.
It will offer six services per week to Norway's capital on weekdays and Sunday, with an early 9.30am flight on Mondays and a 1.40pm trip scheduled for the remaining five days – another new destination for Loganair.
The route between Stavanger Airport and Newcastle will commence on March 25, and the service will be operated using a 49-seat Embraer 145 aircraft. The route will be operated six times per week.
"We are sad to see an important partner, Flybmi, go out of business and our thoughts are with all the employees that are affected", says Vice President Traffic Development in Avinor, Jasper Spruit.  
"The Avinor group however welcomes the growing partnership with Loganair and for both Oslo Airport and Stavanger Airport it is important to keep these routes as they are key for both the business and leisure market", he continues.
About The Avinor Group

The Avinor Group
Dronning Eufemias gate 6
0191 Oslo
+47 67 03 00 00
https://avinor.no/en/corporate/about-us/the-avinor-group/about-the-company
Avinor is a wholly-owned state limited company under the Norwegian Ministry of Transport and Communications and is responsible for 45 state-owned airports.
Twelve of the airports are operated in cooperation with the Norwegian Armed Forces.
In addition to the airports, Avinor operates control towers, control centres and other technical infrastructure for safe air navigation.
The air navigation services is organised as subsidiary wholly-owned by Avinor. Avinor's headquarter is in Oslo.