Laerdal offers healthcare providers free simulation scenarios to train for the fight against COVID-19
In response to the pandemic of the coronavirus that causes COVID-19 disease, and the speed at which it is spreading globally, Laerdal Medical is providing free training resources including simulation scenarios, checklists, resource links, and webinars to help healthcare providers to face this critical challenge.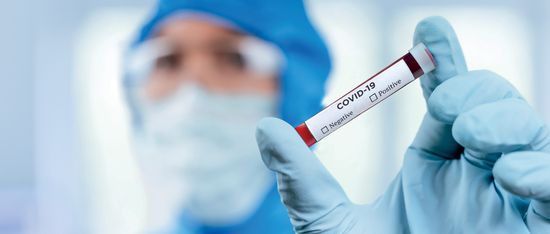 Just released, the first two new simulation scenarios are based on the World Health Organization guidelines focusing on infection prevention, personal safety procedures, and initial patient assessment when COVID-19 is suspected or confirmed. The scenarios address key interventions for the preparation, identification, treatment, and triage of patients for both uncomplicated acute respiratory infections as well as patients with chronic disease and severe acute respiratory infections (SARI) due to COVID-19 disease. Both of these scenarios are designed to train and test healthcare providers at the emergency department in standard precautions and Infection Prevention and Control (IPC) according to the World Health Organization's interim guidelines for COVID-19. Additional training scenarios will be developed and released in the upcoming weeks. 
"Simulation training is essential to reducing medical errors and improving patient safety," said Tom Guthormsen, Director of Patient Care. "Now, more than ever, it is essential for healthcare professionals to train for high-risk, high-pressure situations to develop the competence and confidence they need for when they face similar clinical situations."
"We recognize that healthcare providers are on the frontline in the fight against this global pandemic and we want to do everything we can to support them," said Alf-Christian Dybdahl, COO, Laerdal Medical. "Healthcare providers need to be able to keep both their patients and themselves safe. We can help."
Laerdal's complimentary COVID-19 simulation scenarios can be accessed here:
 https://laerdal.com/coronavirus 
Contacts
Jenny Sandvik
Laerdal Medical
+47 950 3 6566
Jenny.sandvik@laerdal.com

About Laerdal Medical AS
Laerdal is a global company dedicated to our mission of helping save lives. For more than 60 years, Laerdal has remained a world leader for healthcare education, training, and therapy solutions. In collaboration with partners, experts, and researchers Laerdal develops innovative solutions to help save lives. By implementing what has been shown to work within the areas of resuscitation, patient care, and global health we believe we can help save 500.000 more lives, every year, by 2020. Laerdal employs 1500 people in 25 countries. Our main office is located in Stavanger, Norway. 
To learn more, visit www.laerdal.com  
Subscribe to releases from Laerdal Medical AS
Subscribe to all the latest releases from Laerdal Medical AS by registering your e-mail address below. You can unsubscribe at any time.
Latest releases from Laerdal Medical AS