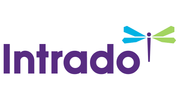 Kvanto förvärvar 51 % av Mobileware Technology för att kombinera och utvidga sin digitala betalningsverksamhet i Indien
Tre stora banker som för närvarande är under kontrakt förbereder sig för att lansera applikationen 2021
KÖPENHAMN, Danmark, Dec. 23, 2020 (GLOBE NEWSWIRE) -- Kvanto Payment Services A/S ("Kvanto") är glada över att tillkännage undertecknandet av ett avtal ("Avtalet") med Mobileware Technology Pvt. Ltd. ("MWT"). Enligt villkoren i avtalet kommer Kvanto att äga 51 % av MWT i Indien för att fortsätta implementera Kvantos betalningsplattform i kombination med MWT:s befintliga betalningsteknik och kundbas. MWT kommer att representera och driva Kvanto framåt genom den exponentiellt växande marknaden för digital betalningshantering i Indien.

Mobileware har implementerat digitala bankprodukter på ledande banker i Indien, inklusive Yes Bank och Kotak Mahindra Bank. Satsningen är baserad på Kvantos framgång med sin beprövade toppmoderna plattform och täckning som når över 400 banker över hela världen, och Mobilewares långvariga affärsrelationer i Indien, och företagens kombinerade teknik förväntas tas i drift på flera banker i Indien.
Den operativa sidan av affärsrelationen har utvecklats aktivt i över två år och är för närvarande fokuserad på en omfattande pågående testplan där plattformen framgångsrikt har demonstrerats och förbereder sig för att gå live.
Intäkterna från dessa initiala kontrakt bör inledas under det andra kvartalet 2021. År 2022 förväntas det totala beloppet av årliga transaktioner i detta samarbete ge cirka 14 miljoner USD direkt till Kvanto, eftersom deras andel av de årliga transaktionsavgifterna tillskrivs Kvanto-gatewayen. Dessutom kommer Kvanto att dra nytta av den 51-procentiga konsolideringen av MWT, som förväntas tillföra ytterligare 36 miljoner dollar till den konsoliderade intäktsgraden 2023.
"För att stödja kraven på att göra den här affären, samt tillhandahålla Kvanto-betalningsplattformen till andra banker i Indien, valde vi MWT som rätt partner att arbeta med," säger Jesper Skorstengaard, vd för Kvanto. "MWT tar med omfattande erfarenhet och trovärdighet till denna marknadsplats, vilket bör påskynda vår tillgång till marknaden", tillägger han.
"Vi ser fram emot att representera Kvanto", säger Satyajit Kanekar, vd för Mobileware Technologies. "Vi har stort förtroende för Kvanto-plattformens förmåga och den djupa kunskapen om betalningar som Kvanto-teamet och relationen ger. Vi är väldigt glada och övertygade om att vi har hittat rätt partnerskap för snabba, eskalerande företag här i Indien. Kvantos och Mobileware Technologies synergi utgör potentialen att bli en stor aktör inom det digitala betalningsområdet", tillägger han.
Förvärvet och värderingen av MWT är föremål för ytterligare due diligence och förväntas träda i kraft senast vid börsnoteringen av Kvantos moderbolag, Kvanto Payment Services Ltd, på en erkänd börs i Kanada. Detaljer om detta kommer att avslöjas när det är klart.
Om Kvanto Payment Services:
Kvanto startade sin verksamhet 2012 för att konkurrera på den snabbföränderliga marknaden för digitala betallösningar. Kvantos kundbas bevisar att företaget tillhandahåller konkurrenskraftiga lösningar.
Kvanto har positionerat sig som en ledande europeisk leverantör av multifunktionella betaltjänster (det har en PSP-ISO) med en framstående elektronisk betallösning som integrerar ledande köpare som hanterar olika betalningsmetoder och betalkort, som kopplas till online- och offline-affärer på ett effektivt, prisvärt och pålitligt sätt.
Kvanto har flera decenniers erfarenhet inom betalnings- och finansbranschen. Dess omfattande nätverk av partners och medarbetare runtom i världen är en av de viktigaste faktorerna till att Kvanto kan erbjuda sina kunder en betallösning oavsett var deras verksamhet befinner sig.
Kvanto Payment Services AS är baserat i Danmark och är ett operativt dotterbolag som ägs till 100 % av Kvanto Payments Services Ltd i Kanada.
Om Mobileware Technology:
Mobileware Technologies grundades 2010 och är känt för sin kostnadseffektiva stabila teknologiplattform och tillhandahåller global intelligent backend-verksamhet. Företaget har varit framgångsrikt verksamt inom domänen "Mobila banktjänster" sedan 2013. Mobileware är helt kompatibelt och varje produkt är säker i varje ny digital kanal som introduceras av National Payment Corporation of India.
2018 introducerade Mobileware TransXT – en öppen bank-API-plattform för att ta bankverksamhet till nästa miljard användare i syfte att göra det möjligt för banker att undvika kostnader, förseningar och frustration över återkommande integrationer mellan deras system och system från nya digitala företag.
För mer information kan du kontakta: 
Kvanto Payment Services A/S
CEO, Jesper V. Skorstengaard
Telefon: +45 4033 3396
E-post: jvs@kvanto.com
www.kvanto.com
Ansvarsfriskrivning
Alla uttalanden angående vår förväntade framtida finansiella ställning, verksamhetens resultat, kassaflöde, finansieringsplaner, affärsstrategi, produkter och tjänster, konkurrenslägen, tillväxtmöjligheter, ledningsgruppens planer och mål för framtida verksamhet, inklusive ord som "förutse", "ifall", "anta", "planera", "bedöma", "förvänta sig", "ha för avsikt", "kanske", "kunde", "borde", "kommer att", och andra liknande uttryck är framåtblickande uttalanden och omfattar risker, ovisshet och oförutsedda händelser, varav många ligger utanför vår kontroll, som kan leda till att faktiska resultat, åtgärder eller händelser skiljer sig väsentligt från förväntade resultat, åtgärder eller händelser. Kvanto Payment Services A/S är inte skyldigt att (och frånsäger sig uttryckligen sådan skyldighet) uppdatera eller ändra våra framåtblickande uttalanden, vare sig till följd av ny information, framtida händelser eller på något annat sätt.

Om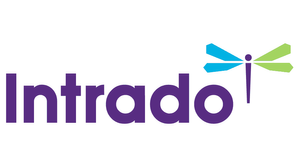 GlobeNewswire
One Liberty Plaza - 165 Broadway
NY 10006 New York
https://globenewswire.com
GlobeNewswire is one of the world's largest newswire distribution networks, specializing in the delivery of corporate press releases financial disclosures and multimedia content to the media, investment community, individual investors and the general public.