Kredinor's results for the first quarter of 2023
(Oslo, May 24, 2023) Kredinor AS reports increasing revenues and improved underlying profitability. Increased funding costs and negative portfolio revaluations due to lower-than-expected collections resulted in a negative bottom line.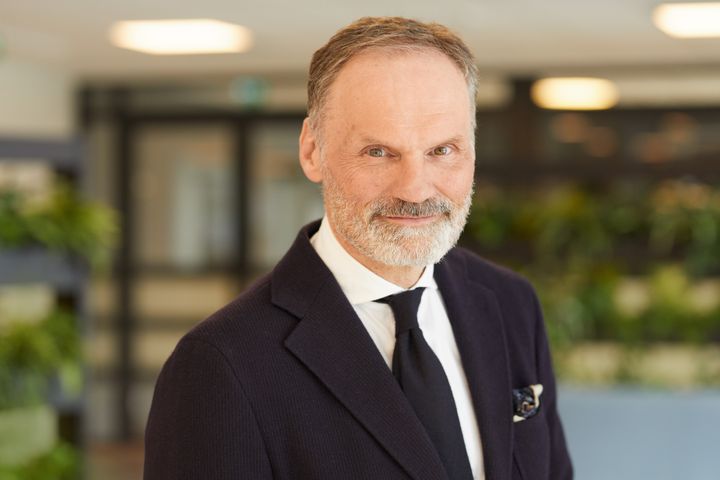 - It is positive to see growth in revenues of 4,5 % and improvements in adjusted EBIT, but collection performance on our own portfolios is weaker than expected. This indicates that customers are having a harder time making their payments. This was particularly noticeable in the first two months of the quarter, says Klaus-Anders Nysteen, CEO of Kredinor.
Key highlights for the quarter:
4.5% growth in operational revenues at MNOK 348 (MNOK 333 in Q1 2022)
Volume stable vs. Q1 2022 but 5.1% higher than Q4 2022
Operating costs adjusted for NRI at MNOK 237 (MNOK 240)
Portfolio investments of MNOK 269 (MNOK 205)
Adjusted EBIT MNOK 94 (MNOK 77)
Negative revaluations of MNOK 50
EBT MNOK -30 (MNOK 64)
Successful inaugural unsecured bond issue of MNOK 1 000
Synergy program increased in scope to MNOK 200 by 2025
(Note that all comparisons are to the pro-forma numbers of Q1 2022, given the merger with Modhi in 2022. Pro-forma numbers for key figures are not found in the full Q1 report due to accounting rules.)
Integration of Modhi and Kredinor is proceeding as expected
Following the merger of Modhi and Kredinor in 2022, Kredinor has initiated a significant post-merger integration process. This includes migrating to a single core collection platform, closing branch locations, and streamlining operations to roll out the best practices to the whole company.
The merger includes synergies of up to NOK 200 million, which are on track to be realized by 2025.
New products and services in line with sustainability mission
In addition to improving the performance of existing operations, Kredinor is looking to generate new revenue from products and services that align with its mission of improving the sustainability of debt collection.
- We are concerned about our customers' financial problems and want to avoid adding to their burden. The work we are doing on sustainable debt collection, together with our clients, will both increase this proportion and make life better for our customers, according to Nysteen.
- Increasing interest rates in all the Nordic countries are combining with inflation to reduce the amount of money customers have left to settle old debts. Savings rates have been negative for two consecutive quarters. We are seeing an increase in new cases, indicating that more customers are now being pushed into defaulting on loans or household bills, says Klaus-Anders Nysteen.
Outlook for the rest of 2023
While the challenging macroeconomic conditions have negatively impacted collection performance and revenues during the quarter, they have also increased the volume of cases coming to debt collection compared to the fourth quarter of 2022.
Key priorities for Kredinor are to deliver on the synergy plan, increase revenues and deliver on our strategy. The company remain committed to supporting clients and customers in uncertain times.
Link to Kredinor's full Q1 report
For more information, please contact:
Jon Berge, Head of Marketing and Communication, +47 905 98 680
Images
About Kredinor

Kredinor
Sjølyst Plass 3
0278 Oslo
+47 22 00 91 00
http://www.kredinor.no
About Kredinor

Kredinor AS is Norway's largest debt collection company in terms of number of cases and a leading player in third-party debt collection, purchase and management of debt portfolios. The company is established in Norway, Sweden and Finland, dates back to 1876 and has around 600 employees.