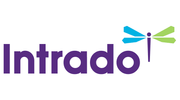 Kommuniké från årsstämma i Corline Biomedical AB (publ)
Idag den 11 maj 2021 hölls årsstämma i Corline Biomedical AB (publ). Nedan följer en sammanfattning av de beslut som fattades. Samtliga beslut fattades enhälligt.
Fastställande av resultat
Bolagsstämman fastställde resultat- och balansräkningarna och beslutade, i enlighet med styrelsens förslag, att resultatet enligt den fastställda resultaträkningen skulle överföras i ny räkning. Någon utdelning lämnas inte.
Ansvarsfrihet
Bolagsstämman beviljade styrelseledamöterna och verkställande direktören ansvarsfrihet för förvaltningen av Bolagets angelägenheter under räkenskapsåret 2020. Något beslut fattades emellertid inte avseende styrelseordföranden, då han – som enda röstande på bolagsstämman – inte kunde rösta om den egna ansvarsfriheten.
Fastställande av antalet styrelseledamöter, styrelsesuppleanter och antalet revisorer
Stämman beslutade att styrelsen ska bestå av fem (5) styrelseledamöter samt en (1) styrelsesuppleant. Vidare beslutades att bolaget ska fortsätta ha ett registrerat revisionsbolag som revisor.
Fastställande av arvoden till styrelsen och revisorn
Bolagsstämman beslutade att styrelsearvode skulle utgå med två prisbasbelopp vardera till Gunilla Ekström och Henrik Krook. Vidare beslutades att inget styrelsearvode ska utgå till de övriga styrelseledamöterna eller till styrelsesuppleanten.
Bolagsstämman beslutade vidare att ersättning till revisorn skulle utgå enligt godkänd räkning.
Val av styrelseledamöter, styrelsesuppleanter samt revisor
Bolagsstämman beslutade att, för tiden intill utgången av nästa årsstämma, omvälja Adam Dahlberg, Lars Sunnanväder, Gunilla Ekström, Henrik Krook och Magnus Nilsson som styrelseledamöter. Bolagsstämman beslutade vidare att Adam Dahlberg skulle utses till ordförande. Annika Sunnanväder omvaldes som styrelsesuppleant.
Det beslutades att till revisor, för tiden intill utgången av nästa årsstämma, omvälja Öhrlings PricewaterhouseCoopers AB, med Lars Kylberg som huvudansvarig revisor.
Beslut av riktlinjer för tillsättande av valberedning inför årsstämman 2022
Bolagsstämman beslutade att anta riktlinjer för tillsättande av valberedning inför årsstämman 2022. Det beslutades härvidlag att ledamöterna i valberedningen inför årsstämman 2022 utses genom att styrelsens ordförande kontaktar de tre största aktieägarna i Bolaget per den 1 september 2021 och ber dem utse en representant vardera för att jämte styrelsens ordförande utgöra valberedning.
Beslut om bemyndigande för styrelsen att besluta om emissioner
Bolagsstämman bemyndigade styrelsen att, vid ett eller flera tillfällen under tiden fram till nästa årsstämma, fatta beslut om att öka Bolagets aktiekapital med högst tjugo (20) procent av Bolagets vid var tid registrerade aktiekapital genom nyemission av aktier, utgivande av teckningsoptioner och/eller upptagande av konvertibelt lån, med eller utan avvikelse från aktieägarnas företrädesrätt och/eller med bestämmelse om apport eller kvittning. Emission i enlighet med bemyndigandet ska ske på marknadsmässiga villkor.
Antecknades att beslutet biträtts av mer än två tredjedelar av såväl de avgivna rösterna som de aktier som var företrädda vid stämman.
Vid frågor, vänligen kontakta
Henrik Nittmar, VD
Telefon: 018-71 30 90
E-post: henrik.nittmar@corline.se
Certified Adviser
Redeye AB, Mäster Samuelsgatan 42, 103 87 Stockholm.
Telefon: +46 (0)8-121 576 90. E-post: certifiedadviser@redeye.se.
Corline Biomedical AB, noterat på First North Growth Market (CLBIO), arbetar med den kroppsegna substansen heparin och har utvecklat en portfölj med läkemedelskandidater för användning i anslutning till organ- och celltransplantation. Bolaget är i färd med att inleda fas 2-studier för Renaparin®, en kandidat för vilken Corline har erhållit särläkemedelsstatus ("Orphan Drug") i Europa och USA och som är under utveckling för att förbättra utfallet av njurtransplantation. Dessutom genomförs prekliniska studier inom lungtransplantation för Renaparin®. Sedan tidigare ytbelägger bolaget medicintekniska produkter och har bland annat behandlat över 100 000 hjärtstentar som implanterats i patienter. Bolaget har nyligen tecknat avtal om samarbete med ett antal nya medicinteknikbolag. Läkemedelskandidaterna och de medicintekniska produkterna är baserade på samma grundteknologi.
För att se det här innehållet från www.globenewswire.com måste du ge ditt medgivande sidans topp.
För att se det här innehållet från ml-eu.globenewswire.com måste du ge ditt medgivande sidans topp.
Om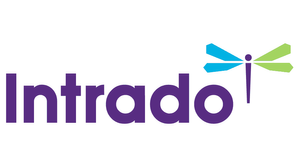 GlobeNewswire
One Liberty Plaza - 165 Broadway
NY 10006 New York
https://globenewswire.com
GlobeNewswire is one of the world's largest newswire distribution networks, specializing in the delivery of corporate press releases financial disclosures and multimedia content to the media, investment community, individual investors and the general public.