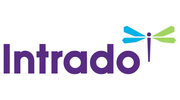 Kinnevik deltar i Cedars finansieringsrunda om 102 MUSD ledd av Andreessen Horowitz
Kinnevik AB (publ) ("Kinnevik") meddelade idag att bolaget har investerat ytterligare 8 MUSD i Cedar, en ledande USA-baserad plattform för hantering av betallösningar inom vården. Cedars vision är att leverera en högkvalitativ betallösning för patienter och i grunden förändra marknaden för betalningar i den amerikanska vårdsektorn. Efter investeringen äger Kinnevik 9,4% i bolaget efter full utspädning. Investeringen är del av en Serie C kapitalfinansieringsrunda om totalt 77 MUSD som leds av riskkapitalbolaget Andreessen Horowitz.
Cedar kommer att använda det nya kapitalet till att investera i fortsatt tillväxt och accelerera produktutveckling med ambitionen att bli den ledande helhetslösningen för betalningar inom vårdsektorn.
Serie C finansieringsrundan och den värdering den gjordes på samt Cedars finansiella utveckling de senaste månaderna kommer att vara referenspunkter och stöd för Kinneviks värdering av Cedar vilken kommer att vara materiellt högre än den i Kinneviks senaste kvartalsrapport. Kinnevik publicerar sitt resultat för det andra kvartalet 2020 den 13 juli.
"Vår följdinvestering i Cedar bekräftar vår bredare hälsovårdsstrategi, vilken är att förbättra patienternas vårdupplevelser genom banbrytande digitala tjänster. Cedar har imponerat på oss, kunder och konsumenter genom att skapa en enklare och mer kostnadseffektiv lösning inom betalningar som är ett komplext och ofta problematiskt område inom den amerikanska vårdsektorn. Vi är mycket glada att investera ytterligare i bolaget för att möjliggöra fortsatt tillväxt och vi välkomnar en ny världsledande medinvesterare. Vi är övertygade om att Andreessen Horowitz kommer att tillföra stort värde när Cedar går in i sin nästa tillväxtfas", sade Kinneviks vd Georgi Ganev.
Om Cedar
Cedar utnämndes nyligen till det mest disruptiva hälsovårdsbolaget 2020 av KLAS Research efter en undersökning gjord bland 300 företagsledare inom hälsovård. Cedar är en betalplattform för sjukhus, sjukvårdssystem och vårdgrupper som möjliggör en smartare och enklare betallösning för patienter. Med intuitiv design och avancerad datateknik förenklar Cedar patientens finansiella upplevelse genom hela vårdkedjan. Läs mer på www.cedar.com.
Om finansieringen
Kapitalfinansieringsrundan om 77 MUSD leddes av riskkapitalbolaget Andreessen Horowitz. Andra finansiärer var bland annat Kaiser Permanente och Concord Health Solutions, samt de befintliga investerarna Thrive Capital, Lakestar och Founders Fund. Cedar har också rest 25 MUSD i en kreditfacilitet från JP Morgan. Kinnevik investerade över sin pro rata andel och förblir den näst största institutionella investeraren.
För ytterligare information, besök www.kinnevik.com eller kontakta:
Torun Litzén, Informations- och IR-chef
Telefon +46 (0)70 762 00 50
Email press@kinnevik.com
Kinnevik är ett sektorfokuserat investmentbolag som brinner för entreprenörskap. Vårt syfte är att förbättra människors liv genom att erbjuda fler och bättre valmöjligheter. Tillsammans med drivna grundare och företagsledare bygger vi bolag som genom digitalisering och teknisk innovation tillgodoser väsentliga vardagsbehov hos konsumenten. Som aktiva ägare tror vi på att skapa både aktieägarvärde och socialt värde genom att bygga långsiktigt hållbara bolag som bidrar positivt till samhället. Vi investerar i Europa med fokus på Norden, USA och i andra utvalda marknader. Kinnevik grundades 1936 av familjerna Stenbeck, Klingspor och von Horn. Kinneviks aktier handlas på Nasdaq Stockholms lista för stora bolag under kortnamnen KINV A och KINV B.
Bilaga
Om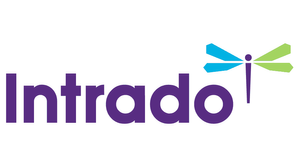 GlobeNewswire
One Liberty Plaza - 165 Broadway
NY 10006 New York
https://globenewswire.com
GlobeNewswire is one of the world's largest newswire distribution networks, specializing in the delivery of corporate press releases financial disclosures and multimedia content to the media, investment community, individual investors and the general public.