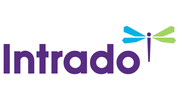 Karolinska Developments portföljbolag OssDsign rapporterar positiva interimresultat från studie i patienter med bendefekter i munhålan
STOCKHOLM, SVERIGE 21 augusti 2020. Karolinska Development AB (Nasdaq Stockholm: KDEV) meddelar idag att portföljbolaget OssDsign presenterat positiva interimresultat från en klinisk studie där dess patenterade kalciumfosfatmaterial används för att återställa bendefekter i munhålan. Detta bedöms öppna möjligheter för OssDsigns implantatteknik inom nya indikationsområden.
OssDsign utvecklar och tillverkar regenerativa implantat för förbättrad läkning av bendefekter. Bolaget presenterar idag interimresultat från en klinisk studie som utförs vid Akademiska Sjukhuset i Uppsala och inkluderar 20 patienter vilka genomgår så kallade sinuslyft. Syftet med detta ingrepp är att återställa deformationer till följd av minskad benmassa i överkäken, vilket i sin tur kan underlätta förankring av dentala implantat. Data från en uppföljning sex månader efter implantation med OssDsigns kalciumfosfatmaterial visar på en nybildning av ben och en stabil förankring av de dentala implantat som placerades vid operationen.
OssDsigns patenterade material har framgångsrikt använts vid ingrepp i ansikten och kranier i mer än  1 000 patienter. Bolaget bedömer att de interimresultat som blivit tillgängliga idag visar att dess regenerativa material kan appliceras även i munhålan. Den globala marknaden för dentalmembran och benersättningsmaterial i och kring munhålan värderades till 610 miljoner USD år 2018, enligt en rapport från Transparency Market Research.
Detaljerade resultat från studien kommer att presenteras och publiceras i en vetenskaplig medicinsk tidskrift vid ett senare tillfälle.
För ytterligare information, vänligen kontakta:  
Viktor Drvota, vd, Karolinska Development AB
Tel: +46 73 982 52 02, e-mail: viktor.drvota@karolinskadevelopment.com
Fredrik Järrsten, finansdirektör och vice vd, Karolinska Development AB
Tel: +46 70 496 46 28, e-mail: fredrik.jarrsten@karolinskadevelopment.com
TILL REDAKTÖRERNA
Om Karolinska Development AB

Karolinska Development AB (Nasdaq Stockholm: KDEV) är ett nordiskt investmentbolag inom life science. Bolaget fokuserar på att identifiera medicinska innovationer och att investera för att skapa och utveckla bolag som vidareutvecklar sådana innovationer till differentierade produkter som kan göra skillnad för patienters liv och generera en attraktiv avkastning till aktieägarna.
Karolinska Development har tillgång till medicinsk forskning i världsklass från Karolinska Institutet och andra ledande universitet och forskningsinstitutioner i Norden. Bolagets målsättning är att bygga bolag kring forskare som är ledande inom sina respektive vetenskapsområden, med stöd från erfarna ledningsgrupper och rådgivare, samt med finansiering tillsammans med internationella investerare som är specialiserade inom sektorn, För att skapa bästa möjligheter till framgång byggs företagen med erfarna managementteam och rådgivare och de medfinansieras av professionella life science-investerare.
Karolinska Developments portfölj består av tio bolag inriktade på att utveckla innovativa behandlingsmetoder för sjukdomar som är livshotande eller funktionsnedsättande och andra medicinska tillstånd.
Bolaget leds av ett entreprenörsteam bestående av professionella investerare med lång erfarenhet inom företagsbyggande och med tillgång till ett starkt globalt nätverk.
För mer information: www.karolinskadevelopment.com.
Bilaga
Om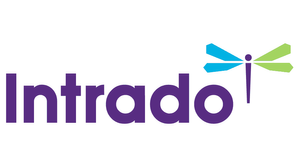 GlobeNewswire
One Liberty Plaza - 165 Broadway
NY 10006 New York
https://globenewswire.com
GlobeNewswire is one of the world's largest newswire distribution networks, specializing in the delivery of corporate press releases financial disclosures and multimedia content to the media, investment community, individual investors and the general public.