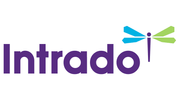 Karolinska Developments portföljbolag OssDsign inkluderar första patienten i en klinisk studie av det syntetiska bengraftet OssDsign Catalyst
STOCKHOLM, SVERIGE 9 september 2021. Karolinska Development AB (Nasdaq Stockholm: KDEV) meddelar idag att portföljbolaget OssDsign AB har inkluderat den första patienten till bolagets kliniska studie TOP FUSION som genomförs i syfte att utvärdera den långsiktiga säkerheten och effekten av det syntentiska bengraftet OssDsign Catalyst i patienter som genomgår steloperation av ryggraden.

Den kliniska studien kommer att löpa över 24 månader och inkludera 17 patienter som lider av diskdegeneration, kotförskjutning eller ryggradsförträngning i ländkotorna. TOP FUSION genomförs huvudsakligen i syfte att utvärdera säkerheten och effekten hos OssDsign Catalyst i patienter som genomgår steloperation. Studiens utfall baseras primärt på graden av sammanläkning mellan ryggkotorna samt incidensen av behandlingsrelaterade biverkningar. Det innovativa bengraftet består av en patenterad nanokristallinstruktur som appliceras i ryggraden där den resorberas och ersätts av ny benvävnad.
Studien genomförs under ledning av dr Péter Pál Varga och dr Áron Lazary som är internationellt erkända läkare och forskare inom ryggkirurgi vid National Center for Spinal Disorders på Buda Health Clinic i Budapest. Dr Varga är grundare av det ryggmedicinska specialstcentrat där fler än 2 500 ryggkirurgiska operationer genomförs årligen.
"Det här är ett viktigt steg för den fortsatta valideringen av OssDsign Catalyst. Återigen visar OssDsign att de steg för steg levererar enligt den plan de satt upp för kommersialiseringen av sitt innovativa syntetiska bengraft som nyligen lanserats i USA," kommenterar Viktor Drvota, vd, Karolinska Development.
Karolinska Developments samlade ägande i OssDsign, inklusive indirekt innehav via KCIF Co-Investment Fund, uppgår till 10%.
För ytterligare information, vänligen kontakta:
Viktor Drvota, vd, Karolinska Development AB
Tel: +46 73 982 52 02, e-mail: viktor.drvota@karolinskadevelopment.com
Johan Dighed, chefsjurist och vice vd, Karolinska Development AB
Tel: +46 70 207 48 26, e-mail: johan.dighed@karolinskadevelopment.com
TILL REDAKTÖRERNA
Om Karolinska Development AB

Karolinska Development AB (Nasdaq Stockholm: KDEV) är ett nordiskt investmentbolag inom life science. Bolaget fokuserar på att identifiera medicinska innovationer och att investera för att skapa och utveckla bolag som vidareutvecklar sådana innovationer till differentierade produkter som kan göra skillnad för patienters liv och generera en attraktiv avkastning till aktieägarna.
Karolinska Development har tillgång till medicinsk forskning i världsklass från Karolinska Institutet och andra ledande universitet och forskningsinstitutioner i Norden. Bolagets målsättning är att bygga bolag kring forskare som är ledande inom sina respektive vetenskapsområden, med stöd från erfarna ledningsgrupper och rådgivare, samt med finansiering tillsammans med internationella investerare som är specialiserade inom sektorn, För att skapa bästa möjligheter till framgång byggs företagen med erfarna managementteam och rådgivare och de medfinansieras av professionella life science-investerare.
Karolinska Developments portfölj består av tio bolag inriktade på att utveckla innovativa behandlingsmetoder för sjukdomar som är livshotande eller funktionsnedsättande och andra medicinska tillstånd.
Bolaget leds av ett entreprenörsteam bestående av professionella investerare med lång erfarenhet inom företagsbyggande och med tillgång till ett starkt globalt nätverk.
Bilaga
För att se det här innehållet från www.globenewswire.com måste du ge ditt medgivande sidans topp.
För att se det här innehållet från ml-eu.globenewswire.com måste du ge ditt medgivande sidans topp.
Om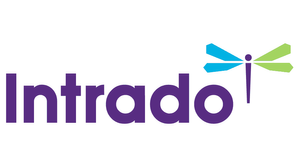 GlobeNewswire
One Liberty Plaza - 165 Broadway
NY 10006 New York
https://globenewswire.com
GlobeNewswire is one of the world's largest newswire distribution networks, specializing in the delivery of corporate press releases financial disclosures and multimedia content to the media, investment community, individual investors and the general public.