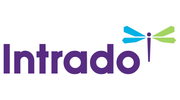 Karolinska Developments portföljbolag OssDsign genomför en fullt garanterad företrädesemission och lanserar ny bolagsstrategi
STOCKHOLM, SVERIGE 2 mars 2021. Karolinska Development AB (Nasdaq Stockholm: KDEV) meddelar idag att styrelsen i portföljbolaget OssDsign har beslutat att genomföra en fullt garanterad företrädesemission om SEK 240 miljoner i kombination med övertilldelningsoptioner om upp till cirka SEK 30 miljoner – totalt cirka SEK 270 miljoner. Syftet med finansieringen är bland annat att acclerera bolagets utveckling genom det nya strategiprogrammet ASCENT25.

Företrädesemissionens garanter inkluderar flera av bolagets tidigare storägare, bland annat Karolinska Development, SEB Venture Capital och Fouriertransform. I samband med emissionsbeslutet presenterar OssDsign en ny bolagsstrategi vars syfte är att realisera dess potential och acclerera utvecklingen mot ett positivt kassaflöde senast 2025. Den stora intresset för emissionen speglar förtroendet för OssDsigns kapacitet att avancera till en ny nivå.
Den nya strategin, ASCENT25, avser att accelerera företagets tillväxt, värdeskapande och innovation fram till 2025. Satsningen breddar OssDsign genom att komplettera bolagets nuvarande fokus på craniomaxillofaciala indikationer med två nya marknadssegment: ortobiologi och ryggradskirurgi. Strategin innefattar fem nyckelområden: expansion i USA genom ökad interaktion med behandlande läkare och key opinion leaders (KOL), etablering av bolagets ortobiologiverksamhet genom kommersialisering av det syntetiska bengraft som ingick i förvärvet av Sirakoss Ltd, accelererad intern produktutveckling, produktvalidering genom nya prekliniska och kliniska studier samt kliniska register, och strömlinjeformning av bolagets produktionskapacitet.
"Vi ser en stor potential i OssDsigns nya offensiva bolagsstragi. Framgångarna under det senaste året visar att det finns ett tydligt behov av en global aktör med högkvalitativa produkter inom regenerativ behandling av bendefekter", kommenterar Viktor Drvota, vd, Karolinska Development.
För ytterligare information, vänligen kontakta:
Viktor Drvota, vd, Karolinska Development AB
Tel: +46 73 982 52 02, e-mail: viktor.drvota@karolinskadevelopment.com
Johan Dighed, chefsjurist och vice vd, Karolinska Development AB
Tel: +46 70 207 48 26, e-mail: johan.dighed@karolinskadevelopment.com
TILL REDAKTÖRERNA
Om Karolinska Development AB

Karolinska Development AB (Nasdaq Stockholm: KDEV) är ett nordiskt investmentbolag inom life science. Bolaget fokuserar på att identifiera medicinska innovationer och att investera för att skapa och utveckla bolag som vidareutvecklar sådana innovationer till differentierade produkter som kan göra skillnad för patienters liv och generera en attraktiv avkastning till aktieägarna.
Karolinska Development har tillgång till medicinsk forskning i världsklass från Karolinska Institutet och andra ledande universitet och forskningsinstitutioner i Norden. Bolagets målsättning är att bygga bolag kring forskare som är ledande inom sina respektive vetenskapsområden, med stöd från erfarna ledningsgrupper och rådgivare, samt med finansiering tillsammans med internationella investerare som är specialiserade inom sektorn, För att skapa bästa möjligheter till framgång byggs företagen med erfarna managementteam och rådgivare och de medfinansieras av professionella life science-investerare.
Karolinska Developments portfölj består av tio bolag inriktade på att utveckla innovativa behandlingsmetoder för sjukdomar som är livshotande eller funktionsnedsättande och andra medicinska tillstånd.
Bolaget leds av ett entreprenörsteam bestående av professionella investerare med lång erfarenhet inom företagsbyggande och med tillgång till ett starkt globalt nätverk.
För mer information: www.karolinskadevelopment.com
Bilaga

Om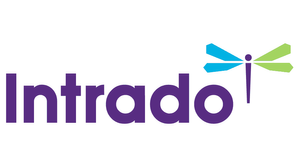 GlobeNewswire
One Liberty Plaza - 165 Broadway
NY 10006 New York
https://globenewswire.com
GlobeNewswire is one of the world's largest newswire distribution networks, specializing in the delivery of corporate press releases financial disclosures and multimedia content to the media, investment community, individual investors and the general public.