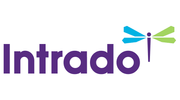 Karolinska Developments portföljbolag OssDsign erhåller utökat marknadsgodkännande av amerikanska läkemedelsverket för OssDsign Cranial PSI
STOCKHOLM, SVERIGE 4 oktober 2021. Karolinska Development AB (Nasdaq Stockholm: KDEV) meddelar idag att portföljbolaget OssDsign AB har erhållit ett utökat marknadsgodkännande av det amerikanska läkemedelsverket U.S. Food and Drug Administration (FDA) för bolagets patientspecifika kranialimplantatprodukt OssDsign Cranial PSI. Godkännandet lyfter fram att OssDsigns patenterade kalciumfosfatkomposition har osteokonduktiva egenskaper som inducerar resorption och bildning av ny benvävnad.

Det nya 510(k)-godkännandet är baserat på det tidigare marknadsgodkännandet från 2017 och innebär att FDA nu erkänner den osteokonduktiva komponenten i det keramiska materialet i OssDsign Cranial PSI som resorberas och ersätts med benvävnad under läkningsprocessen.
OssDsigns titanförstärkta kalciumfosfatimplantat är utformat för rekonstruktion av skallbensdefekter, ett behandlingsområde där postoperativa infektioner anses vara en av de vanligaste komplikationerna. Både publicerade data och klinisk dokumentation visar att OssDsign Cranial PSI är förknippat med en låg risk för infektioner i det tidiga postoperativa skedet, vilket annars kan leda till att implantatet måste tas bort.
"Det utökade godkännandet från FDA lyfter fram den viktiga förmågan hos OssDsign Cranial PSI att inducera benläkning. Beskedet stärker vårt porföljbolags kommersiella position på marknaden och därmed dess förmåga att förse patienter som drabbats av komplexa benskador med ett högkvalitativt behandlingsalternativ," säger Viktor Drvota, vd, Karolinska Development.
Karolinska Developments samlade ägande i OssDsign, inklusive indirekt innehav via KCIF Co-Investment Fund, uppgår till 10,4%.
För ytterligare information, vänligen kontakta:
Viktor Drvota, vd, Karolinska Development AB
Tel: +46 73 982 52 02, e-mail: viktor.drvota@karolinskadevelopment.com
Johan Dighed, chefsjurist och vice vd, Karolinska Development AB
Tel: +46 70 207 48 26, e-mail: johan.dighed@karolinskadevelopment.com
TILL REDAKTÖRERNA
Om Karolinska Development AB

Karolinska Development AB (Nasdaq Stockholm: KDEV) är ett nordiskt investmentbolag inom life science. Bolaget fokuserar på att identifiera medicinska innovationer och att investera för att skapa och utveckla bolag som vidareutvecklar sådana innovationer till differentierade produkter som kan göra skillnad för patienters liv och generera en attraktiv avkastning till aktieägarna.
Karolinska Development har tillgång till medicinsk forskning i världsklass från Karolinska Institutet och andra ledande universitet och forskningsinstitutioner i Norden. Bolagets målsättning är att bygga bolag kring forskare som är ledande inom sina respektive vetenskapsområden, med stöd från erfarna ledningsgrupper och rådgivare, samt med finansiering tillsammans med internationella investerare som är specialiserade inom sektorn, För att skapa bästa möjligheter till framgång byggs företagen med erfarna managementteam och rådgivare och de medfinansieras av professionella life science-investerare.
Karolinska Developments portfölj består av tio bolag inriktade på att utveckla innovativa behandlingsmetoder för sjukdomar som är livshotande eller funktionsnedsättande och andra medicinska tillstånd.
Bolaget leds av ett entreprenörsteam bestående av professionella investerare med lång erfarenhet inom företagsbyggande och med tillgång till ett starkt globalt nätverk.
Bilaga
För att se det här innehållet från www.globenewswire.com måste du ge ditt medgivande sidans topp.
För att se det här innehållet från ml-eu.globenewswire.com måste du ge ditt medgivande sidans topp.
Om

GlobeNewswire by notified
One Liberty Plaza - 165 Broadway
NY 10006 New York
https://notified.com
GlobeNewswire by notified is one of the world's largest newswire distribution networks, specializing in the delivery of corporate press releases financial disclosures and multimedia content to the media, investment community, individual investors and the general public.