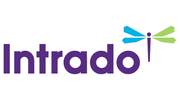 Karolinska Developments portföljbolag Modus Therapeutics tillförs SEK 33 miljoner efter en övertecknad emission och förbereder nu inför börsnotering
STOCKHOLM, SVERIGE 15 juli 2021. Karolinska Development AB (Nasdaq Stockholm: KDEV) meddelar idag att portföljbolaget Modus Therapeutics har genomfört en övertecknad emission av units (teckningsgrad 113%) och tillförs därmed SEK 30 miljoner efter transaktionskostnader. Som nästa steg i Modus Therapeutics utveckling pågår nu förberedelserna för en notering av bolagets aktie på Nasdaq First North i Stockholm vilket förväntas ske under juli 2021. Intäkterna kommer primärt att användas för att finansiera den fortsatta kliniska utvecklingen av bolagets läkemedelskandidat sevuparin mot sepsis och septisk chock.

Modus Therapeutics utvecklar sevuparin, ett innovativt patenterat polysackaridläkemedel med en multimodal verkningsmekanism, inklusive antiinflammatoriska, anti-adhesiva och antiaggregerade effekter. Läkemedelskandidaten befinner sig i klinisk fas och utvecklas för närvarande i två formuleringar, intravenös dosering eller subkutan dosering som möjliggör behandling i öppenvård och hemmiljö. Med hjälp av kapitaltillskottet planerar bolaget nu att intiera en klinisk fas Ib-studie samt påbörja förberedelserna av en mer omfattande fas IIa-studie.
"Vi är glada över det framgångsrika utfallet i den nyligen genomförda emissionen och är positiva till notering av Modus Therapeutics. Läkemedelskandidaten sevuparin adresserar ett mycket stort klinisk behov inom en indikation med hög dödlighet och vi ser fram emot att fortsätta följa Modus i deras utvecklingsresa," kommenterar Viktor Drvota, vd, Karolinska Development.
Karolinska Development har efter emissionen ett direkt ägande i Modus Therapeutics som uppgår till 38% samt ett indirekt ägande i Modus Therapeutics via KDev Investments, vars ägarandel efter emissionen uppgår till 17%.
För ytterligare information, vänligen kontakta:
Viktor Drvota, vd, Karolinska Development AB
Tel: +46 73 982 52 02, e-mail: viktor.drvota@karolinskadevelopment.com
Johan Dighed, chefsjurist och vice vd, Karolinska Development AB
Tel: +46 70 207 48 26, e-mail: johan.dighed@karolinskadevelopment.com
TILL REDAKTÖRERNA
Om Karolinska Development AB

Karolinska Development AB (Nasdaq Stockholm: KDEV) är ett nordiskt investmentbolag inom life science. Bolaget fokuserar på att identifiera medicinska innovationer och att investera för att skapa och utveckla bolag som vidareutvecklar sådana innovationer till differentierade produkter som kan göra skillnad för patienters liv och generera en attraktiv avkastning till aktieägarna.
Karolinska Development har tillgång till medicinsk forskning i världsklass från Karolinska Institutet och andra ledande universitet och forskningsinstitutioner i Norden. Bolagets målsättning är att bygga bolag kring forskare som är ledande inom sina respektive vetenskapsområden, med stöd från erfarna ledningsgrupper och rådgivare, samt med finansiering tillsammans med internationella investerare som är specialiserade inom sektorn, För att skapa bästa möjligheter till framgång byggs företagen med erfarna managementteam och rådgivare och de medfinansieras av professionella life science-investerare.
Karolinska Developments portfölj består av tio bolag inriktade på att utveckla innovativa behandlingsmetoder för sjukdomar som är livshotande eller funktionsnedsättande och andra medicinska tillstånd.
Bolaget leds av ett entreprenörsteam bestående av professionella investerare med lång erfarenhet inom företagsbyggande och med tillgång till ett starkt globalt nätverk.
För mer information: www.karolinskadevelopment.com.
Bilaga
För att se det här innehållet från www.globenewswire.com måste du ge ditt medgivande sidans topp.
För att se det här innehållet från ml-eu.globenewswire.com måste du ge ditt medgivande sidans topp.
Om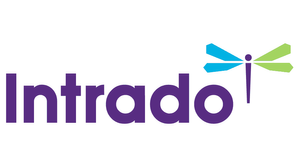 GlobeNewswire
One Liberty Plaza - 165 Broadway
NY 10006 New York
https://globenewswire.com
GlobeNewswire is one of the world's largest newswire distribution networks, specializing in the delivery of corporate press releases financial disclosures and multimedia content to the media, investment community, individual investors and the general public.