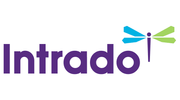 Karolinska Developments portföljbolag Modus Therapeutics och Imperial College London planerar klinisk studie av sevuparin mot svår malaria
STOCKHOLM, SVERIGE 15 juni 2021. Karolinska Development AB (Nasdaq Stockholm: KDEV) meddelar idag att portföljbolaget Modus Therapeutics och Imperial College London har ingått ett samarbetsavtal i syfte att utvärdera effekten av bolagets läkemedelskandidat sevuparin i patienter med svår malaria. Sevuparin utvecklas sedan tidigare inom indikationen sepsis/septisk chock, ett tillstånd som bär vissa likheter med den systemiska inflammationsreaktion som uppstår i samband med svår malariainfektion. Malaria orsakar fler än 400 000 dödsfall per år och behovet av nya och effektiva läkemedel är därför stort.

Svår malaria utgör fortsatt en medicinsk utmaning i flera delar av världen. Sjukdomen drabbar ofta barn och behovet av effektiva läkemedel är stort eftersom malaria kan inducera en systemisk inflammatorisk reaktion som leder till multiorgansvikt, en reaktion som liknar den man ser vid sepsis/septisk chock.
Syftet med det samarbete som annonseras idag är att genomföra en klinisk studie för att utvärdera sevuparin som en potentiellt banbrytande behandling mot malaria. Projektet kommer att ledas av professor Kathryn Maitlands forskargrupp vid Imperial College London och finansieras genom ett vetenskapligt samarbetsstipendium utställt av Wellcome Trust, en av världens största forskningsstödjande stiftelser. Modus Therapeutics kommer att bidra till projektet genom tillhandahållande av läkemedelskandidaten sevuparin, som visat lovande effekter mot malaria i vävnadsprover från patienter med en bekräftad infektion.
"Vi gläds över det akademiska samarbetet mellan Modus Therapeutics och Imperial College i London, som vi hoppas ska leda fram till en bättre behandling av svår malaria. De data som genereras i projektet kan dessutom bidra till att stärka det vetenskapliga underlaget för sevuparin inför den kommande utvecklingen inom sepsis/septisk chock", kommenterar Viktor Drvota, vd, Karolinska Development.
För ytterligare information, vänligen kontakta:
Viktor Drvota, vd, Karolinska Development AB
Tel: +46 73 982 52 02, e-mail: viktor.drvota@karolinskadevelopment.com
Johan Dighed, chefsjurist och vice vd, Karolinska Development AB
Tel: +46 70 207 48 26, e-mail: johan.dighed@karolinskadevelopment.com
TILL REDAKTÖRERNA
Om Karolinska Development AB

Karolinska Development AB (Nasdaq Stockholm: KDEV) är ett nordiskt investmentbolag inom life science. Bolaget fokuserar på att identifiera medicinska innovationer och att investera för att skapa och utveckla bolag som vidareutvecklar sådana innovationer till differentierade produkter som kan göra skillnad för patienters liv och generera en attraktiv avkastning till aktieägarna.
Karolinska Development har tillgång till medicinsk forskning i världsklass från Karolinska Institutet och andra ledande universitet och forskningsinstitutioner i Norden. Bolagets målsättning är att bygga bolag kring forskare som är ledande inom sina respektive vetenskapsområden, med stöd från erfarna ledningsgrupper och rådgivare, samt med finansiering tillsammans med internationella investerare som är specialiserade inom sektorn, För att skapa bästa möjligheter till framgång byggs företagen med erfarna managementteam och rådgivare och de medfinansieras av professionella life science-investerare.
Karolinska Developments portfölj består av tio bolag inriktade på att utveckla innovativa behandlingsmetoder för sjukdomar som är livshotande eller funktionsnedsättande och andra medicinska tillstånd.
Bolaget leds av ett entreprenörsteam bestående av professionella investerare med lång erfarenhet inom företagsbyggande och med tillgång till ett starkt globalt nätverk.
För mer information: www.karolinskadevelopment.com.
Bilaga
För att se det här innehållet från www.globenewswire.com måste du ge ditt medgivande sidans topp.
För att se det här innehållet från ml-eu.globenewswire.com måste du ge ditt medgivande sidans topp.
Om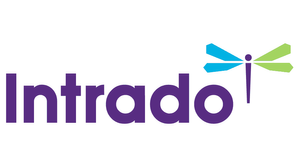 GlobeNewswire
One Liberty Plaza - 165 Broadway
NY 10006 New York
https://globenewswire.com
GlobeNewswire is one of the world's largest newswire distribution networks, specializing in the delivery of corporate press releases financial disclosures and multimedia content to the media, investment community, individual investors and the general public.