Karolinska Developments portföljbolag Dilafor har slutfört inklusionen till fas 2b-studie av läkemedelskandidaten tafoxiparin
STOCKHOLM, SVERIGE 6 april 2021. Karolinska Development AB (Nasdaq Stockholm: KDEV) meddelar idag att portföljbolaget Dilafor har slutfört inklusionen av patienter till sin studie av tafoxiparin – en läkemedelskandidat med potential att förkorta förlossningstiden hos kvinnor som erhåller behandling för att sätta igång värkarbetet.

Ungefär en fjärdedel av alla gravida kvinnor erhåller behandling för att sätta igång värkarbetet, men mer än hälften av dessa behandlingar misslyckas. Detta leder till ett utdraget förlossningsförlopp som ökar risken för komplikationer hos både mor och barn. Dilafors läkemedelskandidat tafoxiparin har i en tidigare fas 2a-studie visat en signifikant positiv effekt med en förbättrad mognad av livmoderhalsen och förkortad förlossningstid i samband med igångsättning av värkarbetet.
Dilafor har nu inkluderat samtliga 170 patienter till en dubbelblind, placebokontrollerad fas 2b-studie i förstföderskor med omogen livmoderhals, som planeras få behandling för att sätta igång värkarbetet. Patienterna erhåller antingen en subkutan injektion av tafoxiparin eller placebo en gång per dag i upp till en vecka före schemalagd igångsättning. Studien genomförs för att dokumentera effekten av tafoxiparin på livmoderhalsmognad och förlossningstid.
"Att rekryteringen till den kliniska studien av tafoxiparin framgångsrikt har kunnat fullföljas mitt under en pågående viruspandemi är ett tydligt tecken på det stora behovet av behandlingar som kan minska risken för komplikationer hos mödrar och barn i samband med förlossningar. Vi ser nu fram emot resultaten från studien, vilka förväntas kunna presenteras före halvårsskiftet", kommenterar Karolinska Developments vd, Viktor Drvota.
Karolinska Development har indirekt ägande i Dilafor via KDev Investments, vars ägarandel i Dilafor uppgår till 30%.
För ytterligare information, vänligen kontakta:  
Viktor Drvota, vd, Karolinska Development AB
Tel: +46 73 982 52 02, e-mail: viktor.drvota@karolinskadevelopment.com
Johan Dighed, chefsjurist och vice vd, Karolinska Development AB
Tel: +46 70 207 48 26, e-mail: johan.dighed@karolinskadevelopment.com
TILL REDAKTÖRERNA
Om Karolinska Development AB

Karolinska Development AB (Nasdaq Stockholm: KDEV) är ett nordiskt investmentbolag inom life science. Bolaget fokuserar på att identifiera medicinska innovationer och att investera för att skapa och utveckla bolag som vidareutvecklar sådana innovationer till differentierade produkter som kan göra skillnad för patienters liv och generera en attraktiv avkastning till aktieägarna.
Karolinska Development har tillgång till medicinsk forskning i världsklass från Karolinska Institutet och andra ledande universitet och forskningsinstitutioner i Norden. Bolagets målsättning är att bygga bolag kring forskare som är ledande inom sina respektive vetenskapsområden, med stöd från erfarna ledningsgrupper och rådgivare, samt med finansiering tillsammans med internationella investerare som är specialiserade inom sektorn, För att skapa bästa möjligheter till framgång byggs företagen med erfarna managementteam och rådgivare och de medfinansieras av professionella life science-investerare.
Karolinska Developments portfölj består av tio bolag inriktade på att utveckla innovativa behandlingsmetoder för sjukdomar som är livshotande eller funktionsnedsättande och andra medicinska tillstånd.
Bolaget leds av ett entreprenörsteam bestående av professionella investerare med lång erfarenhet inom företagsbyggande och med tillgång till ett starkt globalt nätverk.
För mer information: www.karolinskadevelopment.com.
Bilaga

Om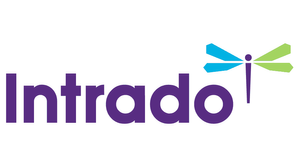 GlobeNewswire
One Liberty Plaza - 165 Broadway
NY 10006 New York
https://globenewswire.com
GlobeNewswire is one of the world's largest newswire distribution networks, specializing in the delivery of corporate press releases financial disclosures and multimedia content to the media, investment community, individual investors and the general public.