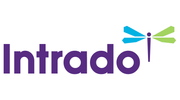 Karolinska Developments portföljbolag Biosergen tillförs SEK 50 miljoner genom en fulltecknad företrädesemission och förbereder notering
STOCKHOLM, SVERIGE 10 juni 2021. Karolinska Development AB (Nasdaq Stockholm: KDEV) meddelar idag att portföljbolaget Biosergen AB har genomfört en fulltecknad företrädesemission av units bestående av en aktie och en teckningsoption. Som del av nästa steg i Biosergens utveckling pågår nu förberedelserna för en notering av bolagets aktie på Nasdaq First North Growth Market i Stockholm vilken förväntas ske den 24 juni 2021. Intäkterna från kapitalresningen kommer att användas för att finansiera starten av bolagets kliniska prövningar av sin antifungala läkemedelskandidat BSG005 med ambitionen att ansöka om marknadsgodkännande i USA och Europa i slutet av 2025.
Biosergen utvecklar BSG005, en antifungal läkemedelskandidat som har visat bred potential i flera prekliniska forskningsstudier. Naturligt förvärvade och sjukhusförvärvade systemiska svampinfektioner orsakar årligen fler än 1,5 miljoner dödsfall och behovet av nya och effektiva läkemedel är således stort. Biosergens antifungala läkemedelsprojekt adresserar en snabbt växande marknad med ett uppskattat värde om cirka USD 16,7 miljarder. Efter den framgångsrika kapitalanskaffningen planerar Biosergen nu att notera företagets aktie på Nasdaq First Growth Market och ta nästa steg i utvecklingen av BSG005, en läkemedelskandidat som har potential att revolutionera behandlingen av svampinfektioner.
"Baserat på de positiva och robusta resultaten som BSG005 visat i prekliniska studier är det ett naturligt nästa steg att gå vidare till kliniska prövningar i människor. Vi ser fram emot att fortsätta följa Biosergen när bolaget nu tar steget till börsen och breddar sin ägarbas i strävan att möta det globala behovet av nya och effektiva behandlingar mot systemisk svampinfektion," kommenterar Viktor Drvota, vd, Karolinska Development.
Karolinska Development har indirekt ägande i Biosergen via KDev Investments, vars ägarandel i Biosergen uppgår till 3,2%.
För ytterligare information, vänligen kontakta:
Viktor Drvota, vd, Karolinska Development AB
Tel: +46 73 982 52 02, e-mail: viktor.drvota@karolinskadevelopment.com
Johan Dighed, chefsjurist och vice vd, Karolinska Development AB
Tel: +46 70 207 48 26, e-mail: johan.dighed@karolinskadevelopment.com
TILL REDAKTÖRERNA
Om Karolinska Development AB

Karolinska Development AB (Nasdaq Stockholm: KDEV) är ett nordiskt investmentbolag inom life science. Bolaget fokuserar på att identifiera medicinska innovationer och att investera för att skapa och utveckla bolag som vidareutvecklar sådana innovationer till differentierade produkter som kan göra skillnad för patienters liv och generera en attraktiv avkastning till aktieägarna.
Karolinska Development har tillgång till medicinsk forskning i världsklass från Karolinska Institutet och andra ledande universitet och forskningsinstitutioner i Norden. Bolagets målsättning är att bygga bolag kring forskare som är ledande inom sina respektive vetenskapsområden, med stöd från erfarna ledningsgrupper och rådgivare, samt med finansiering tillsammans med internationella investerare som är specialiserade inom sektorn, För att skapa bästa möjligheter till framgång byggs företagen med erfarna managementteam och rådgivare och de medfinansieras av professionella life science-investerare.
Karolinska Developments portfölj består av tio bolag inriktade på att utveckla innovativa behandlingsmetoder för sjukdomar som är livshotande eller funktionsnedsättande och andra medicinska tillstånd.
Bolaget leds av ett entreprenörsteam bestående av professionella investerare med lång erfarenhet inom företagsbyggande och med tillgång till ett starkt globalt nätverk.
För mer information: www.karolinskadevelopment.com.
Bilaga
För att se det här innehållet från www.globenewswire.com måste du ge ditt medgivande sidans topp.
För att se det här innehållet från ml-eu.globenewswire.com måste du ge ditt medgivande sidans topp.
Om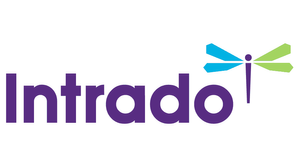 GlobeNewswire
One Liberty Plaza - 165 Broadway
NY 10006 New York
https://globenewswire.com
GlobeNewswire is one of the world's largest newswire distribution networks, specializing in the delivery of corporate press releases financial disclosures and multimedia content to the media, investment community, individual investors and the general public.