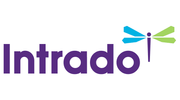 Karolinska Developments portföljbolag Aprea Therapeutics meddelar att FDA beslutat om uppehåll i bolagets kliniska studieprogram
STOCKHOLM, SVERIGE 12 augusti 2021. Karolinska Development AB (Nasdaq Stockholm: KDEV) meddelar idag att det amerikanska läkemedelsverket FDA har utfärdat ett clinical hold för portföljbolaget Aprea Therapeutics kliniska program som utvärderar eprenetapopt med acalabrutinib eller venetoclax och rituximab i lymfoida maligniteter. Uppehållet innebär att en paus kommer att ske i patientrekryteringen till dess att myndigheten upphäver beslutet. Patienter som sedan tidigare inkluderats och uppvisar positiva kliniska svar kommer att fortsätta erhålla studiebehandling.

Aprea Therapeutics meddelades initialt om ett delvist uppehåll i det kliniska programmet för myeloida maligniteter och erhöll kort därpå ett meddelande från FDA om att ett clinical hold utfärdats även i den pågående studien i lymfoida maligniteter. Myndighetens beslut baseras på de säkerhets- och effektdata som presenterades i en nyligen genomförd fas 3-studie av eprenetapopt i TP53-muterat myelodysplastiskt syndrom (MDS).
Aprea Therapeutics har för avsikt att arbeta i nära dialog med FDA för att klargöra och åtgärda myndighetens frågeställningar i syfte att så snart som möjligt återuppta aktiviteten i det kliniska studieprogrammet.
Karolinska Development har intresse i Aprea Therapeutics via KDev Investments vars ägarandel i Aprea Therapeutics uppgår till 8,4%.
För ytterligare information, vänligen kontakta:
Viktor Drvota, vd, Karolinska Development AB
Tel: +46 73 982 52 02, e-mail: viktor.drvota@karolinskadevelopment.com
Johan Dighed, chefsjurist och vice vd, Karolinska Development AB
Tel: +46 70 207 48 26, e-mail: johan.dighed@karolinskadevelopment.com
TILL REDAKTÖRERNA
Om Karolinska Development AB
Karolinska Development AB (Nasdaq Stockholm: KDEV) är ett nordiskt investmentbolag inom life science. Bolaget fokuserar på att identifiera medicinska innovationer och att investera för att skapa och utveckla bolag som vidareutvecklar sådana innovationer till differentierade produkter som kan göra skillnad för patienters liv och generera en attraktiv avkastning till aktieägarna.
Karolinska Development har tillgång till medicinsk forskning i världsklass från Karolinska Institutet och andra ledande universitet och forskningsinstitutioner i Norden. Bolagets målsättning är att bygga bolag kring forskare som är ledande inom sina respektive vetenskapsområden, med stöd från erfarna ledningsgrupper och rådgivare, samt med finansiering tillsammans med internationella investerare som är specialiserade inom sektorn, För att skapa bästa möjligheter till framgång byggs företagen med erfarna managementteam och rådgivare och de medfinansieras av professionella life science-investerare.
Karolinska Developments portfölj består av tio bolag inriktade på att utveckla innovativa behandlingsmetoder för sjukdomar som är livshotande eller funktionsnedsättande och andra medicinska tillstånd.
Bolaget leds av ett entreprenörsteam bestående av professionella investerare med lång erfarenhet inom företagsbyggande och med tillgång till ett starkt globalt nätverk.
För mer information: www.karolinskadevelopment.com.
Bilaga
För att se det här innehållet från www.globenewswire.com måste du ge ditt medgivande sidans topp.
För att se det här innehållet från ml-eu.globenewswire.com måste du ge ditt medgivande sidans topp.
Om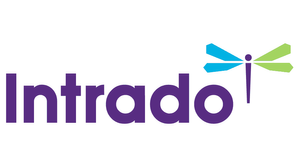 GlobeNewswire
One Liberty Plaza - 165 Broadway
NY 10006 New York
https://globenewswire.com
GlobeNewswire is one of the world's largest newswire distribution networks, specializing in the delivery of corporate press releases financial disclosures and multimedia content to the media, investment community, individual investors and the general public.