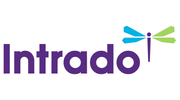 JUNI MÆNGDERAPPORT: FRAGT STEG 19% SOM FØLGE AF NEDLUKNINGER I 2020
INVESTOR NEWS NR. 23/2021
DFDS rapporterer månedlige færgemængder for fragt og passagerer med henblik på at give yderligere indsigt i trends for mængdeudviklingen i DFDS' europæiske rutenetværk.

DFDS færgemængder
Juni
Sidste 12 måneder
Fragt
2020
2021
Ændr.
2019-20
2020-21
Ændr.
Lanemeter, '000
3.214
3.840
19,5%
39.457
43.750
10,9%
Passager
2020
2021
Ændr.
2019-20
2020-21
Ændr.
Passagerer, '000
78
46
-41,4%
3.728
957
-74,3%
Færge – fragt: De samlede mængder i juni 2021 var 19,5% højere end i 2020. Netto-reguleringer for strukturelle ruteændringer reducerede væksten 2,7 ppt til 16,8%.
Den ekstraordinære mængdevækst i juni 2021 sammenlignet med 2020 skyldtes betydelige mængdereduktioner i juni 2020 forårsaget af nedlukninger relateret til Covid-19. Forretningsområdet Mediterranean opnåede den højeste mængdestigning i juni 2021, idet regionens mængder kom senere tilbage i 2020 end i Nordeuropa på grund af en høj andel af mængder knyttet til bilindustrien. Samhandelen mellem EU og Storbritannien var fortsat robust i måneden.
Mængderne i juni 2021 var 16,8% højere end i juni 2019 justeret for strukturelle ruteændringer. Mængderne var også højere end i juni 2019 i hver af de fire forretningsenheder, der hovedsageligt transporterer fragt, hvilket vil sige North Sea, Baltic Sea, Channel og Mediterranean.
Færge - passager: Det samlede antal passagerer i juni 2021 var 41,4% lavere end i 2020 som følge af de fortsat stramme rejserestriktioner. Forretningsområdet Baltic Seas passagermængder var højere end i 2020.
Oslo-Frederikshavn-København-ruten genåbnede 2. juli 2021. Passagermængderne på Den Engelske Kanal forventes at begynde at stige i kølvandet på Storbritanniens 'genåbning', der er planlagt til 19. juli 2021.
DFDS' færgeruter muliggør handel og rejser i og omkring Europa. Klik på link for at se et kort over det samlede netværk.
Mængder for juli forventes offentliggjort 11. august 2021.
Contact
Torben Carlsen, CEO +45 33 42 32 01
Karina Deacon, CFO +45 33 42 33 42
Søren Brøndholt Nielsen, IR +45 33 42 33 59
Nicole Seroff, Communications +45 31 40 34 46
This information is subject to the disclosure requirements pursuant to Section 5-12 the Norwegian Securities Trading Act
Vedhæftet fil
For at se dette indhold fra www.globenewswire.com, så skal du give din accept på toppen af denne side.
For at se dette indhold fra ml-eu.globenewswire.com, så skal du give din accept på toppen af denne side.
Information om GlobeNewswire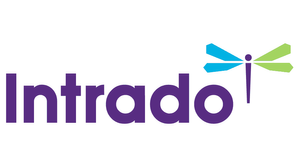 GlobeNewswire
One Liberty Plaza - 165 Broadway
NY 10006 New York
https://globenewswire.com
GlobeNewswire is one of the world's largest newswire distribution networks, specializing in the delivery of corporate press releases financial disclosures and multimedia content to the media, investment community, individual investors and the general public.