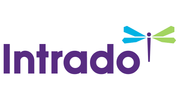 Intrado Digital Media byter varumärke till Notified
ISLANDIA, N.Y., Sept. 27, 2021 (GLOBE NEWSWIRE) -- Intrado Corporation("Intrado"), en global ledare inom teknikaktiverade tjänster, tillkännagav idag att företaget byter varumärkesnamn till Notified®. Det nya varumärket kommer att ge Digital Media en unik marknadsidentitet, representativ för hela deras serie av lösningar.

Som världens enda kommunikationsmoln för evenemang, PR och investerarrelationer gör Intrado Digital Medias plattformar det möjligt för organisationer av alla storlekar att engagera, påverka och informera sina viktigaste målgrupper – anställda, kunder, investerare och medier.
I samband med bytet av varumärke till Notified, döps företagets unika lösningar om till Event Cloud, Public Relations ("PR") Cloud och Investor Relations ("IR") Cloud.
Med Notified Event Cloud kan evenemangsplanerare, marknadsförare och yrkesverksamma inom kommunikation förvärva och behålla kunder genom att erbjuda stöd för virtuella och personliga evenemang, hybridevenemang, konferenser, mässor, koncernmöten samt produktlanseringar. Kunder kan enkelt ansluta globala målgrupper till Notifieds synnerligen interaktiva plattform och utnyttja integrerad analys för att maximera avkastningen. I och med förvärvet av Hubb nyligen erbjuder Notified den mest omfattande end-to-end evenemangstekniken och relaterade tjänster för att driva skapandet och hanteringen av evenemang via personliga och digitala kanaler.
Notified PR Cloud gör det möjligt för personer i PR-branschen att nå globala målgrupper, övervaka varumärkeslojalitet, skicka pressmeddelanden via GlobeNewswire®, mäta framgång och få gratis publicitet. Användarna kan navigera i medielandskapet och utnyttja realtidsanalyser från en integrerad, intelligent och lättanvänd plattform.
Med Notified IR Cloud kan yrkesverksamma inom investerarrelationer hantera kommunikation – intäktssamtal, regulatoriska registreringar, pressmeddelanden, investerardagar och IR-webbplatser – för att maximera aktieägarvärdet från en och samma plattform.
"Med tanke på det senaste förvärvet av Hubb och efter ett år av otrolig tillväxt för vår organisation, ligger det helt rätt i tiden att byta varumärket Intrado Digital Media till Notified. Notified representerar hela spektrumet av vad vi gör, och omprofileringen är ännu en meningsfull milstolpe som stärker vår verksamhet ytterligare medan vi uppfyller kundernas snabbt växande behov", säger Ben Chodor, President för Intrado Digital Media.
Om Intrado Corporation
Intrado Corporation är en innovativ, molnbaserad, global teknikpartner för kunder runt om i världen. Våra lösningar knyter samman människor och organisationer vid rätt tidpunkt och på rätt sätt, vilket gör de verksamhetskritiska förbindelserna mer relevanta, engagerande och genomförbara – och förvandlar information till insikt.
Intrado har försäljning och/eller verksamhet i USA, Kanada, Europa, Mellanöstern, Asien och Stilla havsområdet, Latinamerika och Sydamerika. Intrado kontrolleras av filialer till vissa fonder som förvaltas av Apollo Global Management, Inc. (NYSE: APO). För mer information, ring 1 800 841 9000 eller besök www.intrado.com eller www.notified.com.
Kontakt
Dave Pleiss
Investor och Public Relations
DMPleiss@Intrado.com
402-716-6578
För att se det här innehållet från www.globenewswire.com måste du ge ditt medgivande sidans topp.
För att se det här innehållet från ml.globenewswire.com måste du ge ditt medgivande sidans topp.
Om

GlobeNewswire by notified
One Liberty Plaza - 165 Broadway
NY 10006 New York
https://notified.com
GlobeNewswire by notified is one of the world's largest newswire distribution networks, specializing in the delivery of corporate press releases financial disclosures and multimedia content to the media, investment community, individual investors and the general public.