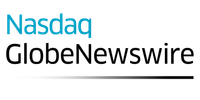 Inspirata Announces New Software Release and Partnership with Hamamatsu at Digital Pathology & AI Congress in London, December 6-7
Visit stand 30 at the 5th Digital Pathology and AI Congress, London to learn how Inspirata is igniting digital pathology with new software features and functions in release v2.0.8.
London, United Kingdom, Dec. 05, 2018 (GLOBE NEWSWIRE) -- Cancer informatics and digital pathology workflow solution provider Inspirata® Europe, Ltd. today revealed it has entered into a partnership agreement with Hamamatsu Photonics affording shared customers with the ability to view native Hamamatsu .ndpi images within Inspirata's Dynamyx™ digital pathology software.  Inspirata and Hamamatsu will also be showcasing the many benefits this technical partnership will bring to clinical laboratories as part of both providers' scheduled participation in Digital Pathology & AI Congress, London.
"By bringing on new leading scanner partners and enhancing the viewer capabilities, Dynamyx™ is positioning itself as the nucleus of a digital pathology ecosystem," says Inspirata Founder Dr. Mark Lloyd.  "We are thrilled to be seamlessly integrated with the high quality Whole Slide Images produced by the diverse line of Hamamatsu scanners, as it gives our joint clients an exemplary user experience while protecting any previous investment in scanners and allowing for the growth of new instruments."
The Hamamatsu integration is included as part of release v2.0.8, comes just three months after Inspirata's last major update and further exemplifies the partnership philosophy which underpins their mission and vision.  "We are bringing scanners, image analysis algorithms and AP-LIS/ LIMS vendors together to create a comprehensive digital workflow which empowers pathologists to work more efficiently and effectively," says General Manager of Inspirata Europe, Ltd. Tim Wing. "With the Royal College of Pathologists' 2018 Histopathology Workforce Surveyi surfacing just three percent of histopathology departments in the UK possess sufficient staff to meet demand, equipping those covering the shortfall to work smarter is imperative.  The pathology and laboratory community are desperately appealing for providers to work closer together for the betterment of patients and this partnership speaks to what can be achieved when they do."
"Hamamatsu Photonics is delighted to collaborate with Inspirata and is excited that our renowned range of WSI scanners will form a key part of such an integrated digital pathology workflow solution," explains Hamamatsu Photonics Europe Nanozoomer Product Manager Emmanuel Pirson.  "We expect this partnership to contribute to an accelerated uptake of integrated digital pathology solutions within the European clinical market. Likewise, this collaboration represents just one of a number of steps our Company is taking to increase awareness and acceptance of digital pathology."
With orders placed for a single Nanozoomer S60 and two Nanozoomer S360, one of the early beneficiaries of the Inspirata and Hamamatsu partnership will be Path Links in Lincoln.  Representing one of the largest clinical pathology networks in the UK, Path Links serves a population of approximately one million and processes four and a half million specimens each year.  "When undertaking a transformation as significant as migrating from analogue to digital pathology, it is essential to have the freedom as an institution to select the blend of providers which most appropriately match your requirements," says Mick Chomyn, Path Links General Manager.  "Having spent the last few months really putting them through their paces, we are confident that the Hamamatsu scanners represent an excellent fit and will serve to complement our existing scanner investments."
Located at stand 30 at Digital Pathology & AI Congress, event attendees will be able to participate in interactive demonstrations of the Dynamyx digital pathology workflow software and explore for themselves how real-time collaboration, case-sharing, workflow algorithms and AI-based image analysis APIs functionality could be utilized to assist their laboratory reduce turnaround times.  In addition, Inspirata and Hamamatsu will be participating in a joint Congress workshop in which they will spotlight their new integration on December 7th 1.45-2.30.  Registration for this workshopii is now open and can be accessed via the link here.
The pressures on pathology departments are increasing.  Inspirata's advanced workflow-centric tools and 'open' architecture are critical enablers of digital adoption as a way to alleviate these challenges.
About Hamamatsu Photonics
Hamamatsu has a decade of real world experience in delivering sophisticated whole slide imaging (WSI) solutions across the globe. Hamamatsu's NanoZoomer whole slide scanner series quickly transform entire histology and cytology glass slides into diagnostic-quality digital images for duplication, annotation, storage, retrieval, and image sharing. Our intuitive viewer software and patented navigation map technique enable users to scan slides in a variety of modes and share images across networks. Applications include routine and computer-aided diagnosis in laboratories, research, education, and telepathology.
About Inspirata Europe Ltd.
Inspirata® Europe Ltd. provides oncology diagnostics workflow solutions that span digital pathology; diagnostic and predictive assays; and precision medicine. It also offers cancer informatics workflows that, in combination with its Natural Language Processing (NLP) and Artificial Intelligence (AI) algorithms structures unstructured case files and clinician notes to provide key insights for oncology-specific clinical and operational activities as well as cancer reporting. Inspirata's flagship solution is its Cancer Information Data Trust (CIDT) that generates a longitudinal view of oncology patients—from diagnosis, through treatments and therapies, to outcomes. The CIDT has extensive applications in clinical decision support, research, education, drug discovery and clinical trials enrollment. Its use will extend to physicians, patients, researchers, pharma and others. For more information, please visit www.inspirata.com or contact info@inspirata.com.
---
i Royal College of Pathologists Histopathology Workforce Survey – link here
ii The workshop is only open to those registered to attend Digital Pathology & AI Congress.
Attachments
About GlobeNewswire
GlobeNewswire
One Liberty Plaza - 165 Broadway
NY 10006 New York
https://globenewswire.com
GlobeNewswire is one of the world's largest newswire distribution networks, specializing in the delivery of corporate press releases financial disclosures and multimedia content to the media, investment community, individual investors and the general public.