Immunicum och University Medical Center Groningen erhåller bidrag från Health ~ Holland för fortsatt utveckling av vaccin mot canceråterfall vid äggstockscancer
Pressmeddelande
8 september 2021
Immunicum och University Medical Center Groningen erhåller bidrag från Health ~ Holland för fortsatt utveckling av vaccin mot canceråterfall vid äggstockscancer
Immunicum AB (publ; IMMU.ST) meddelade idag att Bolaget har inlett ett nytt forskningssamarbete med University Medical Center Groningen (UMCG). Samarbetet syftar till att utforska nya behandlingsalternativ för äggstockscancer baserat på kombinationen av Immunicums cellbaserade teknikplattformochcheckpointhämmare (CPI). Projektet stöds av ett bidrag från Health ~ Holland, Topsector Life Sciences & Health (LSH).

Det treåriga prekliniska forskningssamarbetet kommer att genomföras tillsammans med Dr. Marco de Bruyns laboratorium och professor Dr. Hans W. Nijman vid UMCG, Institutionen för obstetrik och gynekologi. Enligt villkoren i avtalet ska Immunicum kombinera sin kunskap om allogen dendritcells- och T-cellsbiologi med UMCG: s expertis inom äggstockscancer och riktad genomisk modulering, för att belysa potentiella synergier mellan Immunicums vaccinkandidat mot canceråterfall DCP-001 och CPI, vid äggstockscancer.
"Det här samarbetetstöderutvecklingen av canceråterfallsvaccin som ett nytt angreppssätt för behandling av äggstockscancer, och stärker samtidigt vår relation till UMCG ytterligare. Dessutom är det ett bra exempel på hur Immunicum fortsätter att skapa akademiska partnerskap," säger Alex Karlsson-Parra, Chief Scientific Officer på Immunicum.
Immunicum har ett pågående kliniskt samarbete med UMCG i ALISON-studien, en single-center, öppen fas I-studie som utvärderar säkerhet och effekt av DCP-001 hos patienter med aggressiv äggstockscancer, på engelska High-Grade Serous Ovarian Cancer (HGSOC). Immunicum och UMCG har nyligen slutfört en preklinisk forskningsstudie som påvisade stimulering av immunsvar mot äggstockscancerceller med DCP-001. Data från denna studie kommer att presenteras vid den kommande European Society for Gynecological Oncology-konferensen, som hålls den 23–25 oktober.
FÖR YTTERLIGARE INFORMATION, VÄNLIGEN KONTAKTA:

Erik Manting
Chief Executive Officer
Telephone: +31 713 322 627
E-mail: ir@immunicum.com
INVESTOR RELATIONS
Kristina Windrup Olander
Spikinc AB
Telephone: +46 72 545 34 74
E-mail: ir@immunicum.com
PRESSFRÅGOR
Sophia Hergenhan & Jacob Verghese
Trophic Communications
Telephone: +49 89 238 877-30
E-mail: immu@trophic.eu

OM HEALTH ~ HOLLAND, TOP SECTOR LIFE SCIENCES & HEALTH (LSH)

Health ~ Holland, Top Sector LSH-bidrag, känt som PPP-Allowance eller TKI-toeslag, beviljas för att finansiera tvärvetenskapliga offentliga privata partnerskap och för att stimulera innovativ, tvärvetenskaplig forskning och utveckling genom att samla intressenter i en gemensam, konsoliderad innovationsinfrastruktur. Bidraget Top Consortia for Knowledge and Innovation (TKI), som görs tillgängligt av det nederländska ministeriet för ekonomi och klimatpolitik, kan också användas för att stödja nya forskningsprojekt. https://www.health-holland.com/funding-opportunities/tki-match
OM UMCG
University Medical Center Groningen (UMCG) är det enda universitetssjukhuset i norra delen av Nederländerna, och är därför den sista remissinstansen för många patienter. Forskning vid UMCG kännetecknas av en kombination av grundforskning och patientorienterad klinisk forskning. UMCG fokuserar på hälsosamt åldrande inom alla prioriterade områden: forskning, klinisk vård och utbildning.https://www.umcg.nl/EN/corporate/The_University_Medical_Center/Paginas/default.aspx
OM IMMUNICUM AB (PUBL)
Immunicum utnyttjar sin expertis inom allogen dendritcellsbiologi för att utveckla nya cellbaserade och lagringsbara terapier för solida och blodburna tumörer. Med kompletterande terapeutiska angreppssätt i fas II klinisk utveckling, baserade på intratumoral immunaktivering och canceråterfallsvaccin, är Bolagets mål att förbättra överlevnad och livskvalitet för stor grupp av cancerpatienter. Baserat i Sverige och Nederländerna, Immunicum är noterat på Nasdaq Stockholm. www.immunicum.com
Bilaga
För att se det här innehållet från www.globenewswire.com måste du ge ditt medgivande sidans topp.
För att se det här innehållet från ml-eu.globenewswire.com måste du ge ditt medgivande sidans topp.
Om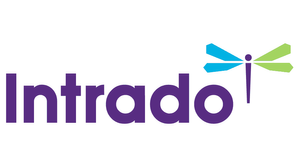 GlobeNewswire
One Liberty Plaza - 165 Broadway
NY 10006 New York
https://globenewswire.com
GlobeNewswire is one of the world's largest newswire distribution networks, specializing in the delivery of corporate press releases financial disclosures and multimedia content to the media, investment community, individual investors and the general public.