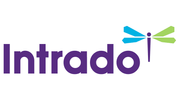 Immunicum håller presentationer vid European Hematology Association (EHA) 2021 Virtual Congress
Pressrelease
12 maj 2021
Immunicum håller presentationer vid European Hematology Association (EHA) 2021 Virtual Congress
Immunicum AB (publ; IMMU.ST) tillkännagav idag att bolaget kommer att hålla två posterpresentationer gällande sitt lagringsbara återfallsvaccin DCP-001 vid EHA 2021 Virtual Congress, som hålls den 9–17 juni 2021. Sammanfattningarna publiceras på konferensens webbplats och är även tillgängliga via www.ehaweb.org. Presentationerna innehåller interimsresultat från fas II ADVANCE II-studien, som visar DCP-001: s förmåga att inducera immunsvar mot ett brett spektrum av tumörassocierade antigener hos patienter med akut myeloisk leukemi (AML), samt prekliniska resultat av förbättrad effekt vid kombinationen DCP-001 och etablerade AML-behandlingar.
"De kliniska interimsresultat som publiceras i sammanfattningen idag gläder oss i och med att vi ser att DCP-001 inducerar en rad detekterbara immunsvar hos AML-patienter som deltar i den pågående ADVANCE II-studien", säger Jeroen Rovers, Chief Medical Officer på Immunicum. "Resultaten visar att DCP-001 har förmågan att aktivera immunsystemet och inducera ett brett cellulärt antitumörsvar, för att därigenom förhindra återfall av leukemi hos dessa patienter. Vi fortsätter att rekrytera patienter i ADVANCE II och fortsätter på den inslagna vägen i syfte att kunna presentera fler resultat på effekt före årsskiftet".
Sammanfattningen av DCP-001 (Abstract EP458) i den pågående ADVANCE-II-kliniska studien omfattar data på patienter som fullföljt hela vaccinationsprogrammet. Den visar att patienter som behandlas med DCP-001, får en inflammation och infiltration av CD4 + och CD8 + T-celler vid injektionsstället. I blodprov från patienterna observerades en ökning av CD8 + T-celler och specifika immunsvar mot kända tumörassocierade antigener som återfinns i DCP-001, såsom PRAME och WT-1. Den slutliga datauppföljningen kunde visa att vaccination med DCP-001 framgångsrikt kunde omvandla statusen för mätbar restsjukdom (MRD) från positiv till negativ hos 2 av 5 patienter med tillgängliga data på immunsvar. Hos dessa patienter observerades multipla antigensvar och hög mängd av infiltrerande immunceller vid injektionsstället.
Den andra sammanfattningen (Abstract EP403) redovisar prekliniska data för kombinationen DCP-001 och de etablerade AML-läkemedlen venetoclax (VEN) och 5-azacitidin (5-AZA). Humaniserade immunkompetenta möss behandlades med trippel-kombinationen DCP-001, VEN och 5-AZA, enbart DCP-001, eller kombinationen VEN och 5-AZA. En fjärde grupp utgjorde kontrollgrupp. Resultaten visade minskad tumörtillväxt hos samtliga behandlingsgrupper jämfört med kontrollgruppen. Den genomsnittliga tumörvolymen minskade signifikant i gruppen som fick trippel-behandling, jämfört med övriga grupper, vilket stöder tanken om DCP-001 som tillägg till etablerad AML-behandling av AML-patienter.
Sammanfattningar för EHA 2021 Virtual Congress publicerades idag och finns tillgängliga här.
E-posters kommer att finnas tillgängliga för registrerade deltagare via Virtual Congress-plattformen från och med fredagen den 11 juni, 09:00 CEST.
Mer information om presentationerna:
| | |
| --- | --- |
| Titel: | Induced systemic T-cell specific responses the multiple tumor-associated antigens after allogenic leukemia-derived dendritic cell vaccine DCP-001 in AML patients with persistent MRD |
| Sammanfattning #: | EP458 |
| Ämne: | Acute Myeloid Leukemia – Clinical |
| | |
| --- | --- |
| Titel: | Enhanced efficacy of the DCP-001 relapse vaccine when combined with Venetoclax and 5-Azaciticidine in a humanised immunocompetent mouse model of AML |
| Sammanfattning #: | EP403 |
| Ämne: | Acute myeloid leukemia - Biology & Translational Research |
För mer information, vänligen kontakta:
Erik Manting
Chief Executive Officer
Telephone: +31 713 322 627
E-mail: ir@immunicum.com
investerarrelationer
Sijme Zeilemaker
Head of Investor Relations & Corporate Communication
Telephone: +46 8 732 8400
E-mail: ir@immunicum.com
pressfrågor
Eva Mulder and Sophia Hergenhan
Trophic Communications
Telephone: +49 175 222 57 56
E-mail: immu@trophic.eu
Om Immunicum AB (publ)

Immunicum tillämpar sin framstående expertis i dendritcellsbiologi för att utveckla nya, lagringsbara (off-the-shelf), cellbaserade terapier för solida och blodburna tumörer. Med kompletterande terapeutiska angreppssätt i klinisk Fas II-utveckling baserade på intratumoral immunaktivering och canceråterfallsvaccin (relapse vaccine) är bolagets mål att förbättra överlevnad och livskvaliteten för en stor grupp cancerpatienter. Baserat i Sverige och Nederländerna, Immunicum är noterat på Nasdaq Stockholm. www.immunicum.com
Bilaga
För att se det här innehållet från www.globenewswire.com måste du ge ditt medgivande sidans topp.
För att se det här innehållet från ml-eu.globenewswire.com måste du ge ditt medgivande sidans topp.
Om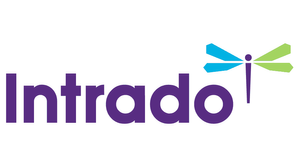 GlobeNewswire
One Liberty Plaza - 165 Broadway
NY 10006 New York
https://globenewswire.com
GlobeNewswire is one of the world's largest newswire distribution networks, specializing in the delivery of corporate press releases financial disclosures and multimedia content to the media, investment community, individual investors and the general public.