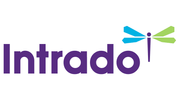 Idag inleds teckningsperioden för PolyPlank AB:s (publ) företrädesemission om 15 MSEK
Idag inleds teckningsperioden i PolyPlank AB:s (publ) ("PolyPlank" eller "Bolaget") företrädesemission av aktier i vilken även allmänheten har möjlighet att anmäla intresse.

Styrelsen i PolyPlank AB beslutade den 23 maj 2021, med stöd av bemyndigande som lämnades på årsstämman den 28 maj 2020 om emission av aktier i PolyPlank med företrädesrätt för befintliga aktieägare. Erbjudandet omfattar högst 61 460 253 nyemitterade ("Företrädesemissionen") aktier vilket tillför Bolaget motsvarande totalt cirka 15 MSEK vid full teckning före emissionskostnader. Företrädesemissionen är säkerställd till 90% genom teckningsförbindelser och emissionsgarantier.
Teckningsperioden löper 7 juni – 21 juni 2021. Handel med teckningsrätter kommer att ske 7 juni – 16 juni 2021. Tecknare som tecknat aktier med stöd av teckningsrätter äger företrädesrätt att teckna aktier, oavsett om tecknaren var aktieägare på avstämningsdagen eller om tecknaren har förvärvat teckningsrätter därefter. För varje befintlig aktie som innehas på avstämningsdagen den 3 juni 2021, erhålls två (2) teckningsrätter. Det krävs elva (11) teckningsrätter för teckning av en (1) ny aktie. Teckningskursen uppgår till 0,25 SEK per aktie.
Tidsplan för Företrädesemissionen
Teckningsperiod: 7 – 21 juni 2021
Handel med teckningsrätter: 7 – 16 juni 2021.
Handel med BTA: Handel med BTA (Betald Tecknad Aktie) kommer att ske på Nasdaq First North Growth Market från och med den 7 juni 2021 och pågå fram till dess att Bolagsverket har registrerat nyemissionen. Denna registrering beräknas ske i mitten av juli 2021.
Utfallet av Företrädesemissionen förväntas offentliggöras omkring den 23 juni 2021.
Informationsmemorandum, villkor och anvisningar
Fullständigt Informationsmemorandum finns från och med idag tillgängligt på Bolagets hemsida www.polyplank.se samt på Hagberg & Aneborns hemsida www.hagberganeborn.se för nedladdning.
För ytterligare information, vänligen kontakta:
Vd Cay Strandén
Telefon 070 586 92 57
Email cay@polyplank.se
PolyPlank har utvecklat och etablerat en unik metod att tillverka produkter genom att använda återvunnen plast och organiska fibrer utan tillsatser. PolyPlanks produkter har en rad fördelar gentemot alternativen, exempelvis har produkterna träets positiva material- och bearbetningsegenskaper, god motståndskraft mot fukt och röta, hög slagseghet i ett omfattande temperaturspann, lång livslängd. Vidare kan produkterna materialåtervinnas, vilket är en positiv miljöeffekt, men medför också en betydligt lägre materialkostnad sett över tiden.
PolyPlanks aktier är noterade på Nasdaq First North Growth Market under beteckningen POLY. Aktiens ISIN-kod är SE0005569290. Nordic Certified Adviser AB är bolagets Certified Adviser,www.certifiedadvisers.com, de kan nås på info@certifiedadviser.se och telefon +46 70 551 67 29.
PolyPlank AB (publ)
Storgatan 123, SE-386 35 Färjestaden.
Tel 0485-664480 Fax 0485-664499.
E-post info@polyplank.se
Org.nr 556489-7998
Bilaga
För att se det här innehållet från www.globenewswire.com måste du ge ditt medgivande sidans topp.
För att se det här innehållet från ml-eu.globenewswire.com måste du ge ditt medgivande sidans topp.
Om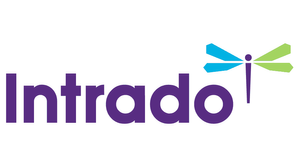 GlobeNewswire
One Liberty Plaza - 165 Broadway
NY 10006 New York
https://globenewswire.com
GlobeNewswire is one of the world's largest newswire distribution networks, specializing in the delivery of corporate press releases financial disclosures and multimedia content to the media, investment community, individual investors and the general public.