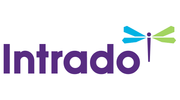 HOYLU AB: HOYLU MODERNISERAR WALBRIDGES BYGGPLANERING MED HOYLUS PULL PLANNING MODULE (RÄTTELSE – MED KUNDCITAT)
Hoylus Pull Planning Module omvandlar arbetsytan genom att digitalisera företagsarbetsflöden, förbättrar produktiviteten och minskar resursförbrukningen

Stockholm, Sverige, 16 oktober 2020 – Hoylu, ledande inom visuella samarbetslösningar för distribuerade team, meddelade idag att man har fått ytterligare en order från Walbridge, en global, fullserviceentreprenad firma med huvudkontor i Detroit, MI, att genomföra Hoylu's Pull Planning Module för att fortsätta modernisera och förbättra sin konstruktions planering och de interna arbetsflöden.
Walbridge är en befintlig kund hos Hoylu och det nya ordervärdet är 375 000 kronor. Ordern innebär en expansion av Hoylus verksamhet inom byggbranschen med high-end arkitektonisk design och projektledning.
"Vi är glada att se befintliga kunder utöka sin användning av Hoylus produkter i så stora marknadsvertikaler som konstruktion och vi är glada över att få ytterligare beställningar på vår nyaste modul för pull-planering. Byggbranschen har varit mycket sen i implementeringen av digitala verktyg och de allra flesta fortfarande använder analoga whiteboards och pappers klisterlappar för planering. När ledande företag som Walbridge banar väg, tror vi att många andra kommer att följa," säger Stein Revelsby, VD Hoylu.
"Vi har sett fortsatta framgångar i vår strävan att bygga ett samarbetskomplex av byggcontainrar. Arbetsplatscheferna har verkligen ökat sin användning av Hoylu Wall med denna nya programvara; regelbundet använder den för planering under sina dagliga möten", säger John Jurewicz, chef för Innovation på Walbridge. "Vi gillar hur vi kan kombinera bilder av byggplatsen. Liksom flygbilder med en föreslagen arbetsplan, allt på en stor duk, tillgänglig från alla olika sorters enheter. Vi har precis börjat se vad allt detta kan göra med att enkelt justera uppgifter i kombination med en exakt och skalbar logistikplanering."
Flera faktorer påverkar byggbranschens långsamma implementering av tekniska lösningar och verktyg på grund av enskilda silo initiativ, hälso-och säkerhetsrisker, begränsade resurser och en arbetskraft som är bekväm med vad de vet och kan. En stor majoritet av byggföretagen förlitar sig fortfarande på analoga whiteboards och papperslappar för planering, vilket skapar ineffektiv projektledning och utveckling.
Idag blir Hoylus Pull Planning Module, ett revolutionerande schemaläggningsverktyg inom byggplanering och projektledning med målet att öka produktiviteten och minska resursförbrukningen, allmänt antagen och erkänd för sin innovation och effektivitet.
Hoylu's Pull Planning Module är en värdeskapande komponent i Connected Workspaces™ online digital whiteboard-plattform som omvandlar arbetsytan med hjälp av riktlinjer och funktioner som exakt passar arbetsflödet eller processen. Hoylus Connected Workspaces är prisvärda och enkla att använda för hela arbetsteamet. Projektplanen och tidsplanen kan koordineras och hållas i samma anslutna arbetsyta med ritningar, bilder och ytterligare projektinformation för effektivare kommunikation och strömlinjeformade arbetsflöden. Arbetsytan kan delas med vem som helst, på vilken enhet som helst, var som helst och sparas automatiskt. Dessutom kan Hoylu utnyttjas med Zoom eller någon video-konferenslösning. Hoylu är integrerat med MSFT Teams och tillgängligt för Mac i Apples App store.
För mer information, vänligen kontakta:
Stein Revelsby, VD på Hoylu +1 213 440 2499 E-post: sr@hoylu.com
Karl Wiersholm, CFO på Hoylu +1 425 829 2316 E-post: kw@hoylu.com
Om Hoylu
Hoylu s uppdrag är att göra distansarbete och informationsutbyte lätt. Genom våra anpassningsbara Connected Workspaces™ levererar vi programvarulösningar för företag, organisationer och individer i praktiskt taget alla branscher som gör det möjligt för alla team, stora som små att arbeta effektivt och säkert i ett intuitivt enkelt arbetsflöde. För mer information: www.hoylu.com.
Publikation
Informationen lämnades, genom ovanstående kontaktpersons försorg, för offentliggörande den 16 oktober 2020 kl. 18:00 CEST
För att se det här innehållet från www.globenewswire.com måste du ge ditt medgivande sidans topp.
Om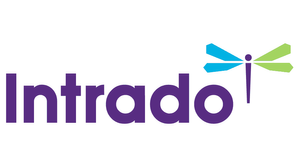 GlobeNewswire
One Liberty Plaza - 165 Broadway
NY 10006 New York
https://globenewswire.com
GlobeNewswire is one of the world's largest newswire distribution networks, specializing in the delivery of corporate press releases financial disclosures and multimedia content to the media, investment community, individual investors and the general public.