HoGA Capital AG: Thousands of visitors marveled at Castello CUBE during Biennale – European premiere for unique golden artwork in Venice
The Castello CUBE is a unique artwork. Never before in history has this much gold been worked into one artwork. Today, thousands of visitors enjoyed the rare opportunity to marvel at the CUBE during the Venice Biennale, where – under the highest security precautions – Niclas Castello's work was exhibited for a few hours near the Ca' di Dio.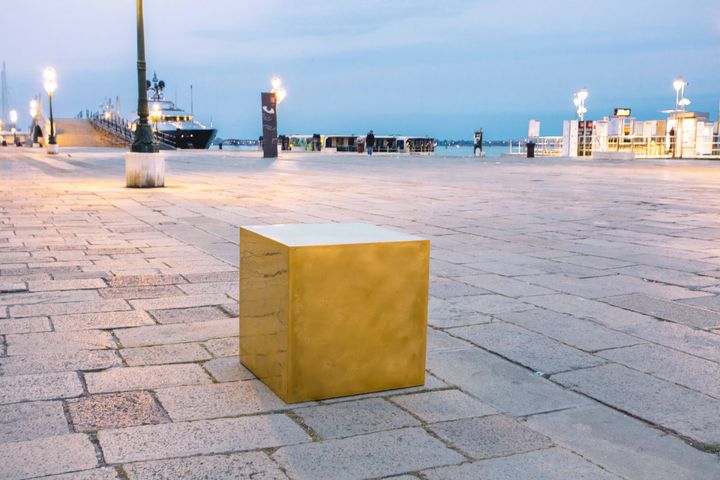 (Venice, Italy): – The artwork is made of 24-carat, 999.9 fine gold, weighing 186 kilos. To create a work like this has been a pioneering achievement.
The excitement of the people in Venice made the silent object part of a lively happening. Children carefully touched its surface; groups of people took cheerful selfies; art experts discussed the expressiveness and effects of the object.
Art historian Dr. Dieter Buchhart: "The CUBE is a conceptual work that seems to have arrived from another world and is now standing on the cobbles of Venice, without a pedestal."
Sven Wenzel: "The inimitable artwork by Niclas Castello pioneers a connection between the real artworld and the digital artworld (NFTs)."
This has been made possible by the art and NFT platform "Castello Forum", which operates with the new crypto currency Castello Coin.
The aim of the platform is to promote talented artists' projects around the world; to establish them, and to make them accessible to broader audiences.
The artwork is exhibited in public places so that it is accessible to everyone and people have the opportunity to rediscover art in the open space.
please find press assets under this link:
https://drive.google.com/drive/u/1/folders/1Cq6SFkbUGdSeHjzB91IxYJ6RkNfOws9M
- Picture is available at AP Images (http://www.apimages.com) -
Images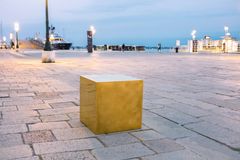 About news aktuell GmbH

news aktuell GmbH
Mittelweg 144
20148 Hamburg
+49 (0)40 4113-32589
http://www.newsaktuell.de
As wholly owned subsidiary of dpa, news aktuell provides business and organizations with effective access to media and consumers. Via the smart tools ots and zimpel, PR content accesses all media formats, including classical print, high click-rate online portals and social networks. In addition, news aktuell publishes all its customers' PR content on www.presseportal.de, one of the PR portals with the greatest reach in Germany. By this means, all the relevant multipliers are reached globally, from editors, via digital influencers right up to specialist bloggers and interested consumers. news aktuell has been on the market since 1989. The company, with a staff complement of more than 135, has its headquarters in Hamburg. Other offices are in Berlin, Dusseldorf, Frankfurt und Munich.