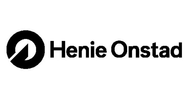 Henie Onstad's new anthology opens for discussions on its own exhibition history
Henie Onstad's new anthology, It Must Out—Making Exhibitions Since 1968, is a new anthology that examines the institution's identity politics and exhibition history through external curators' perspectives on the archive. On the occasion of the release, Raluca Voinea's text "Women Artists at Henie Onstad Kunstsenter—A Selected Catalogue of Works Exhibited from 1970 to 1988" is presented digitally on Henie Onstad Art Channel.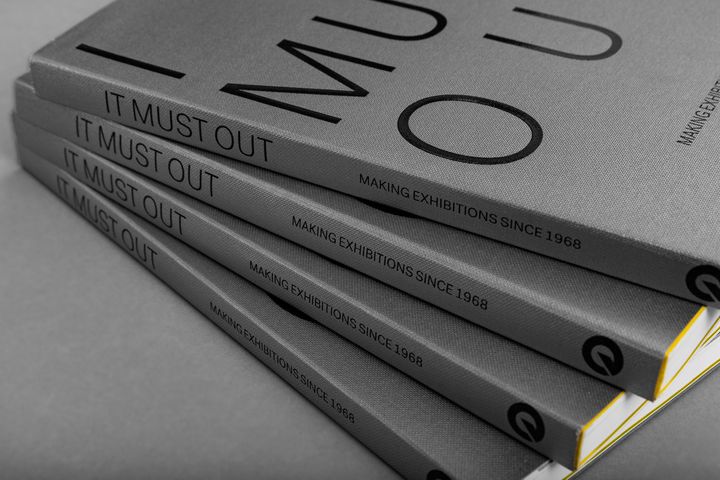 Since 2015, nine external curators and writers have visited Henie Onstad and explored a variety of exhibitions presented at the art center between 1968 to 2002. Among the topics studied, we find technology, dematerialization, identity, and representation. The book's ambition is to expand the dialogue around curatorial perspectives and exhibition processes in contemporary art today by looking at an institution's own history.
— Exhibition history can say a lot about an art museum and society. Giving this voice to external writers adds an additional dimension to the discussion. We are particularly proud of the result that we release today, which sets our exhibition history into a larger international context, says Tone Hansen, director at Henie Onstad Kunstsenter.
The editor of the book is senior curator at Henie Onstad Kunstsenter, Ana María Bresciani.
— By allowing outsiders to take a critical look in, we also see ourselves with new eyes. Through this process, the constructions that modernity has built through the museum as an institution and how the art center has worked to create projects that have followed the demands of a particular time are exposed, says Bresciani.
In the book's first text, Nicole Smythe-Johnson introduces the experience of being a resident guest at the art center and what it means to dig out shadows from the archive. She looks at one of the earliest international exhibitions with technology as a theme in the text "An Algorithm for the Archive—Impulse, Ghosts, & Google Translate." Technology was also the focus of the ambitious exhibition Electra (1996) which Robin Lynch addresses in her text: "Electra—'The Future is Already Here'". Cora Fisher's text "Tadeusz Kantor—Objects are Ideas" looks at the work of the Polish artist Tadeusz Kantor, which is linked to both the art center's avant-garde initiative and Fluxus collection. In "Yoko Ono—Shaking the Sign", Amanda Parmer analyzes the artist's flashback to her career, which was presented in exhibition form by Henie Onstad in 1990.
Raluca Voina's contribution, as mentioned, provides an analysis of the presentation and representation of female artists in Henie Onstad's first two decades of activity. "Women Artists at Henie Onstad Kunstsenter—A Selected Catalogue of Works Exhibited from 1970 to 1988" examines international and local female artists essential to changing art history as it has been taught.
Biljana Ciric's essay "Seeking an Art of Tomorrow, Today—Reflections on Internationalism and Refuge" takes a closer look at the 2002 exhibition Refuge. The exhibition was one of the first major projects at Henie Onstad based on the problematics of migration, curated by Gavin Jantjes. Tommaso Speretta makes a comprehensive comparative analysis in his text "I am Ready for a Revolution" from the complex exhibition Tema: AIDS in 1993 and includes contemporary examples from abroad that were organized during the same period.
Anca Rujoius' interest in Henie Onstad's artist book collection is presented in the text «Scandinavia Today—The Unrealized Book Show at Henie Onstad Kunstsenter». Her text shows us how stories should also be written through uncompleted or unrealized projects. During her work on the collection exhibition that she curated for the art center last year, An Exhilarating Experience for a Young Mind, Elise Storsveen's own interest in artist books resulted in a fanzine based on the archive material she explored.
The preliminary project for It Must Out arose when Milena Høgsberg, during her time as chief curator at Henie Onstad Kunstsenter (2011-2016), initiated the resident program A Pendaflex for the Future (Henie Onstad's exhibition archive is stored in yellow, Pendaflex, hanging folders). Curators and writers from all over the world were invited to spend a month residing in the art center's studio apartment and delve into the exhibition archive. The idea was to connect the institution's history to a larger perspective and enable a critical discourse on the art center and its exhibition history in a broader context. 
Seven of the contributors were selected by an independent committee consisting of Maria Lind, Ute Meta Bauer, Renaud Proch, and Alaina Claire Feldman. The eighth, Tommaso Speretta, was specifically asked to close the project cycle. Elise Storsveen's contribution came naturally as a result of her thorough examination of the Henie Onstad collection.Høgsberg was able to end the project she initiated in the form of the book's post-script.
Summary
Editor: Ana María Bresciani
Contributors: Biljana Ciric, Cora Fisher, Robin Lynch, Amanda Parmer, Anca Rujoiu, Nicole Smythe-Johnson, Tommaso Speretta, Elise Storsveen, and Raluca Voinea.
Design: ANTI
Pages: 176
Language: English
Published by: Henie Onstad Kunstsenter
Distributed by: Kontur Forlag and Gingko Press
Short bio:
Biljana Ciric is a freelance curator based in Melbourne, Australia.
Cora Fisher is a curator and art writer based in New York City, USA.
Robin Lynch holds a Ph.D. in Art History from McGill University, Montreal, Canada.
Amanda Parmer is a Ph.D. graduate of New York University and works as an artist, curator, and author in New York City, USA.
Anca Rujoiu is a curator and editor based in Singapore.
Nicole Smythe-Johnson is a writer and freelance curator from Kingston, Jamaica.
Tommaso Speretta is an author, editor, and curator, and doctoral researcher at the University of Reading, UK and ZHdK, Zurich.
Elise Storsveen is an artist and curator based in Oslo, Norway.
Raluca Voinea is an art critic and curator based in Bucharest, Romania.
Maria Lind is the former director of Tensta Art Gallery in Sweden. Ute Meta Bauer is the founder of the NTU Center for Contemporary Art Singapore. Renaud Proch and Alaina Claire Feldman represent Independent Curators International in New York.