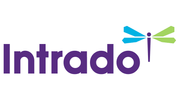 Grafana Labs samlar in 220 miljoner dollar för att påskynda globalt införande och utveckling av plattform för visualisering och observation med öppen källkod
Företaget stärker styrelsen med programveteraner och tillkännager tillägg av spårning till sin fullständiga observationsplattform Grafana Cloud.
NEW YORK, Aug. 24, 2021 (GLOBE NEWSWIRE) -- Grafana Labs, företaget bakom världens mest allmänt tillgängliga öppna och komponerbara kontrollpaneler, tillkännagav idag en serie C-investeringsrunda på 220 miljoner dollar som utfördes av de nya investerarna Sequoia Capital och Coatue, tillsammans med befintliga investerarna Lightspeed Venture Partners, Lead Edge Capital och GIC. Den nya investeringen värderar Grafana Labs till 3 miljarder dollar (för kryptoentusiaster: det är mer än 60 500 BTC per den 23 augusti kl. 22.00 UTC), mer än tio gånger värdet av serie A-investeringsrundan för bara två år sedan. Som en del av finansieringen kommer Carl Eschenbach, partner på Sequoia och tidigare president och COO på VMware, och David Schneider, general partner på Coatue och tidigare President på ServiceNow, att gå med i företagets styrelse.

Det kostnadsfria skiktet av Grafana Cloud erbjuder branschens mest generösa observationsplattform. I och med finansieringsrundan lägger företaget till 50 GB spår till 50 GB av loggar, 10 000 serier av Prometheus-mätvärden och 3 användare för Grafana-kontrollpanelen till det kostnadsfria erbjudandet. Både Grafana Cloud och Grafana Enterprise Stack erbjuder tillgång till kostnadsfria och kommersiella insticksprogram, som Elasticsearch, Jira, Datadog, Splunk, AppDynamics, Oracle, MongoDB, Snowflake, ServiceNow m.fl.
"Det har varit ett fantastiskt år på Grafana Labs, vilket märks på det snabba införandet av Grafana Cloud, tillväxten av våra Loki-loggar och Prometheus-mätvärden, införandet av Tempo 1.0 för spårning och den fortsatta utvecklingen av Grafana-frontend", säger Raj Dutt, medgrundare och CEO på Grafana Labs. "Denna nya investering i kapital, tillsammans med två mycket erfarna teknikchefer i vår styrelse, kommer att sätta fokus på en snabbare produktutveckling för att stödja framgången för våra communities och kunder."
"På bara några år har Grafana Labs vuxit från ett enskilt projekt med öppen källkod till en omfattande plattform som används i stor utsträckning av Fortune 500- och Forbes Global 2000-företag, och hjälper dem att fatta bättre beslut baserade på åtgärdsbara data", säger Eschenbach. "Jag ser en hel del likheter mellan tillväxten på Grafana Labs och de första åren på VMware: fokus på problemlösning för utvecklare och distribution av dessa lösningar i hela företaget. Vi är angelägna om att samarbeta med Grafana Labs och ser fram emot att arbeta med Raj och hans team för att fortsätta bygga produkter för observation i världsklass."
Grafana Labs har fördubblat antalet medarbetare sedan början av året, med nästan 500 medarbetare som arbetar på distans i över 40 olika länder. Som en del av sitt uppdrag att leverera värde till företagskunder, såväl som till open source-communityn, tillkännagav Grafana Labs nyligen förvärven av k6 för belastningstest och Pace.dev för att skapa utvecklarverktyg.
"På ServiceNow kunde jag erfara med mina egna ögon hur svårt det är att bygga ett effektivt observationssystem som kan ge team en överblick över hela organisationen", säger Schneider. "Vi tror att Grafana Labs och deras leverantörsneutrala inkluderingsfilosofi har gjort det lättare för organisationer att hålla koll på alla sina system från en enda kontrollpanel. Vi är stolta över att stödja dem i deras uppdrag att erbjuda ett revolutionerande tillvägagångssätt på marknaden."
Om du vill ha mer information om Grafana Labs, och för att testa Grafana Enterprise Stack och Grafana Cloud, kan du gå till https://grafana.com/.
Om Grafana Labs
Grafana Labs erbjuder en öppen och komponerbar plattform för övervakning och observation som är uppbyggd kring Grafana, den ledande tekniken med öppen källkod för kontrollpaneler och visualisering. Grafana Labs har mer än 1 500 kunder, däribland Bloomberg, JP Morgan Chase, eBay, PayPal och Sony, och det finns över 750 000 aktiva installationer av Grafana runtom i världen. Grafana Labs hjälper företag att hantera sina observationsstrategier med fullständiga plattformserbjudanden som kan hanteras fullt ut med Grafana Cloud, eller självstyrda med Grafana Enterprise Stack, båda med omfattande insticksprogram för datakällor, hantering av kontrollpaneler, avisering, rapportering och säkerhet, skalbara mätvärden (Prometheus & Graphite), loggar (Grafana Loki) och spårning (Grafana Tempo). Grafana Labs får stöd av de ledande investerarna Lightspeed Venture Partners, Lead Edge Capital, GIC, Sequoia Capital och Coatue. Följ Grafana på Twitter på @grafana eller gå tillwww.grafana.com.
Presskontakt:
Dan Jensen, PR för Grafana Labs
dan.jensen@grafana.com
För att se det här innehållet från www.globenewswire.com måste du ge ditt medgivande sidans topp.
För att se det här innehållet från ml.globenewswire.com måste du ge ditt medgivande sidans topp.
Om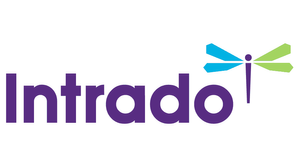 GlobeNewswire
One Liberty Plaza - 165 Broadway
NY 10006 New York
https://globenewswire.com
GlobeNewswire is one of the world's largest newswire distribution networks, specializing in the delivery of corporate press releases financial disclosures and multimedia content to the media, investment community, individual investors and the general public.