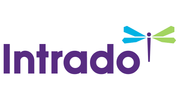 Första resultaten från Dan-NICAD II presenteras idag på ESC
Pressmeddelande
Malmö den 27 augusti 2021
Första resultaten från Dan-NICAD II presenteras idag på ESC
Studien bekräftar en mycket god uteslutningsförmåga hos CADScor®, nära 50 % av patienter med medelhög risk för CAD kan uteslutas från ytterligare diagnostisering.
En hög andel av patienter med kronisk bröstsmärta löper medelhög risk för CAD (kranskärlssjukdom). ESC:s riktlinjer (2019) pekar på svårigheterna med att fastställa en tydlig strategi för att utesluta eller remittera dessa patienter.
Dan-NICAD II-studien inleddes i januari 2018 för att utvärdera icke-invasiva metoder i patienter som har remitterats till datortomografi av hjärtat för symptom som tyder på obstruktiv kranskärlssjukdom, däribland det nya CADScor®System från Acarix AB.
Den ursprungliga Dan-NICAD I-studien visade att CADScor® hade ett högt negativt prediktivt värde i en kohort om 1 675 patienter med misstänkt stabil kranskärlssjukdom.
Syftet med Dan-NICAD II-studien var att få en ännu större diagnostisk säkerhet i ytterligare 1 732 patienter i en expanderad åldersgrupp över 30 år, med särskilt fokus på patienter med medelhög risk.
"Med det höga negativa prediktiva värdet på 95 % bekräftar Dan-NICAD II-resultaten potentialen hos CADScor®System att tidigt utesluta kranskärlssjukdom.
Vad som också är intressant är att CADScor®System har kapacitet att omklassificera patienter med medelhög risk för kranskärlssjukdom, så att nära 50 % kan uteslutas från ytterligare tester utan att det ökar risken för obstruktiv kranskärlssjukdom. Därför har CADScor®System potential att komplettera en klinisk bedömning som ett stöd i beslut om det finns behov av fler tester", säger samordnande prövare dr Laust Dupont Rasmussen vid Gødstrups sjukhus i Danmark.
"Idag remitteras många patienter med medelhög risk för kranskärlssjukdom till dyra och tidskrävande diagnostiska tester. Resultaten från Dan-NICAD II bekräftar fördelarna med CADScor® i ett tidigt skede i patientresan. Patienter med medelhög risk utgör upp emot hälften av alla patienter som söker vård för stabil bröstsmärta", säger Per Persson, vd för Acarix.
För mer information, kontakta:
Per Persson, vd, e-post: per.persson@acarix.com, telefon: +46 73 600 59 90
Informationen lämnades, genom ovanstående kontaktpersons försorg, för offentliggörande den 27 augusti 2021 kl. 11.30 CET.
Om Acarix:
Acarix grundades 2009 och är noterat på Nasdaq First North Premier Growth Market (ticker: ACARIX). Acarix CADScor®System använder en avancerad sensor som placeras på huden ovanför hjärtat för att lyssna på ljudet av hjärtkontraktion och turbulent flöde. Det har utformats för att vara ett allt-i-ett-system i den meningen att signalen från hjärtat spelas in, bearbetas och visas som en patientspecifik s.k. CAD-score på skärmen. Presentation av mätresultaten erhålls på mindre än 10 minuter. Som en säker metod och lämplig för användning i både primärvården och på inneliggande patienter kan CADScor®System potentiellt komma att spela en viktig roll för patient-triage, något som gör att många patienter inte behöver undersökas ytterligare med invasiva, diagnostiska metoder. Redeye AB (+46 (0)8 121 576 90, certifiedadviser@redeye.se) är bolagets Certified Adviser. För mer information besök www.acarix.com.
Bilaga
För att se det här innehållet från www.globenewswire.com måste du ge ditt medgivande sidans topp.
För att se det här innehållet från ml-eu.globenewswire.com måste du ge ditt medgivande sidans topp.
Om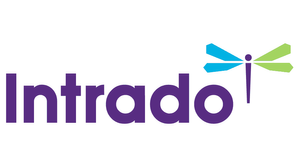 GlobeNewswire
One Liberty Plaza - 165 Broadway
NY 10006 New York
https://globenewswire.com
GlobeNewswire is one of the world's largest newswire distribution networks, specializing in the delivery of corporate press releases financial disclosures and multimedia content to the media, investment community, individual investors and the general public.