First quarter marked by the pandemic
Fewer flight movements and fewer passengers have resulted in a sharp decline in revenue.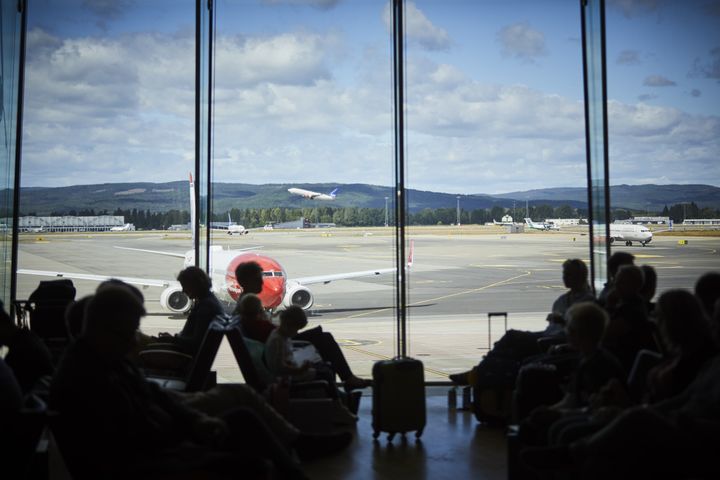 Avinor had a profit after tax of minus NOK 256 million in the first quarter of 2021 compared to a deficit of NOK 476 million in the same quarter of 2020.
Passenger traffic is around 80 per cent lower than the level in 2019 and the decrease is greatest at the airports with international traffic. Air traffic, measured in number of passengers and flight movements over Avinor's airports, decreased by74.3 per cent and 41.4 per cent respectively compared to the first quarter of 2020.

-Avinor aims to ensure that the Group can operate without subsidies as quickly as possible and be self-funded again.There is still considerable uncertainty associated with the forecasts for air traffic, but they give a somewhat more optimistic picture than before.We see that domestic traffic in particular is increasing and will continue to increase this summer.The pace of the vaccination programme, decisions by the authorities related to documentation requirements, entry restrictions and infection control regulations, as well as the airlines' route planning determine when foreign traffic will increase," explains Avinor CEO Abraham Foss.
Continuing efforts of efficiency towards 2024
Avinor continues its efforts to streamline operations to ensure the Group's financial strength in the longer term. Avinor's strategic priorities,including the level of operating costs and investments, will be adapted to Avinor's financing capacity and the development of Norwegian aviation.
Development projects and new contracts
A total contract has been entered into with ConstoNord for the construction of a new terminal at Tromsø Airport. The new terminal will be ready by the end of 2023/2024.
The pre-project for a new airport in Bodø has been completed and submitted to the state for quality assurance and decision-making. It is planned that the new airport will be financed through contributions from the state, Bodø municipality and Avinor.
The revised national budget includes a limit of NOK 3.3 billion for a new airport in Mo I Rana,including a local contribution of NOK 600 million.Avinor is in the process of obtaining necessary licenses and permits for the start-up of the construction project, as well as mobilizing the construction organization.
As part of Avinor's own financing, efforts are being made to secure and develop commercial earnings. Tender competitions for a new dutyfree contract were announced in January 2021 and a new parking contract at Oslo Airport in April 2021.
Kontakter
Press service for journalists
We do not answer inquiries between 2100 and 0630 unless there is a critical incident. For info regarding flights - see avinor.no and choose airport.

Tel:
+47 918 15 614
presse@avinor.no
Om The Avinor Group

The Avinor Group
Dronning Eufemias gate 6
0191 Oslo
+47 67 03 00 00
https://avinor.no/en/corporate/about-us/the-avinor-group/about-the-company
Avinor is a wholly-owned state limited company under the Norwegian Ministry of Transport and Communications and is responsible for 44 state-owned airports.


Avinor has taken a leading role in reducing climate gas emissions from the aviation industry, including the development of electric aircrafts and supplying sustainable jet-biojetfuel.


Avinor provides safe and efficient travels for around 50 million passengers annually, half of which travel to and from Oslo Airport.


Over 3000 employees are responsible for planning, developing and operating an efficient airport and air navigation service. Avinor is financed via airport charges and commercial sales.  The air navigation services is organized as ​subsidiary wholly-owned by Avinor. Avinor's headquarter is in Oslo.