Fireworks for Enzo Ferrari! Ferrari is cult - from now on also art! I see red! Buongiorno sono Enzo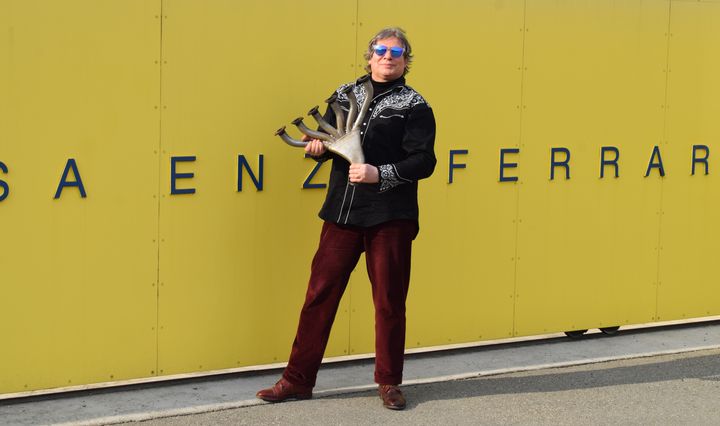 London/Modena/Maranello
Fireworks for Enzo Ferrari!
Ferrari is cult - from now on also art!
I see red! Buongiorno sono Enzo.
Today I turned 123 years old. My message:
The 250 GT-O 1962 is a sculpture - not just on wheels.
Heiko Saxo - the car artist literally struck!

From the original parts of a 250 GT 12 sculptures were created in Weert Netherlands.
Another work of art rears up around the sculptures. The 4.50 m tall horse made of steel with the legendary components of the Testarossa, Daytona Spyder from 1969 and 275 GTB from 1965.
Heiko Saxo discovered his sculptural elements hidden in a back hall in Modena, the birthplace of Enzo Ferrari and also in southern Italy. Dusty and covered, Saxo recognized the silhouettes of the unaffordable supercars.
The passion of Heiko Saxo, who transforms the motorsport world into works of art in shapes, colors and tones.
As a declaration of love to the master of construction and motorsport, Heiko Saxo dedicates his red collection.
The Saxo Bank of Art will present the Ferrari sculptures that are for sale.
Those interested in the exhibits contact: info@goldenheartsneverdie.com
Kontakter
Luise Böttcher
+44-7979-304384

Bilder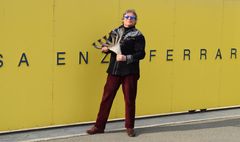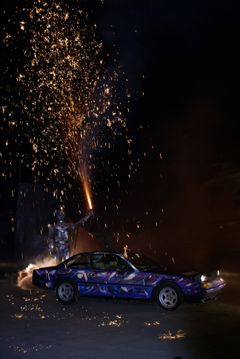 Om news aktuell GmbH

news aktuell GmbH
Mittelweg 144
20148 Hamburg
+49 (0)40 4113-32589
http://www.newsaktuell.de
As wholly owned subsidiary of dpa, news aktuell provides business and organizations with effective access to media and consumers. Via the smart tools ots and zimpel, PR content accesses all media formats, including classical print, high click-rate online portals and social networks. In addition, news aktuell publishes all its customers' PR content on www.presseportal.de, one of the PR portals with the greatest reach in Germany. By this means, all the relevant multipliers are reached globally, from editors, via digital influencers right up to specialist bloggers and interested consumers. news aktuell has been on the market since 1989. The company, with a staff complement of more than 135, has its headquarters in Hamburg. Other offices are in Berlin, Dusseldorf, Frankfurt und Munich.