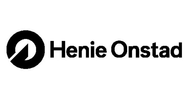 Experience closed exhibitions and previously unpublished archive material on Henie Onstad Art Channel
Since Thursday, March 26, Henie Onstad Kunstsenter in Norway stream concerts, digital guided tours from exhibitions closed due to the Coronavirus, and other exclusive material to the public. This week the renowned and uncompromising band, Ulver is presented with an experpt and raw mix never distributed before. In addition the inaugural Henie Onstad Triennial for Photography and New Media will be presented online.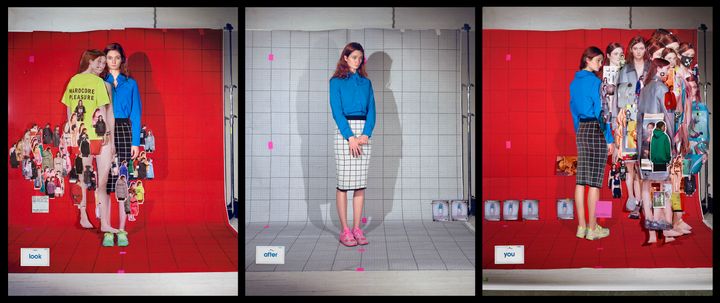 -        The closing of cultural institutions results in major consequences for artists, cultural workers, the public, and collaborative partners for a long time to come. During this time, Henie Onstad Kunstsenter will work ceaselessly to highlight the importance of culture, says Tone Hansen, the Director of the Henie Onstad Kunstsenter in Norway.
Henie Onstad's response to the acute situation is to stream exclusive and previously unpublished material of exceptional quality from their archives on Henie Onstad Art Channel.
In the form of digital concerts, the public will experience exclusive recordings, commissioned pieces and previously unpublished concerts with artists such as Ulver, Lindstrøm, When, and Moon Relay. In addition to this, there will be digital guided tours in the closed exhibitions Picasso 347 and New Visions, an improvised digital celebration of Arnold Haukeland's 100-year jubilee on March 28, and a commissioned piece from the Ultima Festival performed at the museum.
Even though images on a screen will never live up to the physical experience of them, the Art Center wishes to contribute to important encounters with art in a time where the entire traditional cultural sphere is shut down.
After the Art Center made the heavy decision to close its doors, the work of laying a foundation to facilitate digital encounters became ever more significant.
When the Art Center began creating new digital content, and the Norwegian company Feed took the initiative to build a digital platform for art on art.hok.no. ANTI supported the suggestion and put themselves forward as design partners. All initial work has been done within the scope of 14 days before release, meaning the platform wil develop further in the days to come. All content is initially be freely available to the public.
-        Henie Onstad is a client that means a lot to us. When the center had to close its physical doors, we offered our competency for the purpose of opening a new digital window that provides artists and the museum with a completely different form of control over their content than that which is offered by entities such as Facebook or Google. We hope that a large audience around the world will find joy in this, says Fredrik Hæreid from Feed.
With content from performers, artists and the exhibitions at Henie Onstad, programming from Feed and design from the team at ANTI, Henie Onstad Art Channel launched  on March 26. The website's first streamed concert presents an eight-minute previously unpublished excerpt and raw mix from the renowned Norwegian band Ulver's commissioned piece for the center, originally performed on April 15, 2018.
-        We cannot imagine a society without culture, and we are contributing to highlight the value of having a strong cultural sector. With our contribution, we would like to support both the arts and cultural life, says Kristin Holst Grimstad, CEO of ANTI
Henie Onstad Kunstsenter is one of the Nordic region's leading modern and contemporary art institutions. Ever since opening in 1968, the museum has been a pioneer with regard to the documentation of its exhibitions and events with "fleeting" art mediums such as music, performance, dance, and theater. Everything from professional photography, film teams and sound technicians to enthusiastic amateur groups associated with the center have created a vibrant archive of national and international music and art history.
The aim that the art center has set for itself in choosing to work through digital channels is expressed through the following statement:
"We know the importance of art – especially in difficult times. Shutting down will never be an alternative. When museums all over the world have closed their physical doors because of the corona crisis, new digital ways of presenting art are more relevant than ever. As a museum we keep our promise to the public: to keep on presenting art.
The Henie Onstad has asked artists, partners and audiences how the museum can present a curated artistic program with high quality. Important messages are: Take care of the artist. Never stir commercial values with the work itself. Value the entire ecosystem in the art world. Pay for work. Encourage the audience to focus on the work and the experience itself.
At Henie Onstad Art Channel the museum will stream hidden gems from the archive every Thursday at 8pm CET, available for our audience one week at a time. Most audio visual works presented has originally been commissioned by the art center and we will keep on working to create more and new work. In addition you find online guided tours from the temporarily closed exibitions at the museum.
With this site we will contribute with our love, passion and belief in art and we hope you will enjoy it, just as much as we do."