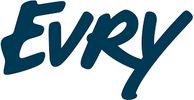 EVRY's debt register now launched!
The waiting is over as EVRY's debt register is being launched today. The debt register gives financial companies a new tool for quickly and efficiently assessing potential borrowers' credit worthiness and for viewing all the unsecured debt they may have. Consumers will also be able to check the amount of consumer debt they have via the debt register's website, gjeldsregisteret.com, making it easier for them to have an overview of their own financial situation.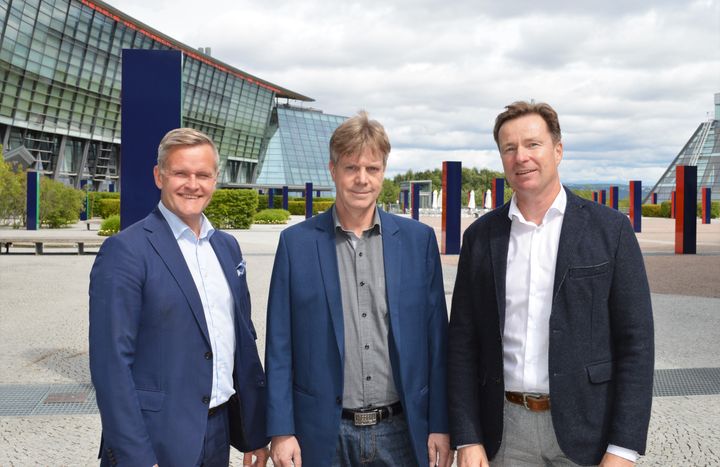 More than 150 financial companies will provide the new debt register with information on consumer debt. At its launch, 50 financial institutions are in production, which together easily represent approx. 80% of the expected volume. Over the course of the coming days, the remaining financial institutions will be setting up their debt information reporting arrangements. Bank Norwegian has been very proactive in relation to the register and was the first to set up its deliveries. An overview of the financial companies that will be delivering information is available here.
"We are proud to be launching the debt register. Norway's financial companies are now able to obtain a complete overview of consumer loans, and this, combined with other relevant financial information, will enable better and more reasoned decisions to be taken. Norwegian consumers will therefore be able to access consumer loans within responsible limits and to demand high-quality advice and recommendations from financial companies", comments Per Hove, who is the CEO of EVRY as well as the chair of the Board of Directors of Gjeldsregisteret AS, a subsidiary of EVRY set up in connection with the debt register.
Security and digital services
The Debt Information Act regulates who is entitled to use the services. The users will primarily be banks and financial institutions, the Norwegian State Housing Bank, the Norwegian Public Service Pension Fund, municipalities (first-time buyer loans), Norges Bank, the Financial Supervisory Authority of Norway and Statistics Norway. Credit-rating agencies will also be able to use the information as part of the credit-scoring process. It will also be possible to use the debt register for research purposes.
"We have set up an efficient infrastructure with a high level of security that provides easy access to the information services via the internet or through integration with finance companies' own specialist systems. This ensures that those organisations that are authorised to receive the debt data receive up-to-date information and the best possible basis for decisions in a cost-effective way", comments Egil Årrestad, the CEO of Gjeldsregisteret AS.
For organisations that wish to access the solution via the internet a new look-up service has been arranged on Norway's leading portal for public registers and credit information – infotorg.no.
Gjeldsregisteret AS is committed to data security and privacy in line with its official authorisation and the new General Data Protection Regulation.
When logging in from the debt register's home page, consumers will have to use ID-porten, a common log-in solution for public services, to get access to their own debt information. They will also be able to see any recently issued letters notifying them of credit checks.
Gjeldsregisteret AS is a wholly owned subsidiary of EVRY that provides services to all organisations that are authorised to access debt data pursuant to the Norwegian Debt Information Act.
About EVRY ASA
About EVRY
EVRY is one of the leading IT services and software providers in the Nordic region and has more than 10,000 customers across the private and public sectors. Every day more than five million people in the Nordic region use solutions delivered by EVRY. Through its strong local presence and in-depth technological and commercial insight, EVRY is a driving force for innovation and modernisation at its customers. EVRY reported turnover of NOK 12.9 billion in 2018 and has 8,800 employees across nine countries. Its headquarters are located at Fornebu just outside Oslo, and the company is listed on Oslo stock exchange. www.evry.com.