Eolus tecknar avtal med Aquila Capital avseende försäljning av vindpark Øyfjellet omfattande 400 MW
Hässleholm den 12 juli 2019
Eolus har tecknat avtal med Aquila Capital avseende försäljning av vindpark Øyfjellet i Norge. Vindparken har en planerad installerad effekt om 400 MW. Den preliminära köpeskillingen uppgår till 30 MEUR.
Affären omfattar försäljning av 100 procent av aktierna i det dotterbolag som äger samtliga rättigheter att etablera vindparken, inklusive ett 15-årigt elförsäljningsavtal (PPA) med Alcoa Norge. Vindparken är belägen nära Mosjøen i Vefsn kommun i Norge.
Köparens tillträde till aktierna beräknas ske under hösten 2019 och är beroende av att ett antal villkor uppfylls såsom; godkänd detaljplan (MTA-plan), upphandling av vindkraftverk, elnätsanslutningsavtal och entreprenadavtal.
Vid tillträdet har parterna också kommit överens om att teckna ett uppdragsavtal enligt vilket Eolus kommer att hantera byggnationen av vindparken åt Aquila. Eolus intäkter från uppdragsavtalet beräknas uppgå till cirka 23 MEUR. Eolus slutliga intäkter från både aktieöverlåtelseavtalet och uppdragsavtalet kan komma att avvika substantiellt uppåt eller nedåt från de preliminära summorna, beroende på hur framgångsrikt vindparken kan levereras till köparen. Slutliga köpeskillingar kommer att fastställas när vindparken är färdigställd, vilket förväntas ske under andra halvan av 2021. Byggnationen av vindparken kommer att finansieras av Aquila.
Eolus har också fått förtroendet att under 15 år driva parken åt köparen genom att leverera tekniska och administrativa tjänster för att säkerställa en optimal drift av anläggningen.
-400 MW-projektet Øyfjellet visar verkligen hur konkurrenskraftig landbaserad vindkraft är i Norden. Genom att samarbeta med en erfaren investerare som Aquila Capital kan vi starta byggnation av projektet så fort alla villkor är uppfyllda. Vindparken kommer att förse Alcoa med förnybar el i många år och bidra till lokala arbetstillfällen under såväl bygg- som driftsfas, säger Eolus VD Per Witalisson.
-Alla på Eolus är stolta över det förtroende Aquila ännu en gång gett vårt bolag när det gäller byggnation och förvaltning av vindpark Øyfjellet. Sajten erbjuder utmärkta förutsättningar för vindkraft och att få vara en del av att realisera projektet tillsammans med Aquila är ett privilegium, säger Eolus vice VD Marcus Landelin.
Aquilas medgrundare och VD, Roman Rosslenbroich, säger:
-Vi är verkligen nöjda över att kunna realisera projekt Øyfjellet på uppdrag åt vår klient och vi ser fram emot att fortsätta vårt goda samarbete med Eolus i detta nordiska landmärke bland projekt. Projekt Øyfjellet är inte bara imponerande genom sin storlek och tekniska karakteristika. Projektet utgör också ett tydligt exempel på vad som krävs för att skapa en hållbar framtid för kommande generationer. Det kräver visionära projektutvecklare som Eolus, hängivna investerare som oss och ansvarsfulla industrier som Alcoa och givetvis framsynta regeringar och myndigheter.
I mars 2018 ingicks ett elförsäljningsavtal med Alcoa Norge rörande vindpark Øyfjellet. Under femton år kommer Alcoa att köpa all el som produceras i vindparken för att förse sin produktionsanläggning i närliggande Mosjøen med lokalt producerad el.
För ytterligare information kontakta:
Per Witalisson, VD, telefon +46 (0)10-199 88 02
Marcus Landelin, vice VD, telefon +46 (0)10-199 88 16
Denna information är sådan information som Eolus Vind AB är skyldig att offentliggöra enligt EU:s marknadsmissbruksförordning. Informationen lämnades, genom kommunikationschef Johan Hammarqvists försorg, för offentliggörande den 12 juli 2019 kl. 08.30 CET.
Kort om Eolus
Eolus Vind är en av Nordens ledande projektörer av vindkraftsanläggningar. Eolus skapar värden i alla led inom ramen för projektutveckling och drift av vindkraftsanläggningar och erbjuder såväl lokala som internationella investerare attraktiva och konkurrenskraftiga investeringsobjekt i Norden och Baltikum. Sedan starten 1990 har Eolus medverkat vid uppförandet av mer än 540 av de cirka 3 600 vindkraftverk som idag finns i Sverige. Totalt har Eolus driftorganisation kontrakt för att förvalta över 800 MW åt kunder varav 420 MW är i drift.

Eolus Vind AB har cirka 11 500 aktieägare. Eolus B-aktie handlas på Nasdaq Stockholm Small Cap.

För mer information om Eolus, besök gärna www.eolusvind.com
Bilaga
Om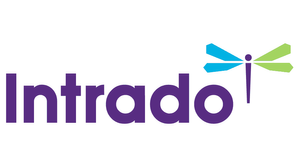 GlobeNewswire
One Liberty Plaza - 165 Broadway
NY 10006 New York
https://globenewswire.com
GlobeNewswire is one of the world's largest newswire distribution networks, specializing in the delivery of corporate press releases financial disclosures and multimedia content to the media, investment community, individual investors and the general public.