Electric development
Since Avinor organised the first flight with an electric aircraft in Norway last year, there have been a lot of developments in the electrification of aviation. Widerøe predicts the first commercial electric aircraft in Norway by 2025, in Trondheim Rolls Royce has established a separate unit for electrical aircraft engines, and recently OSM Aviation entered into an agreement to acquire 60 electric aircraft.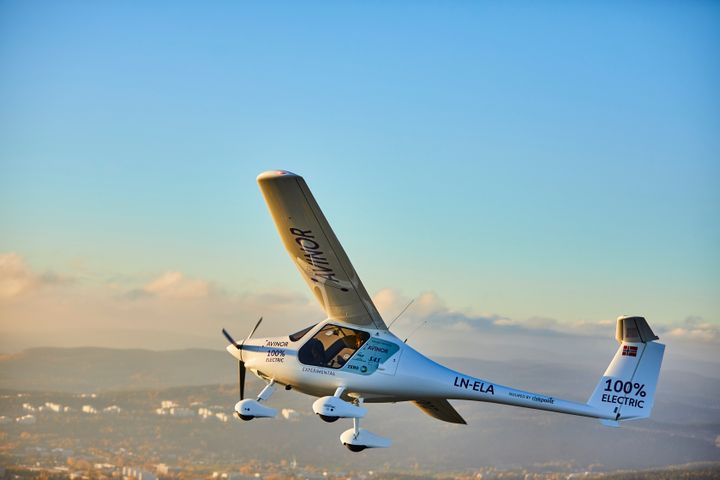 "We see that more and more people are recognising the opportunities electric aviation has to offer. This of course not only due to our work alone, but we have definitely contributed to greater awareness of the opportunities electrification provides," says CEO Dag Falk-Petersen.
Widerøe invests towards 2025 In March Finansavisen reported on Widerøe's ambitions for electrification. The Norwegian company is in dialogue with five different companies on zero-emission aircraft:
"Whether the aircraft runs on electricity, hydrogen or are hybrid-based is too early to say. Green technology on short runways is possible, and within 2025," says CEO Stein Nilsen of Widerøe to the paper.
Has established company to develop electrical aircraft in Norway
The British Rolls-Royce group is investing heavily in the development of electrical and hybrid aircraft, and at centre stage of developments is the newly-established Rolls-Royce Electrical Norway AS with headquarters in Trondheim.
Rolls-Royce Electrical Norway has been given global responsibility for a portfolio of electrical solutions at Rolls-Royce. For E-Fan X the new company is developing a 2.5 MW generator and frequency transformer.
"Electrification in all forms of transport is leading to great activity in the development of new products on land, at sea and now in aviation. Now we are in the process of establishing a new test centre in Trondheim that is large enough to test a full scale aircraft system," says Sigurd Øvrebø, Managing Director of Rolls-Royce Electrical Norway.
Buying 60 aircraft
Just before Easter, OSM Aviation announced that they are buying 60 electric aircraft:
"We're proud to take a leading role in the development of the green aviation industry. This is the largest order of electric aircraft for commercial purposes that has ever been concluded," Espen Høiby, CEO of OSM Aviation, said in a statement.
The 60 electric aircraft that are now being ordered from Bye Aerospace in America will be used for flight training at the company's "OSM Aviation Academy." The aircraft will be delivered in 2021.
See a video of the aircraft type OSM is buying further down.
Avinor is experiencing major interest
Avinor is still experiencing major interest around its input concerning both electrification and other measures to reduce greenhouse gas emissions from aviation. Last year Avinor was tasked by the government to cooperate with the Norwegian Civil Aviation Authority to develop a programme for the introduction of electric aircraft in commercial aviation. This work is well under way.
The aircraft model OSM Aviation is buying
Images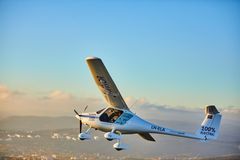 About The Avinor Group

The Avinor Group
Dronning Eufemias gate 6
0191 Oslo
+47 67 03 00 00
https://avinor.no/en/corporate/about-us/the-avinor-group/about-the-company
Avinor is a wholly-owned state limited company under the Norwegian Ministry of Transport and Communications and is responsible for 44 state-owned airports.


Avinor has taken a leading role in reducing climate gas emissions from the aviation industry, including the development of electric aircrafts and supplying sustainable jet-biojetfuel.


Avinor provides safe and efficient travels for around 50 million passengers annually, half of which travel to and from Oslo Airport.


Over 3000 employees are responsible for planning, developing and operating an efficient airport and air navigation service. Avinor is financed via airport charges and commercial sales.  The air navigation services is organized as ​subsidiary wholly-owned by Avinor. Avinor's headquarter is in Oslo.