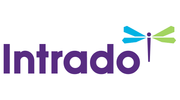 Elanders stärker sitt hållbarhetsarbete genom att tillsätta en hållbarhetschef
Elanders rekryterar Nathalie Bödtker-Lund, i dag verksamhetschef för WIN WIN Gothenburg Sustainability Award, som hållbarhetschef inom koncernen. I och med rekryteringen signalerar Elanders ett ökat fokus på hållbarhetsfrågor och ger ytterligare kraft åt företagets satsningar när det gäller att utveckla hållbara tjänster inom Life Cycle Management och cirkulär ekonomi.
Rollen som hållbarhetschef är nyinrättad och enligt Magnus Nilsson, vd och koncernchef för Elanderskoncernen, är det en logisk utveckling i en tid när hållbarhet blivit en integrerad del av Elanders affärsmodell.
"Vi får allt hårdare krav på oss från kunder och samhälle inom hållbarhet. För att möta dessa krav och ta en aktiv roll krävs såväl strategiskt tänk som en dedikerad resurs. Med Nathalie Bödtker-Lund får vi bägge delarna och dessutom är hon en driven person som verkligen brinner för den cirkulära ekonomins möjligheter", säger Magnus Nilsson. 
"Samtidigt kommer de tuffaste kraven från oss själva. Vi har, genom vår globala närvaro, ett samhällsansvar att minska våra utsläpp genom ett aktivt miljöarbete, men även utveckla tjänster som minskar utsläppen, eller till och med leder till negativa utsläpp. Ett exempel på detta är vår satsning inom Renewed Tech där vi erbjuder våra kunder lösningar för att förlänga livslängden på deras produkter. När det kommer till miljöarbete vill vi ligga i framkant genom att sätta upp långsiktiga mål som verkligen höjer Elanders miljöarbete en nivå och samtidigt bidrar till att stärka våra kunders affärer. Vi känner Nathalie väl och är övertygade om att hon är som klippt och skuren för att hjälpa oss nå målet."
Nathalie Bödtker-Lund kommer att vara placerad vid huvudkontoret, men tanken är att hon även ska stötta dotterbolagen runt om i världen i deras hållbarhetsarbete. Hon kommer närmast från en tjänst som verksamhetschef för WIN WIN Gothenburg Sustainability Award,  ett av världens främsta hållbarhetspriser som sedan 2000 uppmärksammat framstående insatser över hela jorden. Bland de många pristagarna märks Gro Harlem Brundtland, Al Gore och Kofi Annan. Priset syftar också till att sprida kunskap inom hållbarhetens tre huvudområden – ekologisk, ekonomisk och social – vilka alla är viktiga för att skapa ett mer hållbart näringsliv.
I sin roll på Elanders kommer Nathalie Bödtker-Lund att bli en viktig del i den tjänsteutveckling som är avgörande för att ge Elanders önskad spets inom hållbarhetsområdet och göra bolaget fortsatt attraktivt för kunder, anställda, investerare och finansiärer. Och hon är tydlig med att den väg Elanders väljer är den som företag måste ta:
"Näringslivet har ett oerhört stort ansvar när det gäller hållbarhetsarbetet. Den europeiska gröna given som innebär att Europa ska vara klimatneutralt år 2050 kan inte genomföras om inte näringslivet kavlar upp ärmarna och ser till att nå målet med konkreta åtgärder. Om tio år kommer de företag som inte har påbörjat den här omställningen vara ute ur leken, det är jag övertygad om."
Nathalie Bödtker-Lund tillträder tjänsten som hållbarhetschef 1 april 2021.
För mer information, kontakta
Magnus Nilsson, verkställande direktör och koncernchef, telefon: 031-750 07 50
Andréas Wikner, ekonomidirektör, telefon: 031-750 07 50
Bilaga

Om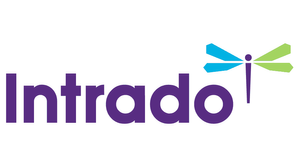 GlobeNewswire
One Liberty Plaza - 165 Broadway
NY 10006 New York
https://globenewswire.com
GlobeNewswire is one of the world's largest newswire distribution networks, specializing in the delivery of corporate press releases financial disclosures and multimedia content to the media, investment community, individual investors and the general public.