Direct flight to Konya from Avinor Oslo Airport
Today, SunExpress opened a new direct flight from Avinor Oslo Airport to Konya in Turkey.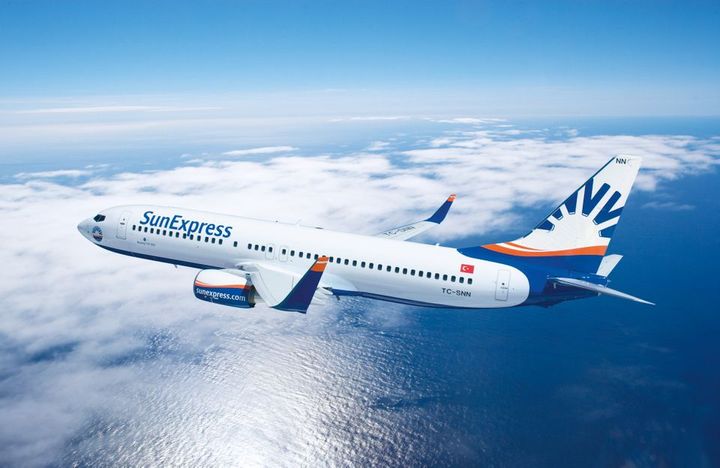 This is the first time ever that direct flights will operate between Oslo Airport and the Turkish city of Konya. From 13 June to 26 September, SunExpress will service the route once weekly with a Boeing 737-800.
"We are very satisfied with the development we have seen here in Oslo in the last few years, now more than doubling our total capacity in summer 2019 and adding Konya (KYA) as a new destination. While currently our services are only summer seasonal we are constantly evaluating if at least our Antalya or Izmir flights could be operated year-round, the only missing link here are the tour operator partners willing to support in winter as well," says Peter Glade, Commercial Director for SunExpress.
Flight XQ736 leaves Konya at 11.40 pm, arrives at Oslo Airport at 03.05 am the next morning and departs as XQ737 at 04.00am each Thursday. The flight time in both directions will be roughly four and a half hours.x
"SunExpress has established itself as an important player for linking Turkey and Norway in the summer months, and we are very pleased that they now want to focus on a new destination," says Jasper Spruit, Vice President Traffic Development with Avinor.
"We are seeing that Norwegians to a greater extent are choosing Turkey as a holiday destination, and this new route gives Norwegian passengers the opportunity to experience a somewhat different side of Turkey, while also contributing to increased tourism to Norway and the Oslo region."
About SunExpress
As a holiday specialist, SunExpress has been offering non-stop connections between Europe and Turkey as well as to attractive holiday destinations in the Mediterranean, the Canary Islands, the Red Sea and North Africa for almost 30 years. The route network includes over 90 international destinations in 30 countries. With its fleet of modern B737-800 NG aircraft, the joint venture between Lufthansa and Turkish Airlines operates 1,850 weekly flights and carried almost ten million passengers in 2018. The airline, which has received numerous awards for its service, offers a comfortable flight experience at a low-cost price. With SunExpress Bonus, the holiday airline introduced a new program in 2018 which enables registered customers to collect and redeem bonus points for their flights.
Press contact:
SunExpress
Jonas Jung / Roberto La Pietra
Wilde & Partner Communications GmbH
Tel. +49 89 - 17 91 90 55
sunexpress@wilde.de 
www.wilde.de
Contacts
Press contact numberPress service for journalists
Travellers are adviced to call our passenger service at +47 915 06 400
+47 918 15 614
About The Avinor Group

The Avinor Group
Dronning Eufemias gate 6
0191 Oslo
+47 67 03 00 00
https://avinor.no/en/corporate/about-us/the-avinor-group/about-the-company
Avinor is a wholly-owned state limited company under the Norwegian Ministry of Transport and Communications and is responsible for 44 state-owned airports.


Avinor has taken a leading role in reducing climate gas emissions from the aviation industry, including the development of electric aircrafts and supplying sustainable jet-biojetfuel.


Avinor provides safe and efficient travels for around 50 million passengers annually, half of which travel to and from Oslo Airport.


Over 3000 employees are responsible for planning, developing and operating an efficient airport and air navigation service. Avinor is financed via airport charges and commercial sales.  The air navigation services is organized as ​subsidiary wholly-owned by Avinor. Avinor's headquarter is in Oslo.