Direct flight to Edinburgh from Stavanger Airport
On Friday the 10th of May, Loganair will start a new year-round route between Avinor Stavanger Airport and Edinburgh with four weekly departures.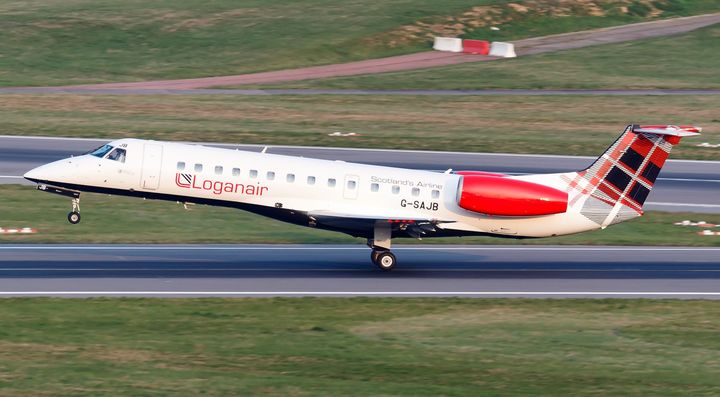 Loganair is Scotland's largest independent airline, and it will use an ERJ 135 with 37 seats on the route between Stavanger and the Scottish capital. Loganair already has a route between Stavanger and Newcastle in its network.

"We're pleased that Loganair wants to expand its presence at Stavanger Airport with this new route to Edinburgh," says Airport Director Anette Sigmundstad.

"Scotland has so much to offer in terms of both tourism and business, and relevant direct flights are of great value for incoming tourism to our region. A lot of people come to see the fjords, visit the wonderful beaches or the Pulpit Rock, and to taste the great local food that is produced here.

Short travel time
The first departure for the new route is 10 May, and the route will be operated four times a week, the yearly basis.

"There are good relations in the oil and gas business between Stavanger and Edinburgh, and many companies have activities in both cities. We are expecting an even share of Norwegians and Scots on the route and an even distribution between holiday and leisure travel and business travel," Sigmundstad says.

"Travel time is also very short, with a flight time of just one hour and 15 minutes.

Edinburgh is also well known as a popular destination, and is visited by several million tourists every year. Attractions such as Edinburgh Castle, Arthur's Seat and Edinburgh's Old Town are among the highlights for visitors to the Scottish capital.
Contacts
Press contact numberPress service for journalists
Travellers are adviced to call our passenger service at +47 915 06 400
+47 918 15 614
About The Avinor Group

The Avinor Group
Dronning Eufemias gate 6
0191 Oslo
+47 67 03 00 00
https://avinor.no/en/corporate/about-us/the-avinor-group/about-the-company
Avinor is a wholly-owned state limited company under the Norwegian Ministry of Transport and Communications and is responsible for 44 state-owned airports.


Avinor has taken a leading role in reducing climate gas emissions from the aviation industry, including the development of electric aircrafts and supplying sustainable jet-biojetfuel.


Avinor provides safe and efficient travels for around 50 million passengers annually, half of which travel to and from Oslo Airport.


Over 3000 employees are responsible for planning, developing and operating an efficient airport and air navigation service. Avinor is financed via airport charges and commercial sales.  The air navigation services is organized as ​subsidiary wholly-owned by Avinor. Avinor's headquarter is in Oslo.