Developing industrial sites near Gothenburg
The AF Gruppen subsidiary, Kanonaden Entreprenad is set to carry out the groundwork for new industrial sites at Rollsbo Västerhöjd in Kungälv on behalf of Ytterbygg AB. The contract is worth a total of SEK 143 million, excluding VAT.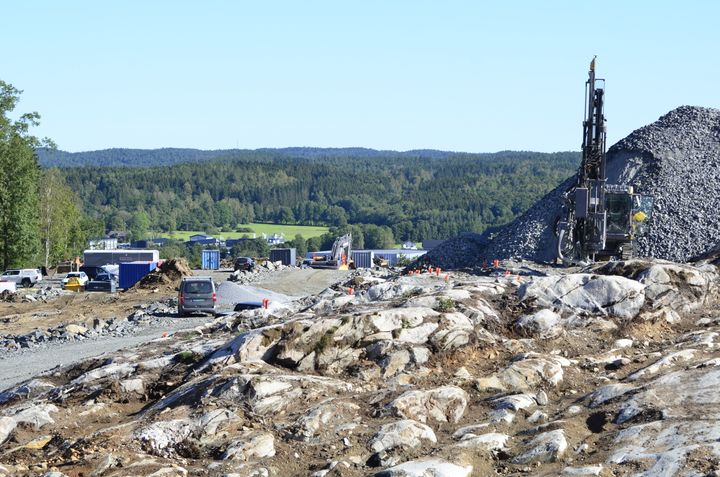 There is extremely high demand for new industrial premises in the Rollsbo region immediately to the north of Gothenburg, which enjoys an excellent situation just off the E6. Ytterbygg, which builds and rents out customised premises for businesses in Kungälv and Gothenburg, is now establishing approximately 200,000 square metres of industrial and warehousing premises in Rollsbo Västerhöjd.
Kanonaden's contract includes groundwork, water and sewage and street work, including the removal of large volumes of rock.
"We know that we can contribute our experience and expertise from similar projects and we look forward to creating the conditions for development and growth in the attractive Gothenburg region," says Bård Frydenlund, EVP of AF Gruppen Sweden.
The new Rollsbo Västerhöjd area is being developed in collaboration between the two property owners, Ytterbygg and the municipality-owned company Bokab. The companies have a shared commitment to improve public land.
The new industrial sites will be completed in stages, with the sites being handed over successively for construction work to commence from 2022. The contract is expected to last until the summer of 2023.
Images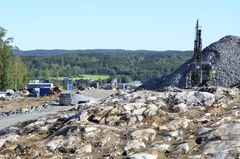 About AF Gruppen ASA
AF Gruppen ASA
Innspurten 15
0603 Oslo
+47 22 89 11 00
https://afgruppen.com
AF Gruppen is a leading contracting and industrial group that was formed by an entrepreneurial spirit and execution capabilities. The group has 5,500 employees and revenue reached NOK 27 billion in 2020. AF Gruppen is listed on Oslo Stock Exchange (AFG).
We provide a broad range of services with seven operational business areas: Civil Engineering, Building, Betonmast, Property, Energy and Environment, Sweden and Offshore.