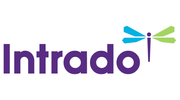 Delårsrapport, januari - juni 2020
Perioden 1 april – 30 juni 2020
Nettoomsättningen uppgick till 100,3 Mkr (101,5 Mkr)
Mjukvaruintäkterna uppgick till 72,5 Mkr (68,0 Mkr)
Repetitiva intäkter uppgick till 62,2 Mkr (56,4 Mkr), motsvarande 62 % (56 %) av nettoomsättningen
EBITDA 24,2 Mkr; 24,2 % (25,0 Mkr; 24,6 %)
EBITDA-adj. 14,7 Mkr; 14,6 % (15,9 Mkr; 15,7 %)
EBIT 11,8 Mkr; 11,7 % (11,5 Mkr; 11,3 %)
Resultat efter skatt 8,9 Mkr; 8,9 % (8,4 Mkr; 8,3 %)
Resultat per aktie före utspädning 0,17 kr (0,16 kr)
Kassaflöde från den löpande verksamheten 36,2 Mkr (6,7 Mkr)
Perioden 1 januari – 30 juni 2020
Nettoomsättningen uppgick till 203,4 Mkr (198,3 Mkr)
Mjukvaruintäkterna uppgick till 140,8 Mkr (129,5 Mkr)
Repetitiva intäkter uppgick till 123,1 Mkr (112,9 Mkr), motsvarande 61 % (57 %) av nettoomsättningen
EBITDA 51,4 Mkr; 25,3 % (48,0 Mkr; 24,2 %)
EBITDA-adj. 32,6 Mkr; 16,0 % (30,0 Mkr; 15,1 %)
EBIT 26,6 Mkr; 13,1 % (21,0 Mkr; 10,6 %)
Resultat efter skatt 20,2 Mkr; 9,9 % (14,7 Mkr; 7,4 %)
Resultat per aktie före utspädning 0,38 kr (0,28 kr)
Kassaflöde från den löpande verksamheten 62,3 Mkr (-5,8 Mkr)
För fullständig delårsrapport, se bifogad fil.
För ytterligare information, kontakta:
Christian Sundin, vd och koncernchef för Formpipe, +46 705-67 73 85
__________________________________________________________________________________________
Denna information är insiderinformation som Formpipe Software AB (publ) är skyldig att offentliggöra i enlighet med EU-förordningen om marknadsmissbruk. Informationen lämnades för offentliggörande genom förmedling av den kontaktperson som anges ovan, klockan 08.45 den 19 augusti 2020.
Formpipe utvecklar och levererar ECM-produkter och lösningar för att strukturera information i större företag, myndigheter och organisationer. ECM-produkter hjälper organisationer att fånga, hantera, distribuera och sätta information i ett sammanhang. Bolagets programvaror skapar ökad effektivitet, sänkta kostnader och minskad riskexponering. Formpipe etablerades 2004 och har kontor i Sverige, Danmark, Storbritannien, Nederländerna, Tyskland och USA. Formpipes aktie är noterad på NASDAQ Stockholm.
Bilaga
Om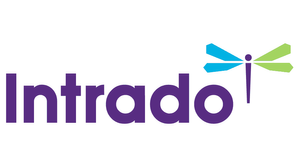 GlobeNewswire
One Liberty Plaza - 165 Broadway
NY 10006 New York
https://globenewswire.com
GlobeNewswire is one of the world's largest newswire distribution networks, specializing in the delivery of corporate press releases financial disclosures and multimedia content to the media, investment community, individual investors and the general public.