Decline in air traffic after summer
New figures show a 60 percent decrease in traffic at Avinor's airports in August compared with August in 2019.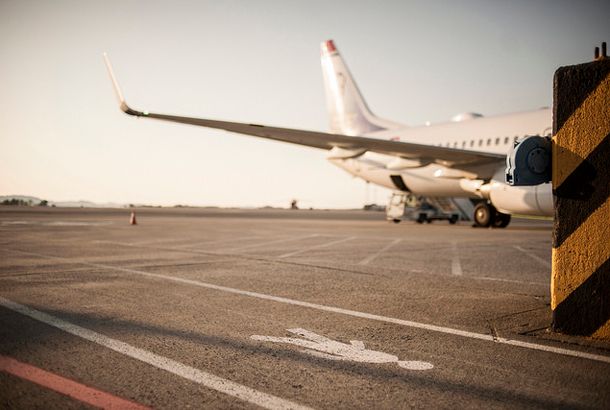 - During summer, traffic increased week by week due to vacation and changes in the travel advice from the authorities. The increase lasted until the first week of August. Since then, traffic has been declining, says Gaute Skallerud Riise, Vice President Traffic Development at Avinor Group.
Overall, the figures for August show a 50 percent decrease in domestic traffic and an 84 percent decrease in international traffic from Avinor airports, compared with August 2019.
Before summer, Avinor had envisioned a gradual increase in traffic over the summer and autumn/winter of 2020/2021.
- We now understand that this is a situation that persists, and unfortunately, it will probably take a long time before air traffic is back on the same level as in 2019. We expect that future developments will largely depend on when a COVID19-vaccine is ready for mass distribution, Riise concludes.
See detailed traffic statistics in the link below.
Kontakter
Press service for journalists
We do not answer inquiries between 2100 and 0630 unless there is a critical incident. For info regarding flights - see avinor.no and choose airport.

Tel:
+47 918 15 614
presse@avinor.no
Om The Avinor Group

The Avinor Group
Dronning Eufemias gate 6
0191 Oslo
+47 67 03 00 00
https://avinor.no/en/corporate/about-us/the-avinor-group/about-the-company
Avinor is a wholly-owned state limited company under the Norwegian Ministry of Transport and Communications and is responsible for 44 state-owned airports.


Avinor has taken a leading role in reducing climate gas emissions from the aviation industry, including the development of electric aircrafts and supplying sustainable jet-biojetfuel.


Avinor provides safe and efficient travels for around 50 million passengers annually, half of which travel to and from Oslo Airport.


Over 3000 employees are responsible for planning, developing and operating an efficient airport and air navigation service. Avinor is financed via airport charges and commercial sales.  The air navigation services is organized as ​subsidiary wholly-owned by Avinor. Avinor's headquarter is in Oslo.