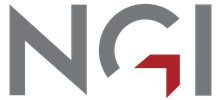 COVID-19 pandemic caused seismic noise quiet period
Research published in the journal Science has shown that lockdown measures to combat the spread of COVID-19 led to a 50% reduction in seismic noise observed around the world in early to mid 2020.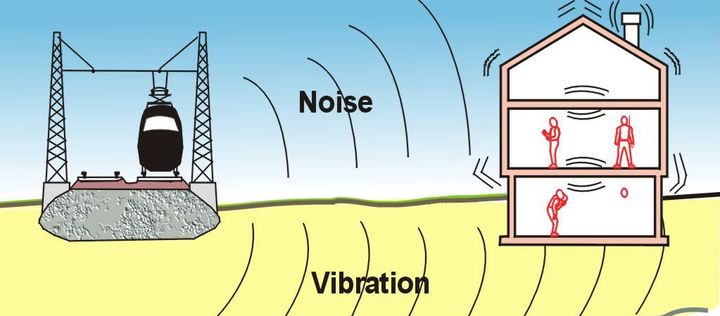 By analysing months-to-years long datasets from over 300 seismic stations around the world, the study was able to show the seismic noise reduced in many countries and regions, making it possible to visualise the resulting "wave" moving through China, then to Italy, and around the rest of the world. The seismic lockdown sees the total effect of physical/social distancing measures, reduced economic and industrial activity and drops in tourism and travel. The 2020 seismic noise quiet period is the longest and most prominent global anthropogenic seismic noise reduction on record.
The study was spawned after the lead author, Dr. Thomas Lecocq, decided that the best way to tackle the problem of analysing data from all around the globe was to share his method with the seismological community. This started a unique collaboration involving 76 authors from 66 institutions in 27 countries. The study's lead authors are based in Belgium, the United Kingdom, New Zealand and Mexico.
================
Main Contact (first & corresponding author of the paper), Thomas Lecocq:
Visualisations
Figure 1 - available to download here - showing the global seismic stations analysed in the dataset.
Figure 2 - available to download here -  showing the global noise reduction affect
Movie - available to download here - seismic lockdown animation movie.
Main authors' institutions
Seismology-Gravimetry, Royal Observatory of Belgium, Avenue Circulaire 3, 1180 Brussels, Belgium
Department of Earth Science and Engineering, Imperial College London, London, United Kingdom
Department of Physics, University of Auckland, New-Zealand
Department of Earth Sciences, Royal Holloway University of London, Egham, United Kingdom
Centro de Geociencias, Universidad Nacional Autónoma de México, Campus Juriquilla, Querétaro, Mexico
Full list of coauthors' institutions
Royal Observatory of Belgium, Belgium.
Imperial College London, UK.
University of Auckland, New-Zealand.
Royal Holloway University of London, UK.
Universidad Nacional Autónoma, Mexico.
Swiss Seismological Service, Switzerland.
University of Helsinki, Finland.
U.S. Geological Survey, US.
Zentralanstalt für Meteorologie und Geodynamik, Austria.
Universidad de Costa Rica, Costa Rica.
Royal Netherlands Meteorological Institute, Netherlands.
Boğaziçi University, Turkey.
GFZ Research Centre for Geosciences, Germany.
Università Degli Studi di Catania, Italy.
Istituto Nazionale di Geofisica e Vulcanologia, Italy.
University of Cologne, Germany.
Univ. Savoie Mont Blanc, France.
Volcanological & Seismological Observatory of Costa Rica.
University of Aberdeen, UK.
Dublin Institute for Advanced Studies, Ireland.
Delft University of Technology, Netherlands.
CSIC, Spain.
BGR, Germany.
National Observatory of Athens, Greece.
Brussels Environment, Belgium.
Observatorio San Calixto, Bolivia.
Seismotech S.A., Greece.
Hellenic Mediterranean University, Greece.
Norwegian Geotechnical Institute (NGI), Norway.
University of Alaska Fairbanks, US.
National Institute for Earth Physics, Romania.
Université de Strasbourg, France.
University of Oxford, UK
University of Lausanne, Switzerland.
University of Bristol, UK.
Instituto Geofisico del Peru.
Princeton University, US.
University of Tehran, Iran.
Boston College, US.
California Institute of Technology, US.
Stanford University, US.
SETI Institute, US.
University of British Columbia, Canada.
Ludwig-Maximilians-Universität München, Germany.
Australian National University, Australia.
McGill University, Canada.
GEOTOP Research Centre, Canada.
Raspberry Shake, Panama.
University of Maine, US.
University of California Riverside, US.
Universidad de Chile.
European Center for Geodynamics & Seismology, Luxembourg.
Raytheon BBN Technologies, US.
Université de Paris, France.
Observatoire Volcanologique du Piton de la Fournaise, France.
Victoria University of Wellington, New Zealand.
University of Patras, Greece.
University of Bergen, Norway.
University of California Berkeley, US.
Institut d'Estudis Catalans (LEGEF-IEC), Spain.
University of Michigan, US.
Truro School, UK.
IPG Strasbourg, France.
University of California, US