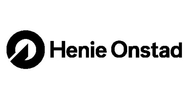 Commissioned work from Elmgreen & Dragset on commercial platforms all over Norway
7.–21. February 2022, the artwork Aids is Good, Business for Some (2011/2022) by Elmgreen & Dragset will be displayed on Clear Channel´s digital platforms in Norway. The project is a collaboration between Henie Onstad Kunstsenter and Clear Channel.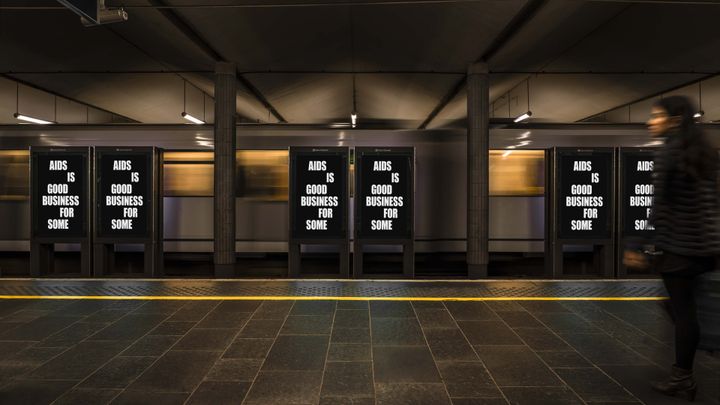 -It is a commissioned work from two of the world's leading contemporary artists, Elmgreen & Dragset. Their work pinpoints a relevant discussion related to HIV/AIDS, stigma, and discrimination, says Tone Hansen, Director at the Henie Onstad Kunstsenter in Norway. As an art institution we are proud of the collaboration with Clear Channel, which opens a possibility to present art in public space.
The artwork is part of the exhibition Every Moment Counts – AIDS and its Feelings, which will be shown at the Henie Onstad Kunstenter at Høvikodden from 18. February to 22. May. The exhibition will present more than 200 works by 60 international artists.
-The works in the exhibition are from the 1980s until today and include newly commissioned works presented for the first time. It captures how art and activism meet in a battle for equal rights. The works are sensual, provocative, and engaging, says Tone Hansen.
Great influence demands great responsibility and the Country Manager of Clear Channel, Dennis Højland Nyegaard, is proud to be able to make Clear Channel´s platforms available for this type of engagament.
-We at Clear Channel believe we can contribute to a better society. In our opinion a good society is inclusive and a place where everyone is accepted regardless of ethnicity, orientation, or religion, says Højland Nyegaard.
With its 42.000 platforms throughout Norway, Clear Channel´s network reaches millions of people in places where they live and travel. Outdoor advertising also receives significant attention, and thus has a real impact on those who are exposed to it.
-With that comes great responsibility. Justice is one of our core values and, therefore engagement with LGBTI+ is an important element in our quest for a nicer, more dynamic, and sustainable city. Social development and progress have often begun to take place in the public sphere. Therefore, we choose partnerships and initiatives where we can help people feel safe, involved, and included in the city, by providing an opportunity for voices that otherwise might not have reached out with socially important messages, says Dennis Højland Nyegaard.
Subscribe to releases from Henie Onstad Kunstsenter
Subscribe to all the latest releases from Henie Onstad Kunstsenter by registering your e-mail address below. You can unsubscribe at any time.
Latest releases from Henie Onstad Kunstsenter
In our pressroom you can read all our latest releases, find our press contacts, images, documents and other relevant information about us.
Visit our pressroom