Circa 67,4 procent av Nexstim Abps Teckingsoptioner 2019 har använts för teckning av aktier
Företagsmeddelande, Insiderinformation, Helsingfors, 6 november 2019, kl. 19.15 (EET)
Circa 67,4 procent av Nexstim Abps Teckingsoptioner 2019 har använts för teckning av aktier
Teckningsperioden av aktier i enlighet med Nexstim Abps (NXTMH:HEX, NXTMS:STO) ("Nexstim" eller "bolaget") Teckningsoptioner 2019 avslutades den 4 november 2019. Med Teckningsoptionerna tecknades totalt 10 511 689 nya aktier vilket kommer att tillföra cirka 1,2 miljoner euro till Bolaget före avgifter och kostnader.
I enlighet med företagsmeddelandet den 21 oktober 2019 säkerställdes Teckningsoptionerna 2019 till 100 procent genom teckningsförbindelser och emissionsgarantier och därutöver fattades beslut om riktade emissioner. Villkorat av extraordinarie bolagsstämmas godkännande den 11 november 2019 kommer Bolaget att anordna en riktad emission om högst 15 781 416 nya aktier som kan tillföra Bolaget ytterligare cirka 1,7 miljoner euro före avgifter och kostnader.
De Teckningsoptionerna som inte tecknades under Teckningsoptioner 2019 har numera inget värde och kommer att bokas bort från innehavarnas värdepaperskonton.
NEXSTIM ABP
Martin Jamieson, verkställande direktör
För mer information gå in på bolagets webbplats på www.nexstim.com eller kontakta:
Martin Jamieson, styrelseordförande, verkställande direktör
+44 771 516 3942
martin.jamieson@nexstim.com
Sisu Partners Oy (Certified Adviser)
Jussi Majamaa
+ 358 40 842 4479
jussi.majamaa@sisupartners.com
Om Nexstim Abp
Nexstim är ett finländskt medicinteknikbolag som verkar på den globala marknaden. Vår mission är att möjliggöra individualiserad och effektiv diagnostik och behandling av svåra sjukdomar i hjärnan. 
Nexstim har tagit fram en banbrytande teknik för icke-invasiv hjärnstimulering som kallas SmartFocus®. SmartFocus® bygger på transkraniell magnetstimulering (transcranial magnetic stimulation, TMS) i kombination med 3D-navigering. Den unika tekniken möjliggör exakt och individuellt anpassad stimulering av det rätta området i hjärnan.
SmartFocus® TMS används i Nexstims system för navigerad hjärnterapi (Navigated Brain Therapy, NBT®) som fått godkännande från FDA för marknadsföring och försäljning i USA för behandling av egentlig depression. NBT®-systemet har i Europa fått CE-märkning för behandling av egentlig depression och kronisk neuropatisk smärta.
Nexstim marknadsför också sitt system för navigerad hjärnstimulering (Navigated Brain Stimulation, NBS) som bygger på samma teknikplattform, dvs. SmartFocus® TMS. NBS-systemet är det enda FDA-godkända och CE-märkta TMS-systemet för preoperativ kartläggning av hjärnbarken för motorik och tal. Nexstims aktier finns noterade på Nasdaq First North Growth Market Finland och Nasdaq First North Growth Market Sweden.
Mer information finns på www.nexstim.com

Bilaga
Om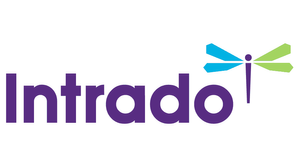 GlobeNewswire
One Liberty Plaza - 165 Broadway
NY 10006 New York
https://globenewswire.com
GlobeNewswire is one of the world's largest newswire distribution networks, specializing in the delivery of corporate press releases financial disclosures and multimedia content to the media, investment community, individual investors and the general public.