Building 168 new apartments for OBOS
AF Gruppen has signed a contract with OBOS Nye Hjem to build the second stage of the "Røakollen" housing development at Røa in Oslo.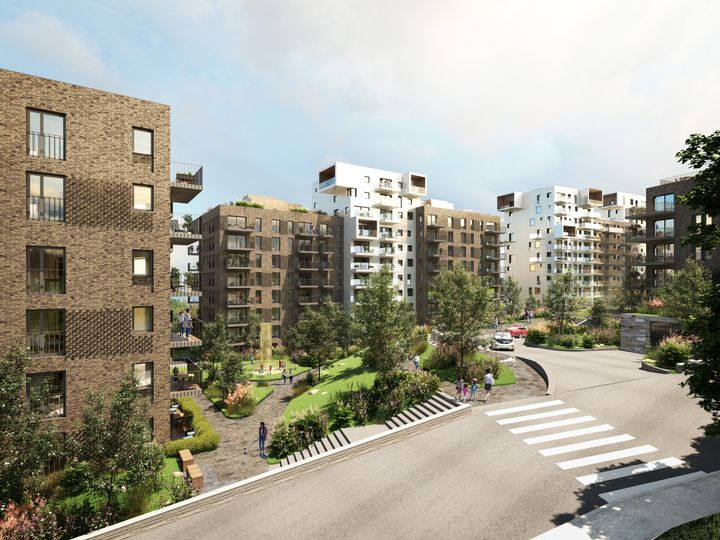 "Røakollen" is a housing project developed by OBOS close to the centre of Røa, and with immediate access to the green spaces near Røa. The third stage comprises 168 apartments in two buildings with a subterranean parking garage. The project will be carried out as a design and build contract and has an estimated value of NOK 405 million, excluding VAT. Construction is scheduled to start in Q2 2020. Completion is expected for Q4 2022. Commencement is subject to sufficient advance sales.
The first and second building stages comprise 213 apartments, and parts of these have already been handed over to home buyers.
"We are proud and grateful for the confidence OBOS has shown in us at Røakollen. The two first building stages have provided valuable insights and created good residential environments. Now we are looking forward to extending the good partnership and establishing new, good homes at Røakollen," says Geir Flåta, EVP Building of AF Gruppen.
"OBOS is very pleased with the quality and completion of the first two construction stages at Røakollen together with AF Gruppen, and we look forward to be continuing the good cooperation on the third and final construction stage, says Jørgen Stavrum, project director at OBOS Nye Hjem.
Images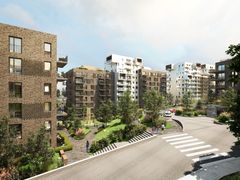 About AF Gruppen ASA
AF Gruppen ASA
Innspurten 15
0603 Oslo
+47 22 89 11 00
https://afgruppen.com
AF Gruppen is a leading contracting and industrial group. The purpose of our business is to create value for our customers, owners, employees and society at large. We are proud of our good financial results, but every bit as important are the non-financial values that we create every day. A safe working environment for our employees and sub-contractor personnel, new services that help solve society's environmental challenges and ethical business operations that create security for our customers. This in turn provides us with the opportunity to create additional value for our owners.