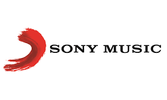 Bob Dylan #1 på albumlisten
Bob Dylans kritikerroste album "Rough and Rowdy Ways" debuterer #1 på albumlisten i åtte land, inkludert Norge.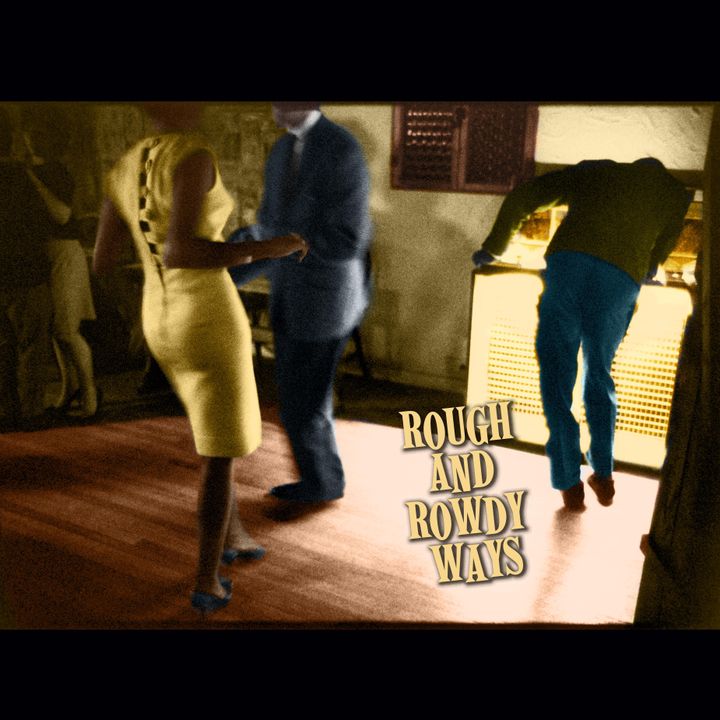 Bob Dylan's new album, Rough and Rowdy Ways has debuted in the Top Ten in 14 countries, including #1 chart entries in the United Kingdom, Ireland, Norway, The Netherlands, New Zealand, Germany, Switzerland and Austria, #2 positions in The United States, Australia and Belgium, #3 in Sweden, and #4 in France and Italy.  The album's #2 entry in the U.S. is Dylan's highest chart debut in this country since 2009 and marks the artist's 18th studio album to debut in the U.S. Top 10. 
     The 10-track Rough and Rowdy Ways is Bob Dylan's first album of new songs since becoming the only songwriter to receive the Nobel Prize for Literature in 2016; an award bestowed upon him by the Swedish Academy "for having created new poetic expressions within the great American song tradition."  Critical response to Rough and Rowdy Ways has been rapturous, with many calling the album a masterpiece and one of the strongest works in Dylan's canon.
Bob Dylan has released seven studio albums within the past 23-years; a creative span that also included the recording of an Oscar- and Golden Globe-winning composition, "Things Have Changed," from the film Wonder Boys, in 2001; a worldwide best-selling memoir, Chronicles Vol. 1, which spent 19 weeks on the New York Times Best Seller List, in 2004 and was recently named the greatest rock memoir of all time by Rolling Stone. He is the recipient of the Officier de la Legion d'honneur in 2013, Sweden's Polar Music Award in 2000, a Doctorate from the University of St. Andrews in Scotland, and numerous other honors.
     Bob Dylan has sold more than 125 million records around the world.  Rough and Rowdy Ways is the artist's 39th studio album.
#      #      #
Rough and Rowdy Ways
The Critics Have Listened:
***** (out of 5)
A testament to his eternal greatness…. Rough and Rowdy Ways might well be Bob Dylan's most consistently brilliant set of songs in years: the die-hards can spend months unravelling the knottier lyrics, but you don't need a PhD in Dylanology to appreciate its singular quality and power.
Alexis Petridis – The Guardian
True to form, Dylan surprises yet again by delivering a late-career masterpiece with Rough and Rowdy Ways.  It's a moody, reflective, meditative, befuddling, funny and awe-inspiring turn for the Nobel Prize winner. Rich with biblical and pop culture references, at its core "Rough and Rowdy Ways" is a record on the borderline of this world and the next, wherever or whatever that may be….The wait was worth it.
Scott Bauer – AP
***** (out of 5)
It's not merely the novelty of new Bob songs that offers comfort in this black swan moment, it's a set of songs that provides inspiration when it's in short supply. Call it a vaccine against culture's shrinking expectations and the subsequent sapping of spirit. or just call it great music….Contradiction has always lived comfortably in Bob Dylan's work – more evidence of the vast scope of his artistic vision. What's extraordinary is how it continues to expand, containing multitudes no one else thought of.
Michael Simmons – Mojo
A savage pulp-noir masterpiece….A word of advice: Don't mess with Bob Dylan, who, at 79, rips, snorts and cackles through his new album like a man with something — or absolutely nothing — to prove….Rough and Rowdy Ways rolls out one marvel after another.
Mikael Wood – Los Angeles Times
***** (out of 5)
When Dylan embarked on his musical journey as a young man in the Sixties, he forged an almost completely new type of song, open and multifarious, that became a new kind of standard…songs that defiantly inhabit his own myth, shifting perspective between his idiosyncratic views on the world and the world's views on him.  Almost 60 years since we first heard from him, the old protest singer is still composing extraordinary anthems for our changing times.
Neil McCormick – The Telegraph
**** ½ (out of 5)
Rough and Rowdy Ways is his first batch of new songs in 8 years, and it's an absolute classic—it has the bleak majesty of latter-day Dylan albums like Modern Times and Tempest, yet it goes beyond them, tapping even deeper into cosmic American mysteries….his creative vitality remains startling—and a little frightening….But he refuses to rest on his legend. While the world keeps trying to celebrate him as an institution, pin him down, cast him in the Nobel Prize canon, embalm his past, this drifter always keeps on making his next escape. On Rough and Rowdy Ways, Dylan is exploring terrain nobody else has reached before—yet he just keeps pushing on into the future.
Rob Sheffield – Rolling Stone
***** (out of 5)
with 'Rough and Rowdy Ways', he's produced arguably his grandest poetic statement yet, a sweeping panorama of culture, history and philosophy peering back through assassinations, world wars, the births of nations, crusades and Biblical myths in order to plot his place in the great eternal scheme…. It would be foolish indeed to assume that 'Rough and Rowdy Ways' is Dylan's last word, but it's certainly a historic address.
Mark Beaumont - NME
***** (out of 5)
Truth is the talisman, tell it like it is. And that is what Dylan does….Rough and Rowdy Ways is exceptional.  If it were a painting, I'd call it a masterpiece.
Will Gompertz - BBC
Rough and Rowdy Ways, an album that somehow manages to sound like nothing [Dylan] has ever done before, and that looks back across a long and hard-fought life while still insisting on always looking forward….The songs reveal an astonishing intensity and hunger, and a consistency that marks the album as one of Dylan's major works….What leaps off of Rough and Rowdy Ways is Dylan's blazing sense of purpose and focus. The man is not bullshitting. It comes through, full of humor and rage and heartbreak, in every word as they are written and sung.
Alan Light - Esquire
Rough and Rowdy Ways hits hard.  [It's] a gruesome, crowded, marauding album that feels unusually attuned to its moment….Dylan's vast and intersectional understanding of the American mythos feels so plainly and uniquely relevant to the grimness and magnitude of these past few months. As the country attempts to metabolize the murder of George Floyd, it is also attempting to reckon with every crooked, brutal, odious, or unjust murder of a black person—to understand a cycle that began centuries ago and somehow continues apace. What is American racism? It's everything, Dylan insists. Indiana Jones and J.F.K. and Elvis Presley and Jimmy Reed—nothing exists without the rest of it. None of us are absolved, and none of us are spared.
Amanda Petrusich – New Yorker
Bob Dylan is a heavyweight champion. Five stars aren't enough for his new album, Rough and Rowdy Ways. The album is a masterpiece, and a masterclass in lyric-writing in league with Dylan's – and therefore anyone's – best….Dylan is on fire lyrically throughout Rough and Rowdy Ways, offering up ten songs as dense in imagery and flawless in craftsmanship and quality as any of his long career….Perhaps the lesson in Rough and Rowdy Ways is that inestimable light can come from the dark places, once again making Dylan the voice we need to hear, just when we need it most.
Jeff Slate – The Daily Beast 
Om Sony Music Norway
Sony Music Norway
Gjerdrums vei 10A
0484 Oslo
+47 22 88 00 00
http://www.sonymusic.no
Vi er Norges ledende plateselskap, og representerer et bredt spekter av aktive internasjonale og norske artister, i tillegg til en omfattende katalog av stor musikkhistorisk betydning, kvalitet og innflytelse.
I Sony Music Entertainment Norway respekterer og beundrer vi våre artister og vi er stolte av å kunne representere og støtte deres visjoner og kreative tiltak. Vi er 40 ansatte som medvirker til å skape et vekstgrunnlag som fremmer musikkens utvikling og som skaper det gode arbeidsmiljøet som kjennetegner oss som virksomhet.
Sony Music Entertainment Norway A/S utgir bl.a. Beyoncé, Madcon, The Chainsmokers, Kygo, Alan Walker, Maria Mena, Camila Cabello, Jesper Jenset, Khalid, Rat City, Calvin Harris, Stina Talling, Miley Cyrus, HAYES, Justin Timberlake, Katastrofe, EMIR, Amanda Delara, Foo Fighters, Morgan Sulele, Ina Wroldsen, Hkeem, P!nk, Lars Vaular, Bruce Springsteen m.fl.