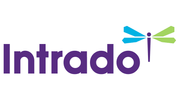 Azerion fortsätter att expandera i Europa genom sitt förvärv av det svenska adtechbolaget Strossle
Strossle har djupgående expertis inom kontextuell reklam tack vare nära samarbete med utgivare
AMSTERDAM, July 08, 2021 (GLOBE NEWSWIRE) -- Azerion, det snabbväxande digitala reklam- och spelplattformsbolaget meddelar idag att det har köpt Strossle International AB ("Strossle"), ett adtechbolag med huvudkontor i Stockholm. Azerion vill genom förvärvet stärka sin position i Norden samt i Central- och Östeuropa (CÖE). Köpet följer tätt inpå förvärvet av Delta Projects, ett annat svenskt adtechbolag, och den tyska spelveteranen WHOW Games. Båda köpen har finansierats med intäkter från Azerions obligationsemission på 200 miljoner euro som genomfördes på Stockholmsbörsen i april i år. Dessa förvärv är en del av Azerions ambition att bli en viktig plattform för spel och intäktsgenerering i Europa. Dessutom fortsätter bolaget att utveckla och genomföra sin finansieringsstrategi genom att utforska nya alternativ på kapitalmarknaderna, däribland en potentiell börsintroduktion inom kort för att kunna fortsätta sin expansion på den europeiska marknaden.

Patrik Fagerlund, VP Nordics på Azerion, kommenterar förvärvet: "Strossles prisbelönta plattform för kontextuell reklam och native advertising förväntas utöka Azerions portfölj och stödja våra kunder på de nordiska marknaderna och i CÖE-länderna. Vi ser Strossle som ett strategiskt förvärv i en värld utan cookies där webbspårning alltmer förlitar sig på samtycke. Tjänster som innehållsrekommendationer och lösningar för native content gör det möjligt för annonsörer att nå en målgrupp utan att behöva använda användaruppgifter och kontextuell reklam har snabbt fått fotfäste. Tillsammans kan vi skapa mer värde för annonsörer och utveckla tjänster och verktyg som respekterar användarnas rätt till digital integritet."
"Azerion är den perfekta partnern för Strossle", säger Håkon Tillier, vd på Strossle. "Som en del av Azerion kan vi ta bolaget till nästa nivå och expandera till större europeiska marknader. Inom Azerion-koncernen finns det många möjligheter att utveckla annonsteknik och snabbväxande native advertising tack vare bolagets prestandakultur och samarbete i olika länder. Det här är en mycket glädjande dag både för europeiska utgivare och annonsörer. Jag är väldigt stolt över Strossle-teamet som har bidragit till att skapa det enastående bolag vi har idag, och jag ser fram emot nästa kapitel i vår resa tillsammans med Azerion."
Strossle och native advertising
Strossle är en ledande rekommendationsplattform i norra Europa. Tack vare sitt samarbete med drygt 350 utgivare på åtta europeiska marknader är Strossle en del av läsarupplevelsen till uppskattningsvis 500 miljoner artiklar per månad. Bolaget är en ledande aktör inom kontextuell reklam och en distributionsplattform som föredras av hundratals annonsörer runtom i Europa. Strossles lösningar för native advertising har genererat flera miljoner i intäkter för dess mediepartners sedan det bildades 2014. 2018 vann Strossle priset Deloitte Technology Fast 500 och har lanserat tjänster som självbetjäningportalerför annonsörer, API-integrationer och lösningar för interna annonskampanjer för utgivare med egna innehållsmarknadsföringsplattformar.
Native advertising är artikelliknande text som i själva verket är marknadsföringsmaterial som utformats speciellt för att smälta in i läsarupplevelsen på en nyhetssajt eller i en tidskrift. Den europeiska marknaden beräknas uppgå till 16,8 miljarder euro 2020 och förväntas öka till mer än 77,5 miljarder euro 2025. Med ökat fokus på läsarens integritet och en alltmer avtagande användning av cookies och tredjepartsuppgifter. Annonsörer letar efter ej påträngande reklamformat som skyddar integriteten. Strossles tjänster som innehållsrekommendationer och lösningar för native content omfattas av denna trend eftersom de gör det möjligt för annonsörer att nå en målgrupp utan att behöva använda användaruppgifter.
Om Azerion
Azerion är ett snabbväxande och ledande paneuropeiskt företag för digitala spel och intäktsgenerering. Vi utvecklar och driver en säker och pålitlig plattform för onlinespel och underhållning som människor i alla åldrar kan ha nöje av. Vår integrerade plattform omfattar funktioner för intäktsgenerering och erbjuder tekniska lösningar för att automatisera inköp och försäljning av digital reklam för medieköpare och -säljare. Innehållsskapare, utgivare och annonsörer samarbetar med oss för att nå de miljontals människor runtom i världen som spelar våra spel och använder våra underhållningskoncept för att öka engagemang, lojalitet och bedriva e-handel.
Azerion grundades 2015 av två nederländska entreprenörer och har expanderat snabbt tack vare organisk tillväxt och strategiska förvärv. Azerion har drygt 955 anställda på 24 kontor runtom i världen med huvudkontor i Schiphol-Rijk, Nederländerna.
För att se det här innehållet från www.globenewswire.com måste du ge ditt medgivande sidans topp.
För att se det här innehållet från ml-eu.globenewswire.com måste du ge ditt medgivande sidans topp.
Om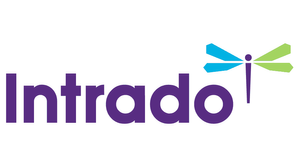 GlobeNewswire
One Liberty Plaza - 165 Broadway
NY 10006 New York
https://globenewswire.com
GlobeNewswire is one of the world's largest newswire distribution networks, specializing in the delivery of corporate press releases financial disclosures and multimedia content to the media, investment community, individual investors and the general public.