Are you going to use a drone this summer? How to avoid being reported
More than 400,000 Norwegians own a drone. At the same time, the number of reports of illegal flying within security zones around airports is on the increase.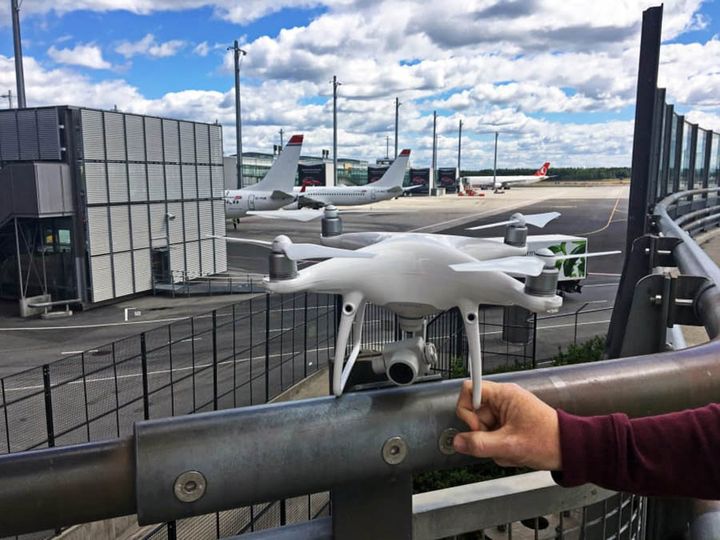 'We have had several incidents where drones have led to the closure of airspace. Last summer, Avinor Oslo Airport had two drones on the same day. This resulted in air traffic control having to partially close airspace in order to maintain flight safety. Of course, this led to delays and some flights had to be diverted, but safety always comes first,' says Remi Willassen, Head of Air Traffic Control at Oslo Airport.
Police warn of strict consequences
Due to the fact that illegal drone use can result in a major impact - both financially and in terms of safety - the police are threatening strict consequences for those who break the rules. 
'The consequences may be fines, the confiscation of equipment, and in the worst cases a prison sentence,' says Grethe Løland, Head of the Gardermoen Police Station.
She says that the police prioritise reports about illegal drone flights close to airports as a key issue, and that violations are prosecuted.
'We are seeing both leisure users and professional operators breaking the law. Often, the cause is ignorance, which is why we're joining forces with Avionor to let people know how to fly their drone legally,' says Løland.
The rule of thumb: Less than 120 metres above the ground and 5 km from airports
In short, you cannot fly closer than 5 kilometres to an airport, or higher than 120 metres above the ground without approval to do so. There are also a number of other restricted areas where it is illegal to fly, such as in Oslo city centre.
'Our advice to all drone users is that they check out Avinor's and the Norwegian Civil Aviation Authority's websites, as well as the safetofly.no portal to get familiar with the applicable regulations,' says Erik Lødding, Director of Communications for Avinor Air Navigation Services.
Useful links
Avinor: https://avinor.no/en/corporate/at-the-airport/droner/
Norwegian Civil Aviation Authority: www.dronelek.no
UAS Norway: www.safetofly.no/
Images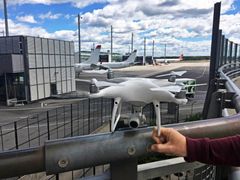 About The Avinor Group

The Avinor Group
Dronning Eufemias gate 6
0191 Oslo
+47 67 03 00 00
https://avinor.no/en/corporate/about-us/the-avinor-group/about-the-company
Avinor is a wholly-owned state limited company under the Norwegian Ministry of Transport and Communications and is responsible for 44 state-owned airports.


Avinor has taken a leading role in reducing climate gas emissions from the aviation industry, including the development of electric aircrafts and supplying sustainable jet-biojetfuel.


Avinor provides safe and efficient travels for around 50 million passengers annually, half of which travel to and from Oslo Airport.


Over 3000 employees are responsible for planning, developing and operating an efficient airport and air navigation service. Avinor is financed via airport charges and commercial sales.  The air navigation services is organized as ​subsidiary wholly-owned by Avinor. Avinor's headquarter is in Oslo.