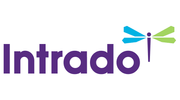 ArcAroma AB: 201217 ArcAroma utses till ett FoodTech 500-bolag för 2020
Pressmeddelande 2020-12-17
ArcAroma har nyligen valts ut som ett av de företag som ingår i listan FoodTech 500 inom Agrifoodtech 2020. FoodTech 500 är en lista över de femhundra främsta startup- och tillväxtföretag som utvecklar framtidens livsmedel. Med inspiration från Fortune 500 skapade foodtech- och konsultbolaget Forward Fooding världens första globala lista över lovande entreprenörer som verkar i gränslandet mellan livsmedel, teknik och hållbarhet.

"Vi är stolta över utnämningen att ingå i FoodTech 500. Detta är en bekräftelse på vår innovativa position för framtida livsmedelsproduktion där vi bidrar med ökad effektivitet, bättre kvalitet och längre hållbarhet", säger Johan Möllerström, VD i ArcAroma.
Med 2052 sökande från över 60 länder representerar FoodTech 500 en otrolig variation av bolag som arbetar med högkvalitativ livsmedelsförsörjning utifrån ett effektivt och holistiskt perspektiv. ArcAroma valdes ut som en av de femhundra finalisterna, som i tider med stor osäkerhet har visat upp ett starkt entreprenörskap med förmåga till innovation och resiliens.
För att skapa den officiella FoodTech 500-listan bearbetades data från respektive bolags ansökan med hjälp av Forward Foodings unika algoritm, som beräknar företagsstorlek och digitalt footprint. Den tredje mätpunkten var hållbarhet, som mättes utifrån en skräddarsydd modell, baserad på frågor utifrån FN:s globala mål samt andra datapunkter.
Forward Fooding grundades i San Francisco med målet att bredda tillgången till kapital för livsmedels- och Food Tech-entreprenörer. För mer information om FoodTech 500, besök www.forwardfooding.com.
För ytterligare information, vänligen kontakta:
Johan Möllerström, CEO
(+46) 768 – 86 81 78
Johan.mollerstrom@arcaroma.com
Om ArcAroma AB (publ)
ArcAroma har utvecklat en patenterad teknologi som kontrollerar och applicerar elektriska pulser för att optimera olika biologiska processer. CEPT®-plattformen, som är en högspänningsgenerator kombinerad med en behandlingskammare, använder tekniken inom FoodTech för ökad extraktion ur råvaran, förlängd hållbarhet och ökad kvalitet hos slutprodukten. Inom CleanTech används CEPT®-plattformen för avloppsslambehandling och biogasproduktion. Plattformen använder kortsiktiga högspänningspulser (PEF) som krossar cellmembranet och eliminerar oönskade mikroorganismer.
Vår vision är att bidra till en hållbar värld genom att erbjuda effektiv grön spetsteknologi som är enkel att använda inom områdena FoodTech och CleanTech.
ArcAromas aktier är noterade på NASDAQ First North Premier Growth Market. Erik Penser Bank är certifierad rådgivare och finns på 08-463 80 00 eller certifiedadviser@penser.se. www.arcaroma.com.

Om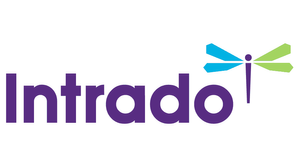 GlobeNewswire
One Liberty Plaza - 165 Broadway
NY 10006 New York
https://globenewswire.com
GlobeNewswire is one of the world's largest newswire distribution networks, specializing in the delivery of corporate press releases financial disclosures and multimedia content to the media, investment community, individual investors and the general public.