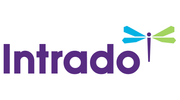 ArcAroma AB: 201016 ArcAromas VD förvärvar aktier av PL Holding
Pressmeddelande 2020-10-16
Johan Möllerström, VD i ArcAroma, förvärvar via bolag 1 700 000 aktier i ArcAroma av PL Holding AB vilket motsvarar 13,7 procent. Grundaren Pär Henriksson är huvudägare i PL Holding och innehar totalt efter transaktionen, privat och via PL Holding, 621 400 aktier vilket motsvarar 5,0 procent och gör honom till näst största ägare.

"ArcAroma är välfinansierat och står inför sitt stora genombrott. Jag känner att läget är rätt, jag vill vara en tydlig ägare. Jag är övertygad om ArcAromas potential och ser en snabb utveckling framför mej såväl försäljningsmässigt som applikationsmässigt och även på ett organisatoriskt plan. Jag är glad att jag har löst finansieringen och fått förtroendet att förvärva fler aktier än vad optionsavtalet medgav för fyra år sedan när jag köpte mina första aktier av Pär Henriksson. Pär Henriksson är en fantastisk entreprenör, det är en stor uppgift att fylla Pärs skor", säger Johan Möllerström, CEO ArcAroma.
"Jag grundade ArcAroma 2008 när min affärsplan fick pris i Venture Cup. Affärsidén är baserad på min forskning och utveckling, inom främst cancerterapi och pastörisering, som jag arbetat med sedan slutet av 1980-talet. I affärsplanen låg fokus på bolagsbyggande och att hitta nyckelpersoner rätt med kunskap och driv. Att undvika grundarfällan var centralt från dag ett. När målen i planen succesivt har nåtts har jag släppt fram mer kompetenta personer som tagit över olika roller i bolaget. Nu har bolaget handplockade medarbetare, en ytterst kompetent och lämplig ledning samt en styrelse med stor kunskap och tyngd.
När ArcAroma för några år sedan stod utan VD föreslog jag Johan Möllerström. Jag är mycket glad att han accepterade uppdraget. Johan har en övertygelse, ambitioner och visioner för ArcAroma. Jag är övertygad att han kommer att fortsätta leda bolaget i rätt riktning. Bolagets aktiekurs är pressad, inte bara av Corona utan också för att marknaden kanske inte fullt ut förstår CEPT plattformens fulla potential. Fokus har hamnat på oliver som är en intressant applikation, men ArcAroma står på många ben med flera riktigt stora globala affärssegment och applikationer i pipeline. Vi har en spännande tid framför oss, jag kommer att fortsätta stötta Johan och ArcAroma på alla sätt jag kan", säger Pär Henriksson, Grundare och uppfinnare.
För ytterligare information, vänligen kontakta:
Johan Möllerström, CEO
(+46) 768 – 86 81 78
Johan.mollerstrom@arcaroma.com
Informationen i detta pressmeddelande är sådan som ArcAroma AB (publ) är skyldigt att offentliggöra enligt EU:s marknadsmissbruksförordning. Informationen lämnades, genom ovanstående kontaktpersons försorg, för offentliggörande den 16 oktober 2020 kl. 08.30 CEST.
Om ArcAroma AB (publ)
ArcAroma har utvecklat en patenterad teknologi som kontrollerar och applicerar elektriska pulser för att optimera olika biologiska processer. CEPT®-plattformen, som är en högspänningsgenerator kombinerad med en behandlingskammare, använder tekniken inom FoodTech för ökad extraktion ur råvaran, förlängd hållbarhet och ökad kvalitet hos slutprodukten. Inom CleanTech används CEPT®-plattformen för avloppsslambehandling och biogasproduktion. Plattformen använder kortsiktiga högspänningspulser (PEF) som krossar cellmembranet och eliminerar oönskade mikroorganismer.
Vår vision är att bidra till en hållbar värld genom att erbjuda effektiv grön spetsteknologi som är enkel att använda inom områdena FoodTech och CleanTech.
ArcAromas aktier är noterade på NASDAQ First North Premier Growth Market. Erik Penser Bank är certifierad rådgivare och finns på 08-463 80 00 eller certifiedadviser@penser.se. www.arcaroma.com.
Om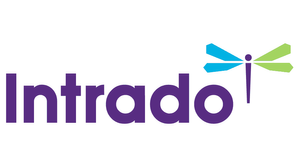 GlobeNewswire
One Liberty Plaza - 165 Broadway
NY 10006 New York
https://globenewswire.com
GlobeNewswire is one of the world's largest newswire distribution networks, specializing in the delivery of corporate press releases financial disclosures and multimedia content to the media, investment community, individual investors and the general public.