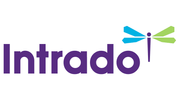 AP1 väljer eVestment som analysverktyg för externa kapitalförvaltare
STOCKHOLM och LONDON, June 03, 2020 (GLOBE NEWSWIRE) -- Den statliga svenska pensionsfonden Första AP-fonden (AP1) inleder ett samarbete med eVestment som leverantör av data för analys av externa kapitalförvaltare. eVestment är en global ledare inom investeringsdata och investeringsanalys för institutionella investerare.

När pensionsfonder över hela världen söker efter investeringsstrategier som ger avkastning till en given risknivå, är eVestment en viktig samarbetspartner för att samla in data för analys och för att organisera densamma. Över 4 000 kapitalförvaltare från hela världen levererar data till eVestment där mer än 25 000 institutionella strategier ingår. eVestment levererar en heltäckande översikt såväl på en övergripande nivå som på en företags- och produktnivå.
– Som en av de ledande leverantörerna av data om institutionella förvaltare, hjälper eVestment till att ge en helhetsbild av tillgängliga förvaltare och strategier, både lokalt och globalt. Kontinuerlig uppföljning är viktig eftersom pensionsfonderna och dess intressenter vill ha större insyn i hur pensionspengarna förvaltas, säger J.P. Quittot, eVestments VD för region EMEA.
AP1 förvaltar tillgångar om 365,8 miljarder SEK fördelade på en global portfölj som består av aktier, räntebärande värdepapper, fastigheter, infrastruktur, riskkapitalfonder samt hedgefonder.
AP1 kommer att utnyttja eVestment för att komplettera sin befintliga uppföljningsprocess. På eVestment kan AP1 lättare jämföra kapitalförvaltare direkt med varandra i deras respektive jämförelsegrupper, genom att utnyttja både kvalitativ och kvantitativ information.
Kapitalförvaltare som nu samarbetar med AP1 eller hoppas göra det i framtiden bör uppdatera sina bolags- och produktprofiler på eVestment varje kvartal. För att maximera sin synlighet i databasen uppmanas kapitalförvaltare att kontakta eVestment på www.evestment.com eller via mail till ClaireSpencer@eVestment.com.
Om Första AP-fonden
Första AP-fonden är en av fem AP-fonder i det allmänna inkomstpensionssystemet. Fonden förvaltar 366 miljarder kronor (31 december 2019) i en portfölj bestående av bland annat noterade aktier, räntebärande värdepapper, valuta, fastigheter, hedgefonder, riskkapitalfonder, infrastruktur och high yield. Investeringarna görs över hela världen. Första AP-fonden investerar långsiktigt och är en aktiv och engagerad ägare som ställer höga krav inom miljö, etik och bolagsstyrning. www.ap1.se.
Om eVestment
eVestment, ett Nasdaq-företag, erbjuder institutionella investeringsdata, analyser och marknadsinformation som täcker in såväl offentliga som privata marknader. Kapitalförvaltare når den institutionella marknaden genom vår plattform, medan institutionella investerare och konsulter förlitar sig på eVestment för due diligence, urval och övervakning av förvaltare. eVestment erbjuder transparens och effektivitet till den globala institutionella marknaden, ger förvaltare, investerare och konsulter verktyg för att fatta databaserade beslut, placerar deras resurser på ett mer produktivt sätt och skapar i slutänden bättre resultat.
Presskontakt
Mark Scott
mscott@evestment.com
+1 678 238 0761
För att se det här innehållet från www.globenewswire.com måste du ge ditt medgivande sidans topp.
Om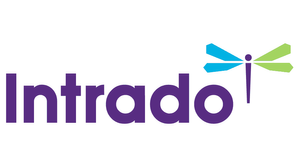 GlobeNewswire
One Liberty Plaza - 165 Broadway
NY 10006 New York
https://globenewswire.com
GlobeNewswire is one of the world's largest newswire distribution networks, specializing in the delivery of corporate press releases financial disclosures and multimedia content to the media, investment community, individual investors and the general public.