AirBridgeCargo to add more seafood capacity from Oslo Airport
AirBridgeCargo will from Tuesday May 28th, add a third weekly cargo departure from Avinor Oslo Airport.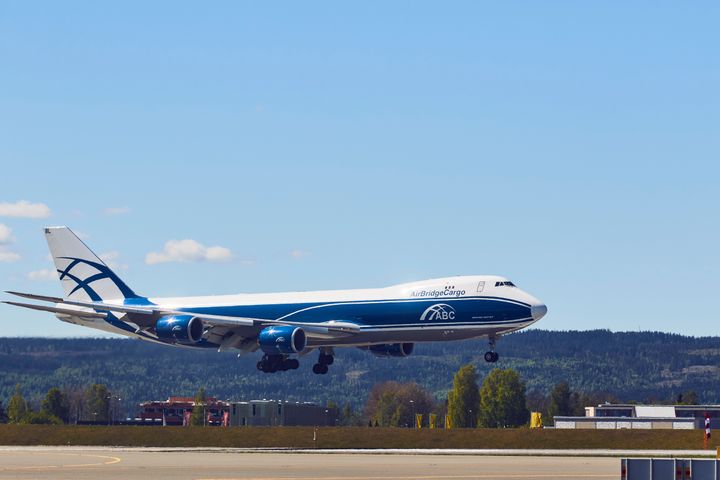 The new departure will be tailor made for the seafood export from Norway to Seoul and South Korea via Moscow in Russia.
"AirBridgeCargo is an important part of our aim to facilitate more capacity for the Norwegian seafood industry to our largest trading partners in Asia", says Martin Langaas, Director Cargo at Avinor.
"Freighter routes are boosting the competitiveness of Norwegian Seafood and provide efficient access to our biggest markets in Asia."
In 2018, AirBridgeCargo lifted seafood out of Norway to an estimated export value of approx. half a billion NOK on its 2 weekly freighter departures from Oslo Airport.
"With the new departure, capacity is estimated to increase by another quarter billion NOK in annual export value," says Langaas.
The new departure will be operated on Tuesdays and will be in addition to the airlines existing Tuesday and Friday departures from Oslo Airport. With the added capacity, AirBridgeCargo will be able to offer the market close to 230 tons of seafood capacity from Oslo Airport on Tuesdays. The route will be operated by the world's largest Western commercial freighter, the Boeing 747-8F.
Contacts
Press contact numberPress service for journalists
Travellers are adviced to call our passenger service at +47 915 06 400

Tel:
+47 918 15 614
About The Avinor Group

The Avinor Group
Dronning Eufemias gate 6
0191 Oslo
+47 67 03 00 00
https://avinor.no/en/corporate/about-us/the-avinor-group/about-the-company
Avinor is a wholly-owned state limited company under the Norwegian Ministry of Transport and Communications and is responsible for 44 state-owned airports.


Avinor has taken a leading role in reducing climate gas emissions from the aviation industry, including the development of electric aircrafts and supplying sustainable jet-biojetfuel.


Avinor provides safe and efficient travels for around 50 million passengers annually, half of which travel to and from Oslo Airport.


Over 3000 employees are responsible for planning, developing and operating an efficient airport and air navigation service. Avinor is financed via airport charges and commercial sales.  The air navigation services is organized as ​subsidiary wholly-owned by Avinor. Avinor's headquarter is in Oslo.